Joe McKeehen's biography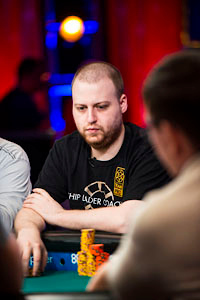 Joseph McKeehen
(32 years)
over $18 200 000
Offline prizes
over $1 100 000
Online prizes
The best result:
$7 683 346 for winning the $10 000 Main Event WSOP 2015
Main achievements:
3 WSOP bracelets, 3 WSOP Circuit rings, 5 WPT final tables
Can be found by nickname:
American Joe McKeehen is no ordinary person. He is a poker player who has won millions of dollars both offline and online, as well as gained three WSOP bracelets.
The native of North Wales (Pennsylvania, USA) and future poker star was born on June 28, 1991, and despite his fairly young age, has achieved significant success in the poker industry.
McKeehen went through all levels of the education system: school, college, university. It's worth noting that Joe graduated from a private university in Glenside (Arcadia University), receiving a degree in mathematics.
McKeehen's poker career
The guy got acquainted with poker as a teenager, just during the poker boom triggered by Moneymaker's victory at the WSOP Main Event in 2003.
A desire to try poker came after watching one of the TV programs about this game. McKeehen immediately liked poker, which is not surprising given his obsession with numbers and mathematics in general.
Joe first played with friends, but soon he became hungry for more... Since age did not allow him to play for money legally, the guy made an attempt to conquer the world of online poker.
Online poker
In his first year of college, McKeehen took up the game seriously and grinded online a lot. Joe thought he was playing better and better, so he decided to become a real professional. Fortunately, luck was with the player at the beginning of his career, and he didn't have to give up his dream.
He played on the biggest poker sites like PokerStars and Full Tilt (now closed) under the "dude904" nickname. According to PocketFives, Joe McKeehen first got in the money at the age of 15: he finished 51st in the $162 NLHE tournament on PokerStars and won $234.
Live poker tournaments
Upon reaching 21 years of age, the guy started to play offline tournaments.
He made his first live cash in 2010 at the PokerStars.net Empire State Hold 'Em Championships. Back then, Joe took 16th place, for which received a payout of $4 100.
Two years later, the guy recorded his first six-figure win, namely $116 230 for capturing the $2 150 No Limit Hold'em tourney at the PCA 2012 in the Bahamas.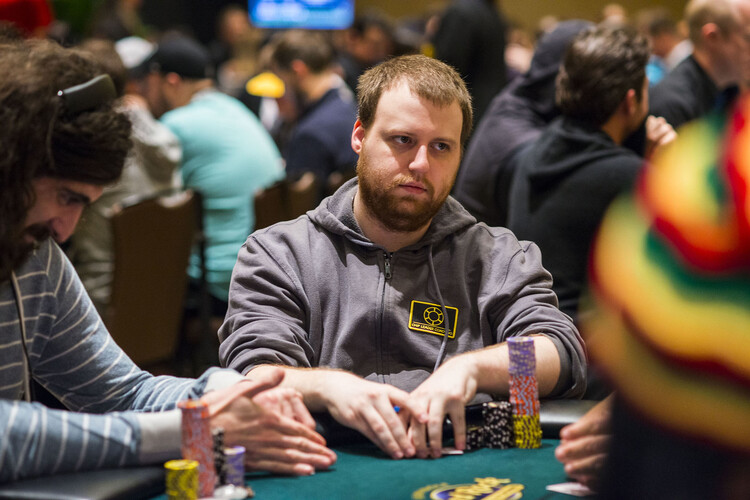 ​
In the summer of 2014, McKeehen ​​stopped short of a WSOP bracelet. Second place in the $1 500 Monster Stack earned him a cool $820 863.
Joe added another big payout to his "collection" in 2016. The guy took part in the $100 000 Super High Roller 8-Handed tournament, held as part of the PokerStars Caribbean Adventure series. Although he failed to win the event, the award for second place was more than consolation – $1 220 840.
This was followed by a large number of live tournaments, participation in which often brought 4-, 5- and 6-digit prize money to the poker player's till.
McKeehen's earnings were increasing with every passing year, but, like most poker players, he wanted to raise the World Series of Poker bracelet above his head, and fate again smiled upon the guy.
World Series of Poker trophies
In 2015, Joe made headlines when he emerged victorious in the 46th World Series of Poker Main Event. Paying a $10 000 buy-in, McKeehen won an incredible $7 683 346 and the coveted trophy.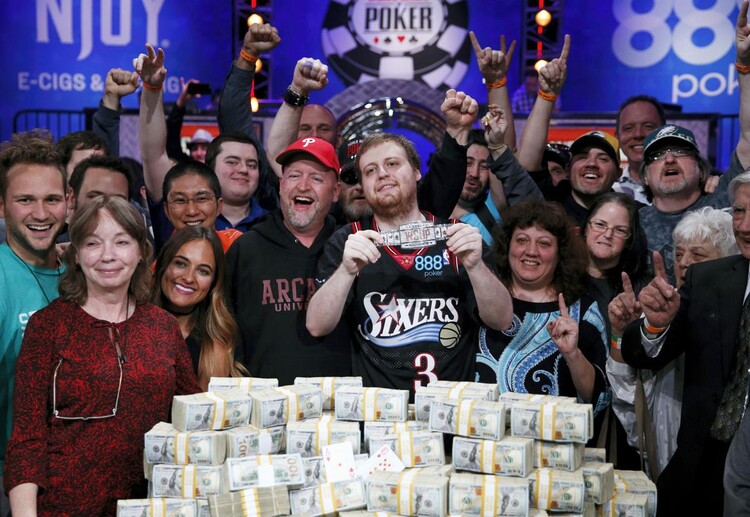 ​
But what's more impressive is the fact that, in one tournament, the player managed to get an amount that is almost half of his total winnings of all time. To date, it is Joey's best result.
The second WSOP trophy caught up with the guy in 2017 when he captured the $10 000 limit hold'em tournament. On top of the bracelet, McKeehen added a modest $311 817 to his bankroll.
In 2020, when the coronavirus pandemic "chained" the whole world, the WSOP organizers decided to conduct the series online. First place in the $3 200 No Limit Hold'em (Event # 14) at the WSOP Online 2020 earned the poker player $352 985 and the third gold bracelet.
There were 496 entries, and Joe overcame them all. The tournament, by the way, was hosted by poker room WSOP.com.
Main achievements & total earnings
At the time of writing, there are 3 WSOP bracelets, 3 WSOP Circuit rings, and 5 WPT final tables on McKeehen's record. Given his zeal for victory, it is far from the limit.
For all efforts throughout his professional career, the guy has won $18 245 794, playing offline tournaments. As far as online achievements are also concerned, the amount is much less, but still impressive – over $1 100 000.
Interesting facts about Joe McKeehen
McKeehen had a passion for numbers in his childhood. He and his father often walked around the neighbourhood, looking for certain house numbers.
The guy was interested in board games so much that he even won the World Championship in the game called Risk. This is a tactical, strategy board game.
After graduating from college, he earned his living by playing poker.
When McKeehen announced his intentions to become a poker pro, many students in his college class found it pretty funny.
At 20 years of age, the guy took his first six-figure prize, earning $116 230 for winning the $2 150 No-Limit Hold'em Turbo tournament at the PCA.
The player appeared on the TV poker series "Poker Night in America" (Season 4) in 2016.
In 2018, McKeehen also took part in the live streamed poker web show "Live at the Bike". In one of the games, he ran into an epic cooler against Randall Emmett, an American film producer.
​
Joe often wears the jerseys of his favourite sports teams at the poker table.
Joe McKeehen on social networks