Jonathan Duhamel's biography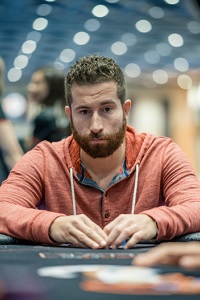 Jonathan Duhamel
(36 years)
over $18 000 000
Offline prizes
exact amount is unknown
Online prizes
The best result:
$8 944 310 (1st place in WSOP Main Event in 2010)
Main achievements:
4th in Canada All Time Money List for 2019, top-50 best world poker players, champion of WSOP Main Event 2010, 3 trophies in live PokerStars tournaments, author of a book about poker strategy "Final Table", 3 WSOP bracelets, WPT trophy
Can be found by nickname:
Jonathan Duhamel is talented poker player from Canada who was able to earn over 17 million dollars. "johnduhamel" got acquainted with poker in school, however he didn't realize initially what role poker would play in his life.

After school Duhamel decided to enter the University of Quebec in Montreal and to realize himself in the sphere of business administration and finance. As it is known it is difficult to combine the study and play. That's why in defiance of his parent's objection Jonathan selected poker that swallowed him up and studying shifted to the sidelines.
His play at EPT Main Event 2008 in Prague was the first big success where he took the 10th place and earned 42 800€ or 54 904$.
The next couple of years Jonathan was building his bankroll by playing in different casinos of Canada. According to his words he met great players just then who helped him to get necessary experience for moving one level higher in his poker career.
Soon PokerStars noticed the potential of a young player and proposed its sponsorship. After that Duhamel became the member of Team Pokerstars and continued to surprise them. His victory at WSOP Main Event in 2010 was an impressive achievement where he got the bracelet, 8 944 000$ of prize money and worldwide recognition.
Since then Jonathan is traveling the world and playing the different poker tournaments. His bright success took place in 2015 when he got the second golden bracelet and 3 990 000$ for victory in the tournament High Roller for One-Drop for 111 111$ at WSOP.
In October 2015 Duhamel won the third bracelet in the tournament High Roller for 25 600$ at WSOPE and earned 554 395€ or 628 915$.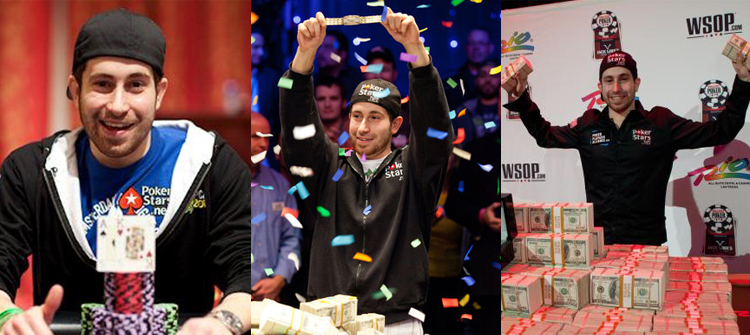 Interesting facts:
Jonathan Duhamel was born in Quebec, Canada. He grew up in ordinary middle-class family. His father was a mechanic on airplane engines and mother was a bank teller. His parents wanted their son to know money value that's why when Jonathan was 13 years old he got his first job as a strawberries' picker.
Duhamel is fan of the sports games. In a childhood he played hockey, base-ball and soccer.
Jonathan donated 100 000$ to children foundation "Montreal Canadiens Children's Foundation". He also gives money to hospital "Fondation Sainte-Justine Hospital" in order to ensure the best treatment for seriously ill children.
Jonathan is the author of a book about poker strategy "Final Table" that contains the tips for players who want to fight in large tournaments. This book was published in 2012.
In December 2011 two robbers broke into Duhamel's house. They beat and tied him and then stole the money, WSOP bracelet and watch Rolex from PokerStars. Despite of losses Duhamel didn't suffer too much from this incident. In a couple of weeks the police arrested robbers. Some stolen property was recovered, but WSOP trophy had already been sold. Within 2 months the bracelet was found at the streets of Montreal, but it was damaged beyond repair.
Jonathan Duhamel on social media: