Joseph Cheong's biography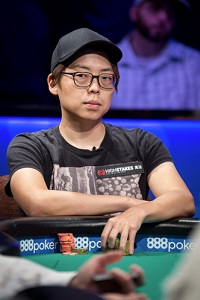 USA/South Korea
Male
6/3/1986
over $14 560 000
Offline prizes
over $3 830 000
Online prizes
The best result:
$4 130 049 (the 3rd place at WSOP Main Event 2010)
Main achievements:
top-50 world best poker players, 3rd at WSOP Main Event 2010, WSOP bracelet, 3 WSOP Circuit rings
Can be found by nickname:
Joseph Cheong is one of the authoritative poker players from Seoul (South Korea). At the age of 6 his family moved to America in La Mirada, California. Joseph was raised in a family which was far away from games, and he became interested in poker only in his first year at university.

At first he was just playing for fun in tournaments for 5$ and didn't think about professional career. But after the third year of studying at the university and after breaking up with his girlfriend he literally melted into poker. At that time during the summer he was able to build bankroll up to 20 000$ and after it he decided to become a professional player.
Joseph didn't leave his studies and got 2 degrees: one of them is "psychology" at the University of California, San Diego, and the second one is "economics and mathematics". He didn't have to find the job in accordance with his degree, because he started play online with his built bankroll and plunged into poker to the maximum degree.
His biggest online win was in 2009 when Cheong won at MiniFTOPS Event #17 at Full Tilt and got 55 022$ (it is his record sum for online). In 2012 he finished at the 2nd place at SCOOP-25 Mixed NLH/ PLO for 1 050$ and got 51 040$.
If we talk about live events, Joseph was able to get quite enough six-figured winnings and even won a couple of seven-figured prizes. In 2010 he finished at the 3rd place at WSOP Main Event and got 4 130 049$ and in 2013 he took 1st place at APT Manila Millions for 1 000 000 HK$ and won 10 428 000 HK$ or 1 343 370$. In a month Cheong came close to the victory in super high roller tournament at WPT World Championship 2013. The second place brought him 614 250$. These results are in top 3 of his best performances.
Joseph became popular in a poker community thanks to the above-mentioned entering the final table at WSOP ME 2010.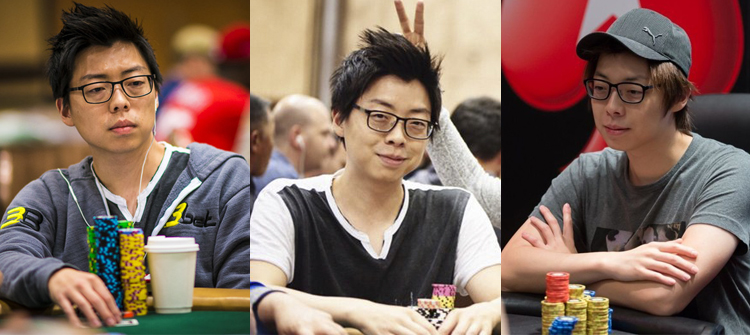 Interesting facts:
Joseph Cheong was a member of "Full Tilt Poker Pro" till 2011.
At the present time he is living in La Mirada, California.
Joseph Cheong on social networks:
Joseph in Twitter (@subiime)
Page of Cheong in instagram (joseph.cheong)