Leon Tsoukernik's biography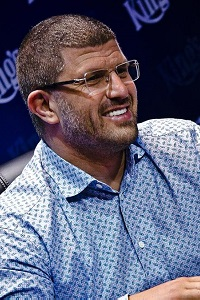 Leon Tsoukernik
(49 years)
Czech Republic
Male
11/7/1973
$5 000 000
Offline prizes
exact amount is unknown
Online prizes
The best result:
$1 800 000 (4th place in the Super High Roller Bowl for $300 000 in 2017)
Main achievements:
WSOPE bracelet, EPT trophy, owner of the largest casino in Europe (KIng's Casino), famous businessman and high roller, winner of the Industry Person Of The Year 2014 award
Leon Tsoukernik is a businessman who has derived millions from his business, as well as a poker player. Leon started making money selling antiques back in 1991 in Toronto, but two years later, he moved to Prague and relocated his business there.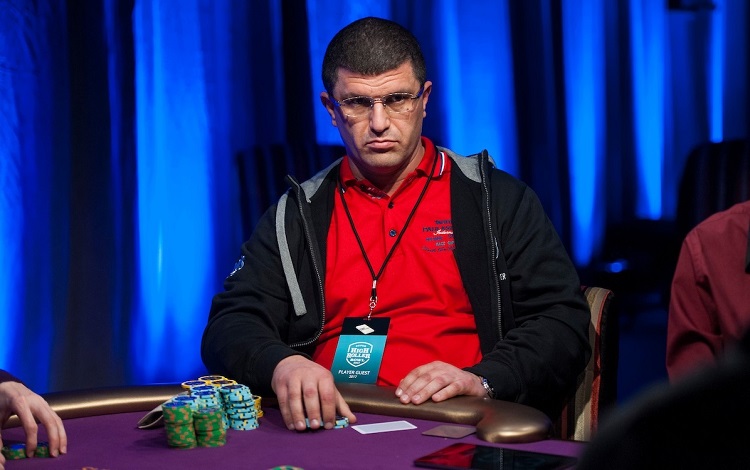 ​
King's Casino in Rozvadov
Tsoukernik became widely known in the poker world not because of antiques, but because of King's Casino, which belongs to him. In 2002, the Czech businessman bought a land parcel in the village of Rozvadov and since then a new milestone in the history of this small town has begun.
Leon decided to build a casino in this Czech village, which is located on the border with Germany, and it paid off. The casino opened in 2003, and Rozvadov turned into a little Las Vegas.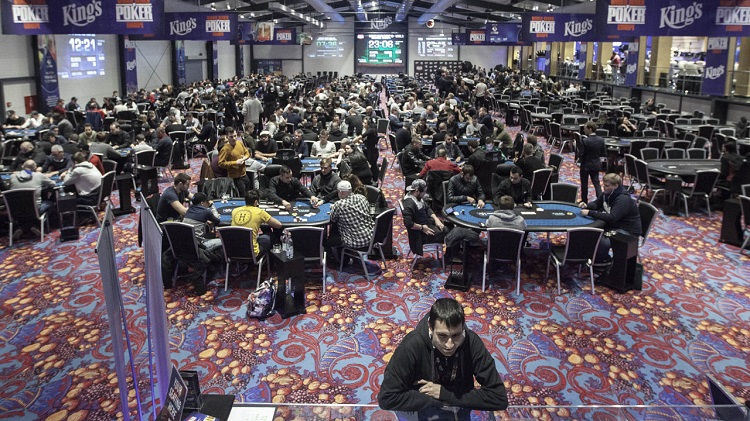 ​
With every passing year, more and more poker players come to the village, which population amountes to only 1 000 people. In 2017, the number of visitors reached the mark of 300 000. Nowadays, King's Casino provides expensive cash games (round-the-clock), as well as houses a stage of the WSOPE series.
Leon Tsoukernik's success in poker
Leon Tsoukernik is also known for his passion for gambling, especially poker. Leon ranks third on the list of the most profitable poker players in the Czech Republic; throughout his entire career, the guy has won $5 000 000 in live tournaments.
The Czech businessman's best result (in poker) is 4th place in the Super High Roller Bowl for $300 000 in 2017, for which he received $1 800 000 in prize money.
In 2019, Leon became the holder of a WSOPE bracelet. He gained it in the €100 000 Short Deck Hold'em event at King's Casino. In addition to the bracelet, Tsoukernik also earned $1 231 000 for the 1st place.
Interesting facts about Leon Tsoukernik:
Tsoukernik has a psychologist and a meditation teacher.
Leon loves playing expensive cash games. He once participated in the game where blinds reached the mark of €50 000.
While being in Monte Carlo, Leon won money in craps (game of chance) and used this amount to make a re-entry in a poker tournament. According to the guy, he made a few successful throws and won another buy-in in just a couple of minutes.
Guessed two numbers and won €700 000 playing roulette in Austria.
King's Casino is considered the largest casino in Europe.
Chinese poker professional Elton Tsang accuses Leon Tsoukernik of not returning him €2 000 000 gambling debts.
Leon has a private helicopter.
In early 2020, Tsoukernik won $1 500 000 on slots at Casino Seefeld in Austria.
In 2019, the guy acquired Atrium Casino in Prague.