Maria Konnikova's biography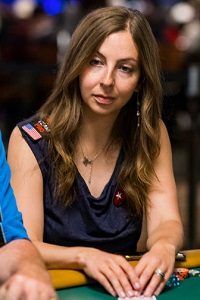 Maria Konnikova
Russia/USA
Female
Unknown
over $295 000
Offline prizes
exact amount is unknown
Online prizes
The best result:
$84 600 (1st place in the tournament cost $1 500 at PCA National 2018).
Maria Konnikova is described like this: «a writer who has become a poker pro». A few years ago, Mary was known all over the world as a best-selling author: «How to think like Sherlock Holmes» and «The Confidence Game». Now, the girl can safely be called a professional poker player since she takes part in large events and often reaches the prize zone.

Maria Konnikova was born in Russia, but when she was 4, her family moved to the USA, Massachusetts. The girl has a Ph.D. in Psychology from Columbia University. Maria is consistently published in «The New York Times» and «Scientific American». The subject of her articles is applying psychology to various life situations.
Maria Konnikova and poker
For the first time, Maria familiarized with poker in 2017. She started to play poker in order to gain the necessary knowledge for writing a new book. Her coach was the great player Erik Seidel.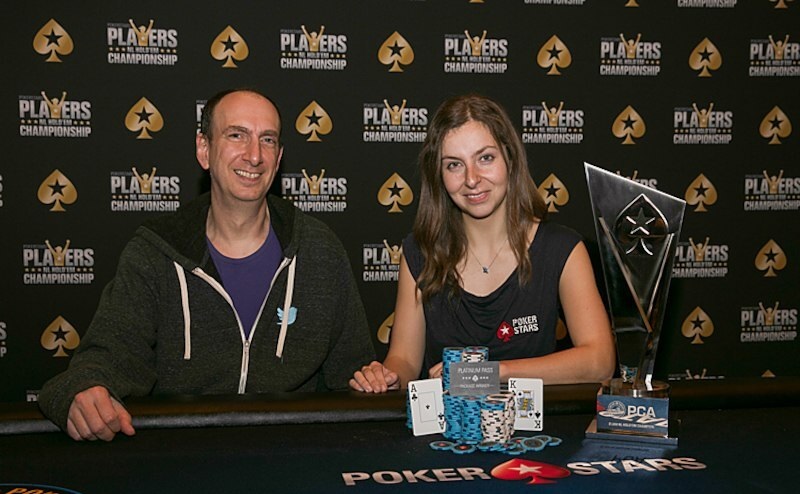 The girl began to learn the game very quickly and just in one year of participation in live events Maria showed excellent results. In early 2018, Konnikova won the tournament at the PokerStars Caribbean Adventure and earned $84 600 in prize money.
According to Maria, in poker, she has a special focus on «luck» – it's a thing that can't be controlled at the game table. The girl set herself a specific goal – to play as many live tournaments as possible. As evidence of this, Maria often appears at the WSOP and EPT events, as well as at other large series.

Interesting facts about Maria Konnikova:
Maria has defended her doctoral thesis at Columbia University.
At first, Maria Konnikova performed at tournaments with the PokerStars patches. At first, Konnikova performed at tournaments with the PokerStars patches. Many believed that the girl had been an ambassador for PokerStars Team Pro for a long time, however Maria joined the team only in mid-summer 2018. At the end of 2019, Konnikova parted ways with PokerStars and left the Team.
Mostly Maria plays NLHE tournaments, and also sometimes Omaha pot-limit. Konnikova received coaching advice and support from some of the best players in the game, including Eric Seidel, Phil "MrSweets28" Galfond and Jason Koon.

Her book «The Confidence Game» was awarded the 2016 Robert P. Bales Prize by the Committee of Skeptical Investigations.
Maria Konnikova postponed the publication date of her book about poker for 2019 because she started to pay more attention to poker.
Maria has written two best-selling books according to «The New York Times».
Maria Konnikova on social networks:
Maria Konnikova's website (mariakonnikova.com), where she writes her own blog.
Maria on Twitter (@mkonnikova).