Mike Matusow's biography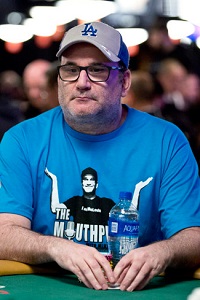 over $9 700 000
Offline prizes
exact amount is unknown
Online prizes
The best result:
$1 000 000 (the 1st place at WSOP Tournament of Champions in 2005) and $1 000 000 (the 9th place at World Championship Event WSOP 2005)
Main achievements:
top-100 world poker players, 4 WSOP bracelets, author of book "Check Raising the Devil"
Can be found by nickname:
Mike Matusow is a legendary professional player and one of the highly respected players in the poker world. He didn't afraid to express his opinion and stand up to the bullies since childhood, even despite of the fact that he would be able to be beaten pretty severely. He saved such personality trait up to the present day. Mike is known at the poker table for his straightforwardness and barbed remarks for his opponents and also for different pranks and nonstandard behavior. In this regard he was given a nickname "The Mouth".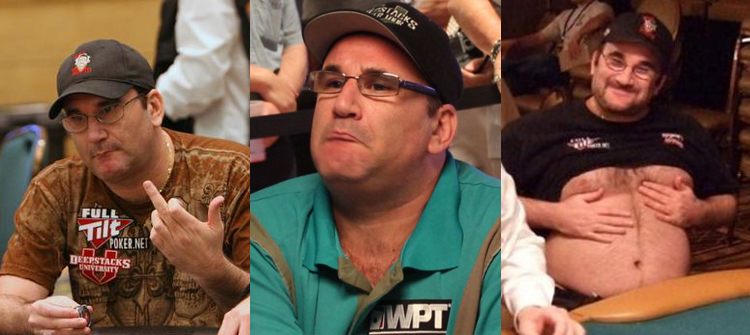 After school Matusow planned to become a mechanic, however he went to work at the furniture store of his parents. At that time he got acquainted with poker for the first time.
At the age of 18 Matusow started play video poker in Maxim Casino. Unfortunately, the fortune didn't smile upon him that's why he decided to steal money from his mother in order to continue play poker.
Later Mike started to work as a dealer in "Gambling Hall" and "Sans Town Hotel" in Las-Vegas where he was able to learn the different technics and game styles by watching the other players.
In 1999 he won his first WSOP bracelet and earned 265 475$. In 3 years "The Mouth" became an owner of the second gold bracelet that he got for the 1st place at WSOP in the tournament Omaha Hi/Lo Split for 5 000$. Besides the trophy he enriched with 148 520$.
Experience that was gained over the years had a successful impact on Matusow's earnings. In 2005 he won at WSOP Tournament of Champions and earned a million dollars.
In 2008 and 2013 Mike extended his collection with two more WSOP bracelets. In 2013 he increased his bankroll by 750 000$ thanks to the victory in NBC Heads-Up Championship in heads-up tournament for 20 000$.
Matusow had developed his own play style that brings him a profit. However it has one peculiarity that was noticed by the other players. "The Mouth" has a tendency to make big mistakes after getting into tilt and thereby losing all his chips and busting out from the game. Other players began to use an expression "Mike's explosion" in relation to him because of such tendency.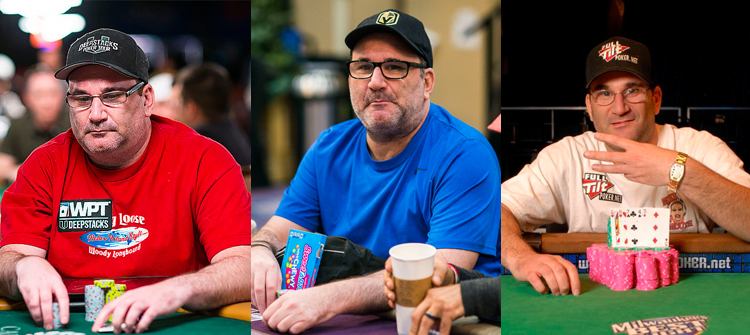 Interesting facts:
Mike Matusow was fascinated by bowling and billiards. In bowling he kicked out more than 290 points from possible 300 ones.
Mike got a hands' illness that is caused by a continuous overpressure because of spending an enormous amount of time for play.
Some time ago he got to "Gamblers Anonymous" because of gambling addiction.
In 1998 "The Mouth" invested a third part of his buy-in into Scotty Nguyen in order he would be able to participate in WSOP. Nguyen won and returned a promised third part in the amount of 333 333$.
Mike was a member of Full Tilt team.
He is an author of book "Check Raising the Devil".
He participated in three seasons of TV show "High Stakes Poker".
In 2004 Mike was sentenced to six months prison for illicit drug traffic and cocaine possession. Since his release from prison he had to build the bankroll again. At that difficult period for him Phil Hellmuth helped him and borrowed 5 000$. Soon Matusow achieved the previous results and went on further poker cruise".
Mike Matusow on social media: