Mikita Badziakouski's biography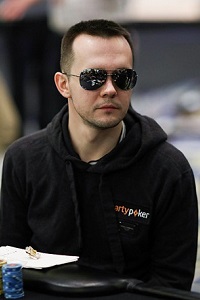 Mikita Badziakouski
(31 years)
over $26 130 000
Offline prizes
exact amount is unknown
Online prizes
The best result:
$5 257 027 or HK$41 250 000 (1st place in the Triton Poker Super High Roller Series Main Event with a HK$2 000 000 buy-in)
Main achievements:
one of the best players of Triton poker, 1st in Belarus All Time Money List for 2019, top-20 best world players, 3 trophies in live PokerStars tournaments, WSOP Europe bracelet
Can be found by nickname:
Mikita "fish2013" Badziakouski is the most successful tournament player from Belarus. His name is well known all over the world, since he is a frequent guest of expensive tournaments at prestigious poker series and high-stake games on PokerStars.
According to HighstakesDB, "fish2013" has been playing at the PokerStars high-stake tables at least since December 2010 and his online graph is as follows (the graph does not include results in tournaments or games at limits below NL 25$ /50$):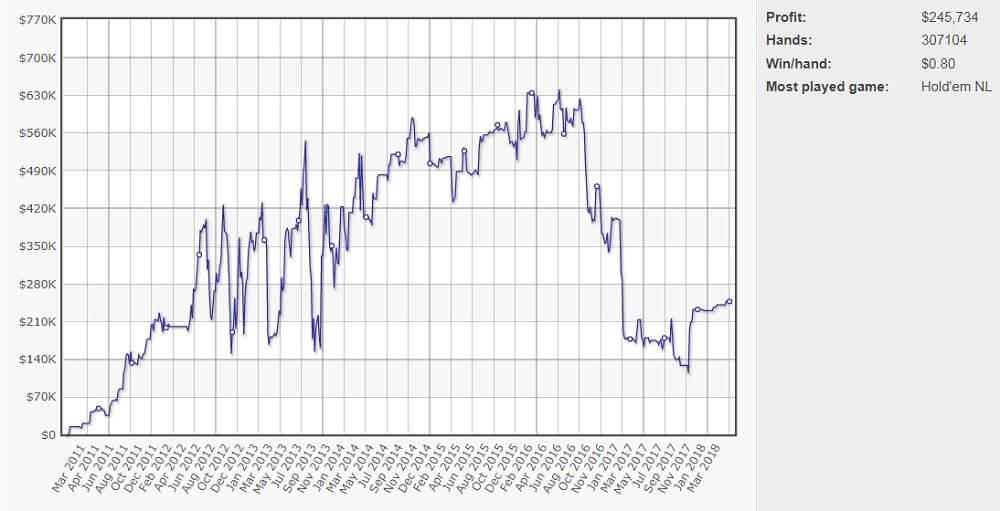 ​Mikita's game is also going pretty well in tournaments. In December 2012 he finished second in Sunday Million and won 164 429$, in September 2015 the player took the third place in the most expensive online tournament at that time, the WCOOP Super High Roller for 51 000$ (winning - 594 069$, the top-3 deal), in 2017 he took the second place at the SCOOP-15-H for 25 000$ and that place brought him 569 575$. And that's not all about his winnings.
Mikita's first cash in live events happened in March 2010, but it was a minor winning (5 610$) at the Russian Poker Tour in Kiev. After that, he cashed some relatively small prizes at the Ukrainian stages of the RPT, PokerStars Russian Poker Series and things of that nature. Starting with 2015, Badziakouski's success in poker is hard to miss.
Having earned good money online, he switched to offline high roller tournaments. In one of such events Mikita Badziakouski earned his first six-figure winning in March 2016, having become the sixth in the super high roller tournament for 50 000€ at the EPT Grand Final in Monte Carlo (+210 530 €). Mikita got his biggest winnings in Macau, Australia, Monaco and Korea. There aren't so many victories on his record, but there are many deep runs and cashes.
In 2018, Badziakouski won the APPT Macau Poker Cup high roller tournament (~ 300 000$), got a victory at the most expensive EPT tournament in Barcelona (~ 1 912 000$) and twice became the Triton Poker Super High Roller Series Main Event champion (~ 2,5 million and 5,3 million dollars).

​Interesting facts about Mikita "fish2013" Badziakouski:
fish2013 or Mikita Badziakouski had earned his first million playing poker by the age of 18.
Mikita was a successful chess player, but he opted for poker.
In 2018, Badziakouski won two Main Events of the Triton Poker Super High Roller Series: first in Montenegro and then in Jeju (South Korea). In total, these two victories brought the poker player over 7 750 000$. It became the biggest prize money in the player's career.
Badziakouski plays under the "fish2013" nickname only on PokerStars. For example, on PartyPoker nickname "fish2013" belongs to Egor "BigGOGI" Zarev.
Mikita Badziakouski's girlfriend – Melika Razavi – is a professional poker player from Iran.