Niklas Astedt's biography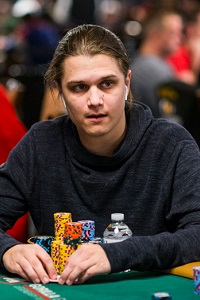 Niklas Astedt
over $1 150 000
Offline prizes
over $16 000 000
Online prizes
The best result:
$430 050 (1st place in Championship Event at the Powerfest at Bwin poker room)
Main achievements:
one of the most profitable MTT player online (until 2019), 4th in the ranking of the most profitable MTT players online (as for 2019), 6 triple crowns from PocketFives, the best online MTT player from Sweden, 4 SCOOP titles, 1 WCOOP and 1 TCOOP, 3 trophies in PokerStars live tournaments
Can be found by nickname:
Niklas Astedt is undoubtedly one of the best online poker players. The Swedish Pro actively plays in different poker rooms under different nicknames. The poker community knows him as lena900 in the first place.

Lena900 won the most at PokerStars. According to Pocketfives, the player has earned over $9 000 000 at PokerStars as of 2019. In addition, Niklas also plays actively at Bwin, where he's earned a record amount of money for a victory in one tournament – over $430 050 in 2018.
Astedt is one of those online players who also don't mind playing in live tournaments. Since 2009, Niklas has taken parts in different world series. His results are also not bad at such series, but they surely can't be compared with his online performance. Throughout the entire career the player has earned more than $1 000 000 in live events. This is a significant sum for many poker players, while for Niklas it's just a little part of his total prize money. The 4th place at the ESPT Barcelona in 2015 (winning amount – $380 000) is considered to be his best result. Swede has also won two champion titles at the EPT series in the Czech Republic and one trophy of PokerStars Championship.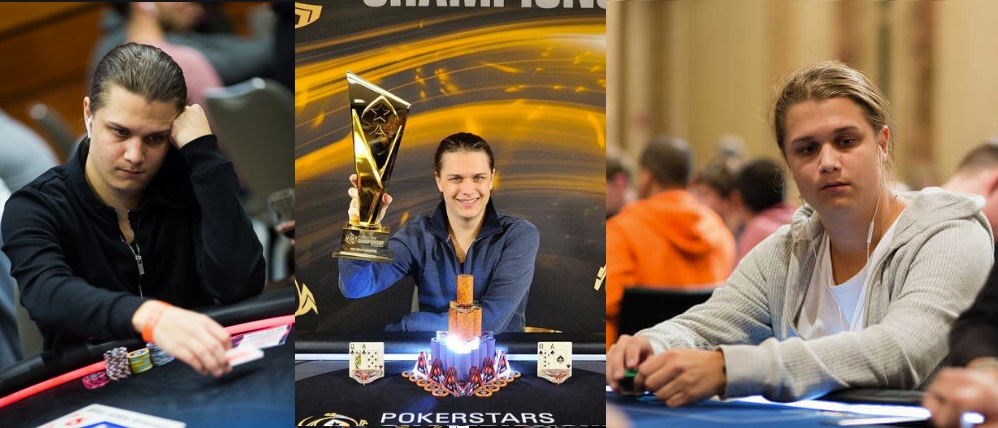 In 2016, Niklas reached the top of MTT online players rating. Currently, Lena900 is in top-5 in the list of the most successful players (according to Pocketfives).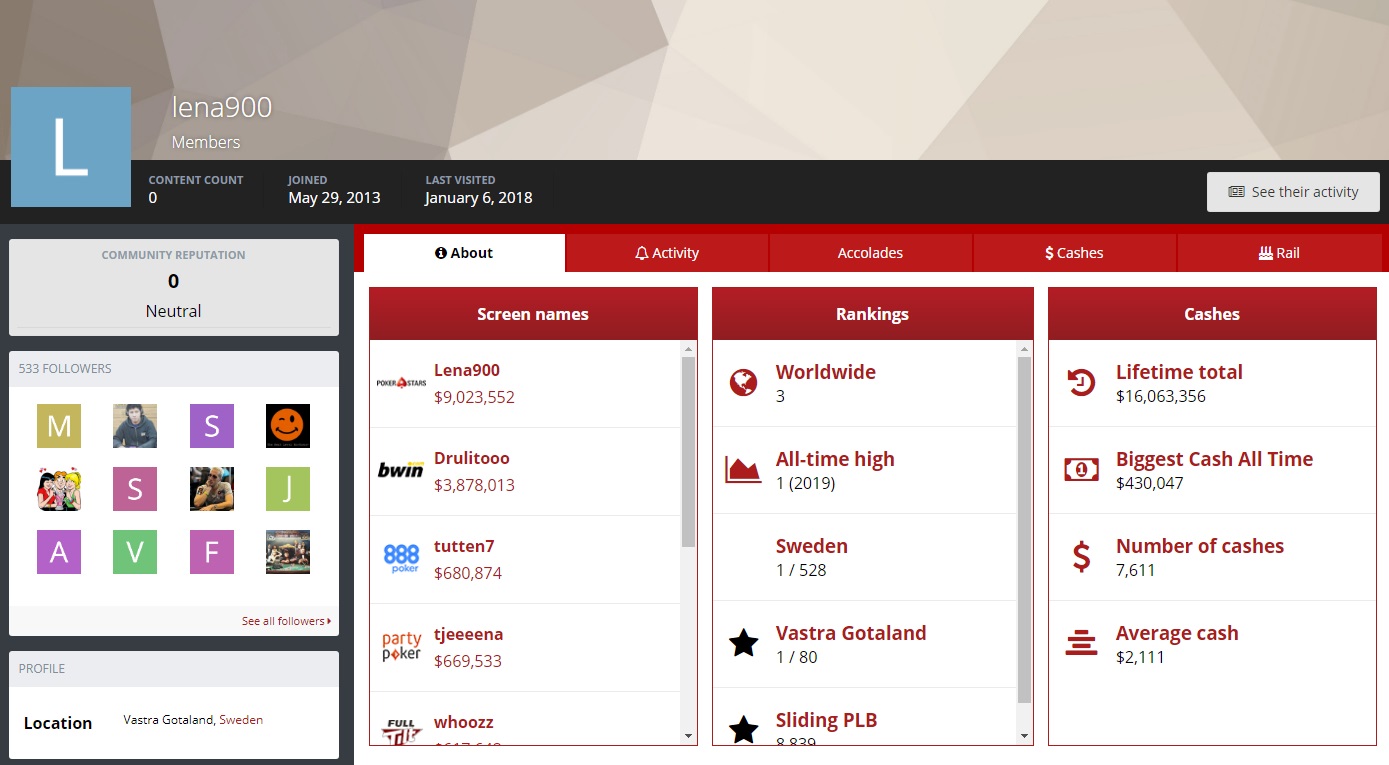 Interesting facts about Niklas Astedt:
Lena900 has led rating of the best MTT online players for several times. The longest period is 44 weeks (from 19 May 2018 to 22 March 2019).
Niklas Astedt has made bets with Ukrainian poker player Roman Romanovsky more than once. Oftentimes these were team bets, in which Astedt and his compatriots ("C.Darwin2" and "Robinho") overpowered other participants.