Phil Hellmuth's biography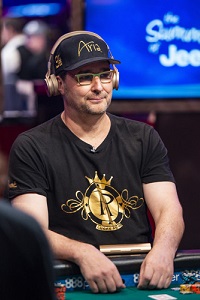 over $23 000 000
Offline prizes
exact amount is unknown
Online prizes
The best result:
$2 645 333 (4th place in The Big One for One Drop worth 1 000 000$ at the WSOP 2012)
Main achievements:
15 WSOP bracelets (it is a record indicator of the world poker series), member of the Poker Hall of Fame, top-20 best world players, author and co-author of more than 10 poker books
Can be found by nickname:
Phil Hellmuth became famous in poker at a pretty young age, when he won a bracelet at the WSOP Main Event in 1989. At that time he was 24 years old and this victory made him the youngest champion of the World Series. Phil asserted himself loudly from the very beginning and "keeps the brand" up to this very.

Hellmuth familiarized with poker in his childhood (playing with family), but he was seriously involved in the game while studying at the university (in 1985). He managed to save up a 20 000$ bankroll in his hometown and to spend it all in 10 weeks in Las Vegas. The second trip to the capital of gambling was more successful, and it brought Phil 10 000$ of profit. This prompted the player to engage in poker career seriously and leave the university. First time Hellmuth had to work part time on the farm.
The poker player's parents didn't support such a choice of their son at first, but soon Phil proved that he made the right choice.
In 1989, Phil Hellmuth became the youngest WSOP champion and won 755 000$. After that, the player's life changed dramatically. He began to actively play tournaments and win a lot of prizes. Hellmuth was called a phenomenon of that time, since he didn't just get into prizes at most of the played tournaments, but took top-places of the competitions.
By 2006, Phil had won 10 WSOP bracelets, and in 2007 - he entered the Poker Hall of Fame. Now, Hellmuth holds a record for the number of bracelets won at the World Poker Series (he has 15 bracelets). He is also a successful tournament and cash player, a participant and a presenter of the poker shows.
In the poker arena, Helmut is remembered not only for the quality of his game, but also for his behavior at the game table. Phil does not perceive defeats well, and he often makes disrespectful remarks towards opponents.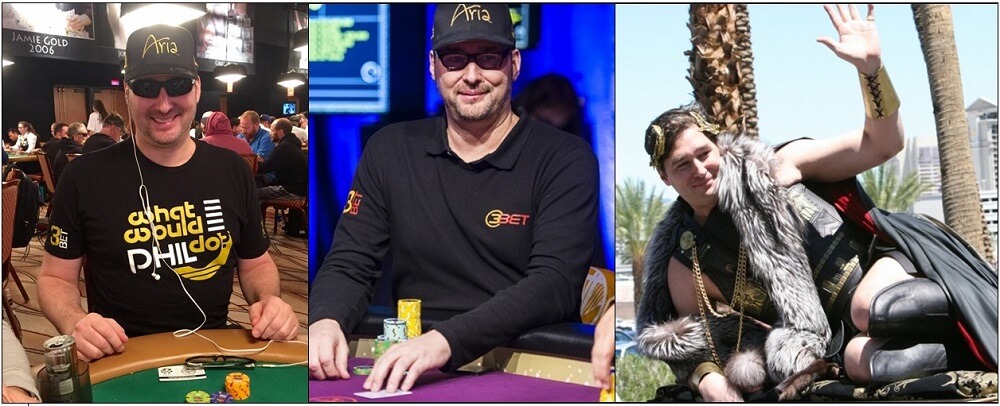 Interesting facts about Phil Hellmuth:
Full Helmut's full name is Phillip Jerome Hellmuth Jr.
The player grew up in a large family (the parents had 5 children).
The poker player left studying at the University of Wisconsin for playing poker.
At the beginning of his career, Hellmuth worked part time on the farm (Blaine Farms), plowing the land and processing corn.
In 1989, Hellmuth won his first WSOP bracelet at the Main Event of the series and became the youngest WSOP Main Event champion (at the age of 24). This title belonged to Phil for almost 20 years, until 22-year old Peter Eastgate won the WSOP ME 2008, and then in 2009 - Joe Cada became a winner of the event at the age of 21 - the minimal required age to participate in the tournament. His record has not been beaten yet. Almost all of his bracelets Phil Hellmuth gave to his relatives and friends.
Hellmuth used to be a member of Ultimate Poker Team.
He participated in 3 seasons of popular poker show "High Stakes Poker" (first, fourth and sixth). He was a commentator of the WSOP events and took part in many other programs for the last few years. Thus, for example, he participated both as a player and as a commentator in "Poker After Dark" show.
The poker player is often called shocking for his desire to stand out. Thus, he several times came to the WSOP in different attires for the last 10 years. It was a racer's suit, Caesar's costume, Army General's uniform and MMA soldier's robe. In 2018, Helmut dressed up in a costume of Thor.
Hellmuth is a big fan of basketball. His favorite team is GoldenStateWarriors.
The poker player is a frequent guest of the expensive home poker games.
Phil Hellmuth's wife's name is Catherine, and she works as a psychologist at Stanford University. In 2015, the couple celebrated the 25th wedding anniversary. They have two sons: Phil III and Nicholas Hellmuth. Both have already taken their first steps in poker. Even Helmut's wife may sometimes play poker.
Hellmuth entered the Poker Hall of Fame in 2007.
Hellmuth has written a few books on poker, including "Play Poker Like the Pros", "Bad Beats and Lucky Draws", "The Greatest Poker Hands Ever Played". His autobiographic book "Poker Brat: The Story of Phil Hellmuth" was published in 2017.
Phil Hellmuth has repeatedly starred in episodic roles in movies and TV shows.
In one of the interviews Phil confessed that he was going to get 24 bracelets of the World Poker Series.
Almost every year the poker player organizes charity tournaments.
Phil Hellmuth has got its own logo: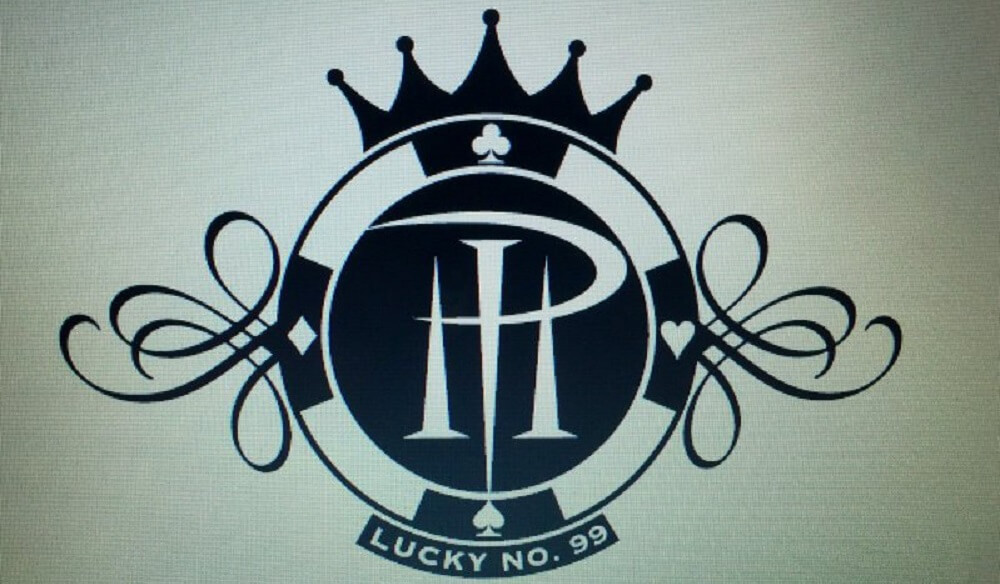 Phil Hellmuth on the social networks: