Rick Salomon's biography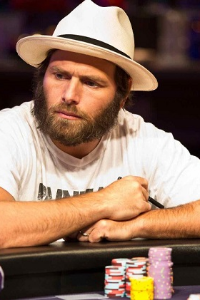 over $9 906 000
Offline prizes
exact amount is unknown
Online prizes
The best result:
$3 307 000 or €3 000 000 (3rd place in the Big One for One Drop €1 000 000 at the Monte-Carlo One Drop Extravaganza in 2016)
Main achievements:
three-time finalist of Big One for One for Drop, won $9 000 000 in total in three Big One for One for Drop events, well-known film producer, one of the top 50 most profitable poker players in the USA
Rick Salomon is a well-known American producer, as well as a poker player. Rick came into this world on January 24, 1968, in Neptune City, which is located in the state of New Jersey.
Salomon grew up into a very wealthy family: his dad had an executive position (vice president) at Warner Bros, which is one of the greatest film studios in the whole world. Therefore, the guy always had money to spend on poker.
He is successful in the expensive games, but despite this, Salomon is more known for a number of other "achievements". Rick was involved in a few scandals, as well as was married to three famous actresses: Elizabeth Daily, Shannen Doherty and Pamela Anderson.
Success in poker
Rick leads a busy life, but still finds time for poker tournaments. Salomon started to play live poker tournaments in 2005 and first time reached the ITM zone by participating in the $3 100 event, in which he took 13th place and received $4 800 in prize money.
In 2006, the player showed great game in the Main Event WSOP, finishing it in the 196th place, which brought him $42 800.
In 2014, 2016 and 2018, Rick recorded three of his largest career victories. The guy entered the top 4 in the Big One for One Drop during the WSOP 2015, having received $2 800 000. Two years later, Salomon repeated his success, improving the result: third place in a similar event worth $1 million (carried out in Monte Carlo) and $3 307 000 in prize money. The player also participated in the Big One for One Drop held as part of the WSOP 2018 and managed to take the 4th place, enriching by $2 840 000.
However, Rick did and still does show much better results in expensive cash games.
Rick Salomon and expensive cash games
Earlier, Rick Salomon was a frequent visitor to the most expensive cash games that were offered in Las Vegas. One can hardly find official results, but the amounts of money won were impressive.
If you do not trust in the words, then believe Salomon's ex-wife Pamela Anderson. Some interesting facts were revealed during the divorce proceedings: Pamela stated in the court that Rick had won $40 000 000 from millionaire Andy Beal playing cash games at Bellagio casino in 2014.
Rick Salomon also won big money in televised cash games. In 2017, he appeared on the television program Poker After Dark, where he played cash games with $300 / $600 blinds. Check out the video showing Salomon and Aaron Zang fighting for the $1 000 000 pot.
​
As you can see, an outcome of the hand was Salomon's victory: he collected the straight while Aaron Zang hit the set of eights, following which Rick began to move all chips to his side of the table.
Personal life
Rick is popular with women, particularly with famous ones. First, the guy was married to actress Elizabeth Daily, then to Shannen Doherty, and for the third time fate tied him to Pamela Anderson.

​
Pamela Anderson and Rick Salomon got married in 2007, but the couple divorced after one year of marriage. Six years later, in 2014, they got back together, but their union lasted about a year, and, in 2015, Rick and Pamela got divorced again. It is interesting that many people answer the question of who is Rick Salomon that he is the former husband of Pamela Anderson.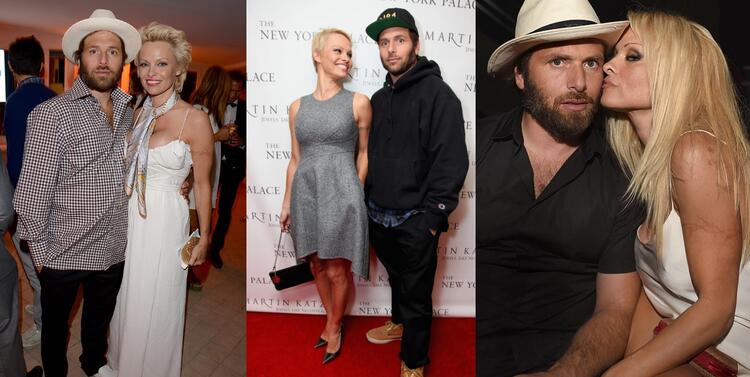 ​
Sex scandal with Paris Hilton
In 2001, Rick Salomon and Paris Hilton were making love and videotaped the process. Two years later, this video was leaked to the Internet, which didn't bode well for Paris Hilton's reputation, as she is a well-known public figure.
Paris sued the porn production company for $30 000 000, but despite this, they began to distribute the video. Rick Salomon decided to make money out of this and became the director, producer and star of the video, which was called "1 Night in Paris".

​
Hilton later filed a lawsuit against Rick, following which he paid her a percentage of the video sales – $400 000. And that was the end of the story. Through this very incident, Rick Salomon became even more famous, meaning that such "dark arts" of PR played right into his hands.
Incident with Doug Polk
According to Rick Salomon, Douglas Polk called the police while they were playing poker. Once, Rick Salomon and an incognito player were involved in the expensive cash game ($1 000 / $2 000 blinds) at Venetian.
Doug expressed his desire to join them, but the players refused Polk's request in a rather rude manner. A few hours later, police entered the gambling establishment and arrested Salomon's friend for possession of drugs. Rick claims the Douglas was the person who called the cops.

​
Interesting facts about Rick Salomon:
On July 1, 2014, Salomon won $2 800 000 in the Big One for One Drop tournament at the WSOP, and four years later, he again earned 2 840 000 in the same event. Both times the player took 4th place.
From his first marriage with Elizabeth Daily, Rick Salomon has two children – Hunter Daily Salomon and Tyson Daily Salomon.
As for Rick Salomon net worth, different sources name the amount of 30-50 million dollars.
Once, Rick Salomon won $2 800 000 from the Saudi prince (in poker), but still has not received this money. According to the laws of France, debts can only be collected from games, which involve physical skill and exercise.
As an actor, Rick Salomon starred in the following films: «Alpha Dog» (2006), «My Sister's Keeper» (2009) and «Red Handed» (2019).
Rick Salomon on social networks: