Sam Grizzle's biography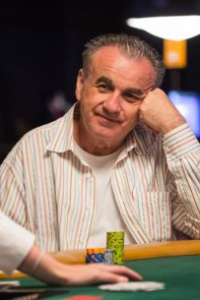 $1 354 877
Offline prizes
exact amount is unknown
Online prizes
The best result:
$70 400 (1st place in $1 500 tournament at 7th Annual Diamond Jim Brady, 1991).
Sam Grizzle became a legendary and racy poker player who was alleged to be one of the most prominent representatives of live poker in recent decades.
For many years, he played in cash games in different casinos. His choice always depended on the bankroll size – he was able to play both at the low limits and pretty high ones.
In general, nothing is known about Sam Grizzle's biography, so he took the secret of his life and success with him. Unfortunately, at the age of 67, Sam died because of a massive stroke and cerebral aneurysm. He fell into a coma with no chance of recovery.
It is known that the poker legend was a native of South Carolina. He started to play poker since 1989. Grizzle was a kind of prototype of poker players such as Mike Matusow and Tony G. They are known for their ability to make opponents go on tilt. Despite the fact that Sam didn't reach the heights of Doyle Brunson or other outstanding poker legends, he still became a cult figure during the poker boom.
Poker career
Throughout his poker career, Sam Grizzle earned $1 354 877 in live events. His best result was the 1st place in $1 500 + 50 1/2 Hold'em, 1/2 Lowball tournament at 7th Annual Diamond Jim Brady in 1991. This success brought him $70 400.
Grizzle's last tournament in his poker life took place at WSOP Online 2020, namely $600 No Limit Hold'em - MonsterStack (Event #10) in which he finished third and earned $77 725. It is worth noting that Sam took part in WSOP events over 30 times and the total earnings of all WSOP tournaments amounted to over $338 300.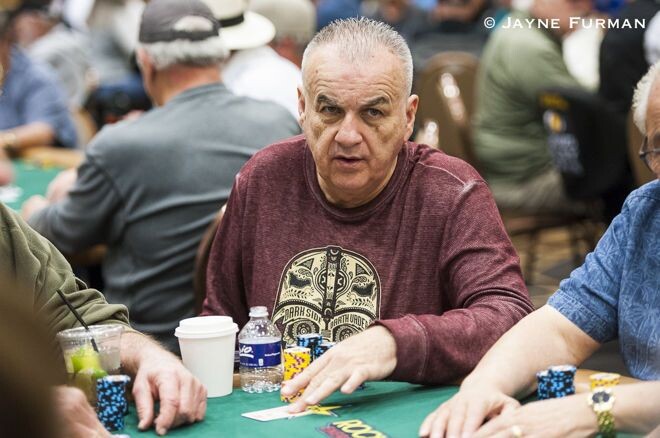 ​
Sam Grizzle and poker community
In the poker community, Sam had always been considered a cute player with an extraordinary sense of humor. He repeatedly raised a racket at the table during the game.
Once, Grizzle angered Stu Ungar. The guys played in tournament and sit at a table right beneath a "World Champions of Poker" picture board. Sam decided to ask to take off all the photos of the poker players and hang one big photo of himself. Stu Ungar found this disrespectful and the guys got into a skirmish. At that time, Ungar didn't understand Sam's joke.
There was another situation when Sam got into a fight with Phil Hellmuth. Sam asked Hellmuth to keep an eye on his seat at the table during the game, while he went out to eat. Grizzle had been away for over an hour, so his seat was taken. So, Sam didn't like it and he got into a fight with Phil. Fortunately, their scuffle wasn't long and without consequences. According to Hellmuth's words, the next day the guys didn't even have bruises.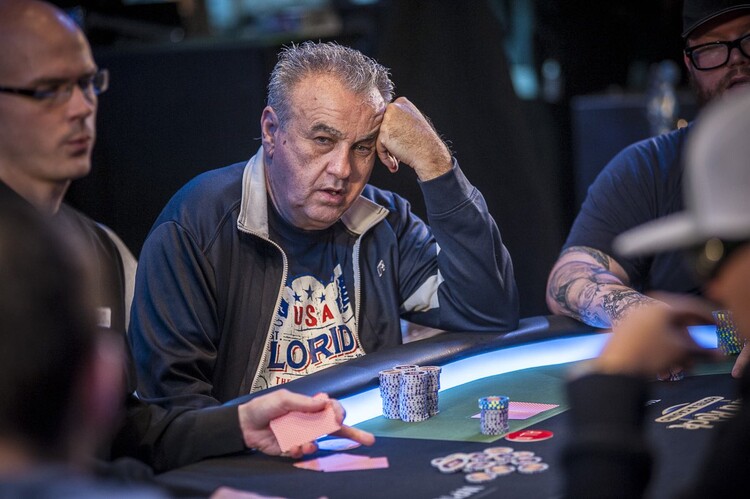 ​
After the death of the poker legend, many players shared different stories about Sam. They also expressed their condolences and wrote warm words in memory of this legendary man.
For example, Daniel Negreanu was sad to hear about Sam Grizzle passing. Daniel wrote that Sam was the wittiest and funniest poker player he had ever sat with in his life. Daniel believes that Grizzle's one-liners are legendary and it is possible to fill a book with them.
Doyle Brunson also expressed his condolences. He considers Grizzle an unforgettable person and he will be missed.
Interesting facts about Sam Grizzle
Sam Grizzle periodically got into skirmishes with poker players and even got into a fight.
Mike Matusow became one of the first to inform the poker community about Sam Grizzle's critical state of health.

Mike Matusow discovered that Sam had played his last tournament and was the chip leader a minute before his stroke.

Sam has a daughter Leslie. Leslie wrote a touching post on Twitter and thanked her father for all the things he taught her.