Samantha Abernathy's biography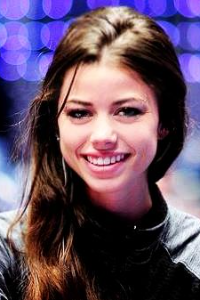 Samantha Abernathy
(32 years)
United States
Female
5/11/1991
over $575 200
Offline prizes
exact amount is unknown
Online prizes
The best result:
$437 543 (3rd place in A$10 000 NLH Main Event at Aussie Millions Poker Championship 2016)
Can be found by nickname:
Samantha Abernathy is a professional poker player from Las Vegas. She has achieved a considerable level of professionalism due to her hard work. It is worth noting that this trait unites many experienced poker players.
As a rule, many poker players were fond of strategy games in their childhood. Samantha Abernathy was no exception. She was interested in various games and always aimed to win.
In childhood, the girl had a passion for strategy and financial games, as well as table and card games. In the evenings, she gathered with her brother and parents to play "Cluedo", "Hearts", "Gin Rummy". Monopoly was in the list of Samantha's favorite disciplines, which taught her to walk towards the aim, despite everything.
Over time, she switched to poker that became an ideal pastime for her. According to Samantha's words, she plays whenever she wants and this opportunity brings her a lot of pleasure.
Poker career

Initially, the girl grinded one-day cheap tournaments in Las Vegas and kept a strict control of her bankroll. Soon, she became a rising star due to her successful performance in the Aussie Millions Main Event. Samantha got to the final table and beat a player pool of 732 participants, including many star players. She finished 3rd in A$10 000 + 600 No Limit Hold'em Main Event (Event # 11) at Aussie Millions Poker Championship 2016 and earned $437 543.
This success became her best result and proved that she would be able to successfully perform in large scale tournaments. Samantha took part in WSOP tournaments 4 times and the total winnings of these events brought her $10 988.
As for the other significant earnings in Abernathy's career, it is worth noting $250 No Limit Hold'em tournament at Deep Stack Extravaganza, in which the girl finished second and enriched with $25 053.
Abernathy continues to improve her play and pays a lot of attention to the technical aspect. Given this approach, the rising star will be able to boast of bigger victories and prize money in the near future.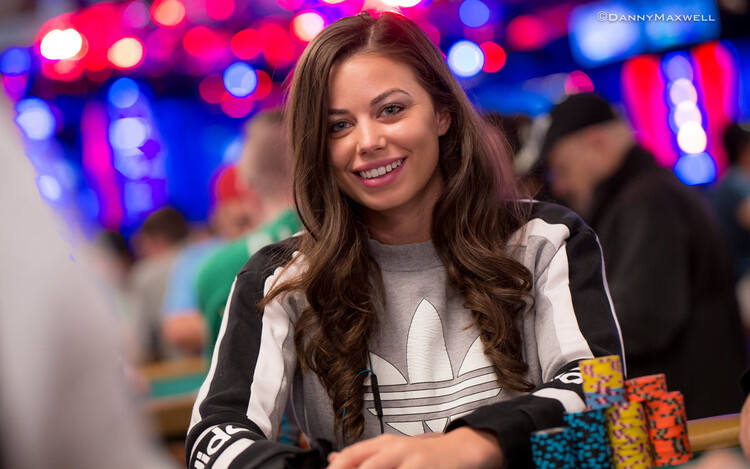 ​
Interesting facts about Samantha Abernathy
Samantha began to win money through various bets from the age of seven. She showed different tricks, scrambled Rubik's Cube for speed while blindfolded, demonstrated somersaults from various dangerous objects with landing on one leg.

As a teenager, the girl sold lemonade, and in high school she turned her car into a mobile advertising stand to earn few dollars.
Samantha was engaged in gymnastics and she hoped to get an athletic scholarship in college, however a back injury prevented her from this aim.
Abernathy worked as a software developer and web designer. By the way, she gained all the knowledge about this profession from the Internet and she didn't have to pay expensive bills in college.
The girl considers self-improvement as a key to prosperity and poker is a runway to something bigger and better. Abernathy likes everything about poker, and the opportunity to compete is her favorite part in the game.
In 2016, Samantha made $10 000 bet with Dan Bilzerian and she was supposed to ride a bicycle from Las Vegas to Los Angeles within 72 hours. As a result, the girl managed to travel a distance of 270 miles during the specified time and won the bet.

over 320 miles and a giant storm later...
I'M ALIVE..... AND I DID IT!!!!!!!!!!!!!!
🚲🍪🚲🍪🚲🍪🚲🍪🚲🍪 pic.twitter.com/XMcQKtFZBW

— Samantha (@SamAbernathyy) March 13, 2016

Abernathy is a regular participant of the Poker Night in America show. She appeared in 25 episodes and played mainly in No Limit Hold'em cash games at $25/ $50 limits.
Samantha Abernathy on social media

Samantha Abernathy on Twitter (@SamAbernathyy)