Sorel Mizzi's biography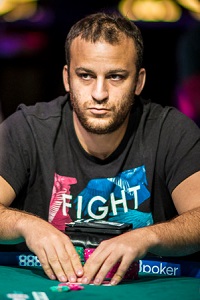 over $12 670 000
Offline prizes
over $3 600 000
Online prizes
The best result:
$2 073 868 (the 3rd place in Main Event GuangDong Asia Millions 2013 for $1 000 000 in Macao)
Main achievements:
top-100 world poker players, over $16 200 000 in prizes for career, 2 WPT trophies, 3 EPT trophies, SCOOP champion at PokerStars, 2010 Bluff Magazine Player of the Year
Can be found by nickname:
Sorel Mizzi is professional poker player from Toronto, Canada. He grew up in the family where family's members loved all sorts of gambling. Sorel's favorite table games were "Scrabble" and "Wheel of Fortune". His mother was fond of video-poker, basically it was 5-card draw poker, that's why Mizzi learned the rules of this game at an early age.

At the age of 18, Sorel's passion for poker has moved to a more serious level. The reason for this was that his brother owed him money, and instead of returning it in cash, he put it on Sorel's account at PartyPoker. Since then Mizzi is the game fan and doesn't stop surprising with his success.
By playing online under nickname "Imper1um", in 2007 he became FTOPS champion and got 40 971$. In 2015 Sorel won at SCOOP-03 NLHE for 2 100$ and enriched with 354 960$. It was his largest winning in online tournaments.
In the live events Mizzi earned more than 11 million dollars. One of his profitable games was NLH Super High Roller-8 Max for 100 000% at EPT Grand Final 2013 in Monte-Carlo. Then he took the 3rd place and earned 679 100€ or 890 500$. In 2014 Sorel finished at the second place at Main Event Aussie Millions Poker Championship in Melbourne and enriched with 875 000$. For today the largest winning of Mizzi is 2 073 868$ that he got for the 3rd place at Main Event GuangDong Asia Millions for 1 000 000$ in Macao in 2013.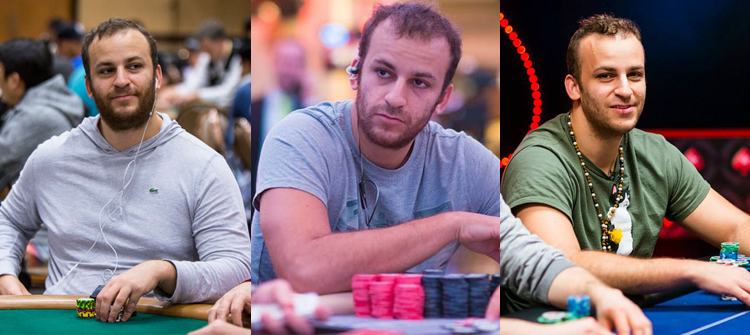 Interesting facts:
Sorel Mizzi was fond of table tennis and he could build a career as professional tennis player.
In 2007 Full Tilt forbade Sorel to play at their poker-room because he was criminated in buying the account of another player. In one of the tournament Mizzi replaced an account's owner and got the victory. The violation was identified and prize was divided between the other players.
In 2010 "Bluff" magazine recognized Sorel to be the best player of the year.
In 2016 Mizzi was banned at PokerStars because he played WCOOP 2015 with VPN being situated in USA where at that moment online poker was forbidden.
Sorel Mizzi on social networks: