Stu Ungar's biography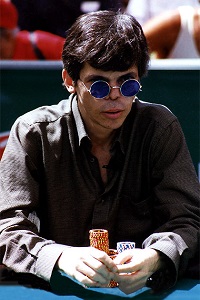 $3 677 961
Offline prizes
The best result:
$1 000 000 (1st place at WSOP Main Event 1997)
Main achievements:
one of the best-known players in poker history, three-time WSOP Main Event champion, 5 WSOP bracelets, Poker Hall of Fame member (posthumously)
Can be found by nickname:
Stu Ungar is a man that many professional poker players still consider the best poker player in the history. And this is not a surprise, since no poker player has ever done such a fast-paced and successful career.
Stu was born in September 1953 in Manhattan. At school, he excelled in mathematics. Stu's father was closely associated with the mob and ran a bar, where illegal gamble games were organized in the evenings. At the age of eight, the future professional first tried to play poker, and at 10, he made his first bet on horse racing
Stu studied well at school, but he had to leave school to support his sister and sick mother when his father died. At the age of 15, he got acquainted with mafia thug Victor Romano. He became his "protection racket" for the fifth of his wins. Having such a strong "support", the young man began to play throughout the city.
The young talent became famous all over the country and very soon, people lined up wishing to beat Ungar, but no one succeeded.
At the age of 15, Stu looked like a seven-year-old boy, but whereby, the guy played in a pretty aggressive style. He easily read his opponents' cards, whereupon making them go on tilt and taunting.
Ungar bet his winnings on horses. In his interviews, Stu later explained that he «had enjoyed the game process itself rather than winnings».
Like so many gamblers, Ungar soon started going into debts, and his "support" could no longer protect him. In 1976, the player had to leave New York and move to Miami, Florida, in hopes of finding more action there, but a year later, (in 1977), Stu went to Las Vegas. Almost immediately after arriving in the capital of gambling, he won the gin-rummy tournament for $1 500, having earned $50 000. The guy used this money to cover part of his debts. After that, he won $100 000 from the legendary seven-card stud player Danny Robinson and settled in Vegas with his girlfriend, who later became his wife.
For a long time, Ungar specialized in gin games, but he soon reached such a skill that even the best card cheaters did not want to play with him and due to this fact, the guy had to switch to blackjack. Stu's talent manifested itself in this game as well, and before long, he was forbidden to play almost at all blackjack tables in Las Vegas.
That's why Ungar decided to focus on poker. For the first time sitting at the highest limit table in Vegas and $20K buy-in, he lost everything. However, in just a day and a half, the player won $47 000 at the same place.
In 1980, he played at the WSOP for the first time, having beaten Doyle Brunson the Main Event heads-up. Back then Ungar received $365 000 in prize money, his first gold bracelet and became famous throughout the world as "The Kid" who had beaten the legendary professionals. A year later, Stu won his second bracelet and the next day, he captured the Main Event champion title, having won $375 000 and the third WSOP trophy in his career.

​
This was a phenomenal result, which, unfortunately, led to negative consequences. The second victory in a row drove the young player over the edge, and he became addicted to drugs.
Stu Ungar's married life wasn't the easiest. In 1982, the poker player married Madeline Wheeler, who alredy had a son named Richie from the first marriage. Soon enough, the couple's baby girl, Stefanie, was born, and Richie took his stepfather's last name. But, the marriage did not prevent the guy from leading riotous life involving cocaine and gambling. As a result, Madeline and Stu divorced in 1986, and three years later, Ungar's stepson committed suicide. This tragedy became very painful for Stu, and the player plunged even more into the world of uncontrolled drug abuse. Due to this lifestyle, he even stopped playing poker for some time and returned to the game tables only when there was no money.
Ungar's friend (Billy Baxter) convinced the guy to take part in the 1997 WSOP Main Event and even paid a buy-in for him ($10 000). In a couple of days, Stu became the WSOP ME champion for the third time, having taken the first place and earned $1 000 000 – it was the record-breaking prize money at that time (he gave Billy half of this amount). The player dedicated this victory to his daughter, whom he constantly called during the breaks of the tournament and talked about his successes at the table.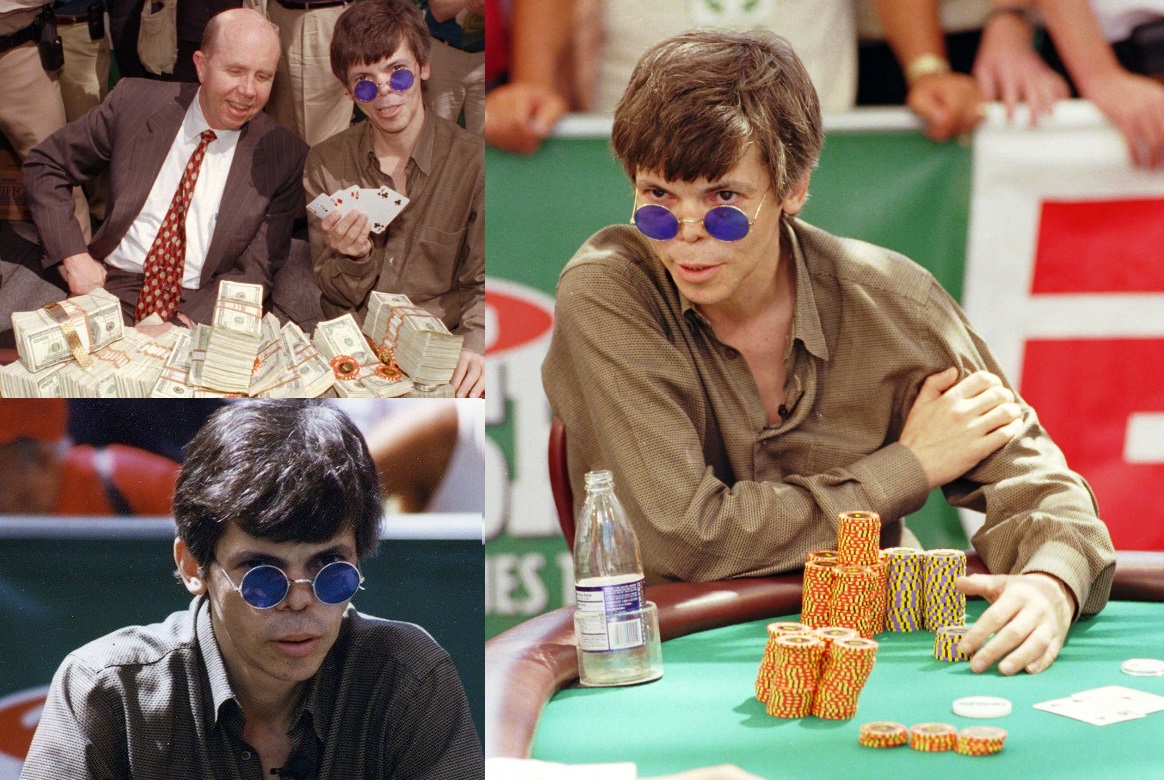 ​
Six months later, he had no funds left again, but no one agreed to lend him money being aware of the guy's drug addiction. According to eyewitnesses, at that time, he had already looked like a "living dead".
Stu Ungar was found dead on November 22, 1998, in Las Vegas in his hotel room. Death resulted from heart disease caused by years of drug abuse. However, no drugs were found in the room. Doyle Brunson, recalling this situation, said: «Everybody felt terrible, but it wasn't a surprise».
In 2001, Stu was posthumously inducted into the Poker Hall of Fame. Many players still call him the best player in poker history.
Interesting facts about Stu Ungar:
Throughout his poker career, Stu Ungar, (in addition to official games) participated in many private tournaments held at high limits, oftentimes winning them. Rumor has it, the guy won about $30 000 000 playing poker, but he spent all the money on drugs, drinks and casinos.
Ungar kept all of his money in cash at home.
The poker player never had a foreign travel passport, bank accounts and most of the basic documents that every person had.
He was the three-time WSOP Main Event champion. Only Stu Ungar and Johnny Moss showed such a result in the entire history of poker.
In 2003, the film about Stu's life called «High Roller: The Stu Ungar Story» was shot. Al Bernstein played the role of the poker legend.
The guy was the youngest WSOP champion of that time.
Stu Ungar had a high IQ and photographic memory. The player used this ability to count cards and therefore he was forbidden to play blackjack and a number of other card games in most casinos.
In 1977, Ungar made $100 000 bet with Bob Stupak, a casino owner. According to the bet, Stu had to guess the last card dealt by a shuffle machine containing 6 decks by counting cards. As a result, Ungar won this bet.
When Stu was 15, one of his opponents tried to throw a chair at Ungar during the game. After a while, that guy was found dead.
In 1982, Ungar was fined by the New Jersey gaming commission for alleged scams during the blackjack game. He won the case, avoiding money penalty of $500, but the lawsuit cost him about $50 000.
In 1990, Stu Ungar took the 9th place in the WSOP Main Event, having received $25 000. The poker player finished ninth only because he did not come to the final day of the event because of an overdose (he was found unconscious in a hotel room).
After winning the Main Event WSOP 1997, the media nicknamed Ungar "The Comeback Kid" due to the 16-year gap between his victories in the main tournament.
At the WSOP 1997, Ungar wore cobalt-blue round sunglasses to "hide the fact that his nostrils had collapsed from cocaine abuse". Peter Alson mentioned this fact in the poker player's biography.
Many of Ungar's friends, including his best friend Mike Saxton, asked him to go to rehab and were ready to pay for the player's treatment, but Stu refused the offers.
Stu Ungar's biography was published in 2005 by Nolan Dalla and Peter Alson. The book was entitled «One of a Kind: The Rise and Fall of Stuey "The Kid" Ungar, the World's Greatest Poker Player».
In 2006, the documentary with the same title received an Emmy. The film included interviews with Stu's ex-wife and his daughter, as well as other people who knew the player personally.
In 2019, Stu Ungar's daughter Stefanie moved back to Las Vegas from Chicago with her husband and two children. She reveres her father's memory and dreams to open a posh restaurant in Vegas called "Stuey's".​