Timofey Kuznetsov's biography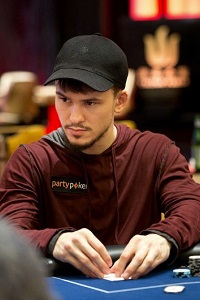 Timofey Kuznetsov
over $5 400 000
Offline prizes
exact amount is unknown
Online prizes
The best result:
$2 150 000 (the 4th place in Super High Roller Bowl for $500 000 in 2015)
Main achievements:
7th in Russia All Time Money List for 2019, Triton Poker SHR trophy, one of the most famous online high rollers, one of the most famous Russian high rollers
Can be found by nickname:
For a long time, the popular high roller "Trueteller" from Russia and little-known Russian player Timofey Kuznetsov existed as two different poker players, until in May 2015 it became clear that it was the same person.

Truteller is better known as online cash game player. However, after exposing his identity, Timofey could be seen among the participants in several high roller tournaments. Prior to this, Kuznetsov took part in a couple of events of famous poker series, but there were no special achievements at his disposal.
In fact, very little is known about Trueteller's life. You won't find Timofey's blog in the network and activity on social media is not his hobby.
In 2019, Truteller continues to play online at the highest limits at PokerStars, and there is still a keen interest in his personality. Many compare him with Viktor Blom, who also initially concealed the fact that he played under the nickname "Isildur1". They believe that the guy's success is still to come.

Interesting facts about Timofey "Trueteller" Kuznetsov:
For a long time, almost no one in the poker community knew who hid behind the nickname "Trueteller", and his identity was attributed to various famous players. In one of the podcasts, the famous poker streamer Joe "ChicagoJoey" Ingram called Truteller an American professional Robert Williamson III. Now, the question "Who is Trueteller?" is irrelevant.
Even after revealing his identity, Truteller remained rather secretive person. He hardly gives the interviews. There used to be rumors that Truteller was originally from Gelendzhik, but as the poker player himself said, he grew up in a small city in Siberia, 3 000 km from Moscow. At 17, he moved to Moscow. In addition to poker, he is interested in mathematics and chess.
Timofey Kuznetsov graduated from Moscow State University, where he entered without exams, thanks to good performances at math olympiads, including international.
"Trueteller" provoked a resonance reaction in the poker community due to the manner according to which he revealed his identity. He appeared as an invited guest in one of the videos of famous player and "psychologist" Vyacheslav "Artist" Karpov.
In one of the streams, famous professional Daniel Negreanu played several hands online against Trueteller (at that time, nobody knew his identity) and called him a "stupid idiot". In one month, the players met at the same table of high roller tournament and Negreanu admitted to Russian player what happened and apologized to him.
On September 18, 2018, Timofey Kuznetsov became the ambassador of PartyPoker.
In 2019, it became known that Truteller has relationship with Daria Feshchenko who is also a successful poker player from Russia. The girl describes him as a very caring and intelligent person with deep views on many things in life.

Trueteller's diagram at highstakesdb (it includes only expensive cash games) in September 2018 looks like this: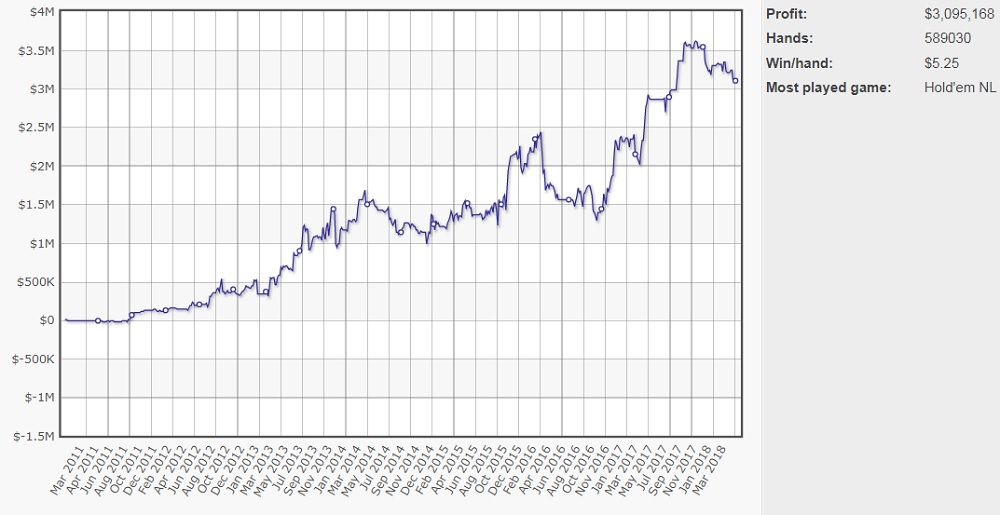 ​
Truteller on social networks:
There are many pages of Timofey Kuznetsov on Vkontakte, but none of them belongs to poker player. There is an account of Trueteller on Twitter, but he denied his involvement in it. Trueteller or Timofey Kuznetsov doesn't maintain his page on Instagram (or he carefully hides it from the community).