Todd Brunson's biography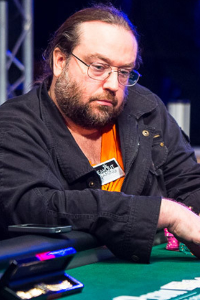 over $4 470 000
Offline prizes
exact amount is unknown
Online prizes
The best result:
$500 000 (1st place at Poker Superstars Invitational Tournament)
Main achievements:
more than 100 entries into ITM zone of live tournaments, won $14 000 000 in heads-up within two days, WSOP bracelet, the member of Poker Hall of Fame
Can be found by nickname:
Todd Brunson is the son of legendary poker player Doyle Brunson. Almost all Todd's biographies begin with this phrase. It is likely that he worries about the problem of being in the shadow of his famous father. Let's get acquainted with life of Brunson junior before he was engaged in poker.
Todd's love for studying
Everyone knows Todd's father and it would be strange if little Todd didn't hear anything about poker and cards. He saw his father's successes during his entire childhood, but nevertheless, the game didn't attract him at that time.
When Todd studied at school, he had a passion for learning and he was an excellent schoolboy. He finished high school as an honours pupil, and soon he entered the Texas Tech University. Todd also demonstrated his excellent knowledge there and got a scholarship.
His parents' moving to Las Vegas
The moving of Todd's parents to Las Vegas probably became one of the main reasons to rethink his life and priorities. Doyle Brunson with Todd's mother moved to Las Vegas in order to devote himself to the game, and Todd was left alone in Texas and continued his studying.
At that period, he began to doubt whether it made sense to graduate from the university. As a result, Todd left university in the final year of his studying. At that point, he was fully engaged in poker and even won the tournament with a large prize pool of $200 000.
The first serious success in poker
In the 90s, Todd began to play in his first live tournaments and did it in a big way starting from the World Series of Poker. At the given event, he entered ITM zone five times and proceeded to building his poker bankroll. It is worth noting that Todd's wealthy father didn't help him with money in poker, because Doyle held the opinion that his son was supposed to achieve everything on his own if he chose the path of a poker player.
Later, he got the victories in Jim Brady Month Championship and Hall of Fame Poker Classic, and after that he got the name "Dark Horse". Despite his young age, he showed excellent results.
WSOP gold bracelet is the desired trophy for every poker player. Todd managed to get it in 2005, and this success began to be considered his biggest achievement. At WSOP 2005, Todd took the first place in $2 500 Omaha tournament and earned $255 000.
Todd Brunson said that it was very important for him to win a gold bracelet. After that he felt relieved. According to his words, Todd was so tired of the questions like: «How many bracelets did you win?" One day, Mike Matusow asked him such a question. However, Todd had a good answer: "Not a single one. How many millions have you?"
In 7 years, Brunson Jr. was one step away from the victory and the second bracelet. At WSOP 2012, he became a runner-up of $10 000 seven-card stud event and missed the opportunity to become a champion.
As for the millions, Todd Brunson has a famous story in his life.
Winning of $14 000 000 in cash game within two days
At that time, there were no expensive high-roller series in which millions of dollars were raffled. Due to this fact, the millionaire Andy Beal proposed to participate in a cash game with $100 000/ $ 200 000 blinds, and it caused a great interest in the poker community.
The poker players tried to beat Andy for several years, but all attempts were unsuccessful. However, Todd Brunson managed to outplay him and won $14 000 000 within two days. It caused a real sensation in the poker community.
Todd won more than $4 400 000 in the live tournaments during his entire career, however this figure cannot be compared with the amount of money won in the cash game. Brunson Jr. continues to play poker, and the 191st place in Main Event at WSOP 2019 is considered his last entry into ITM zone.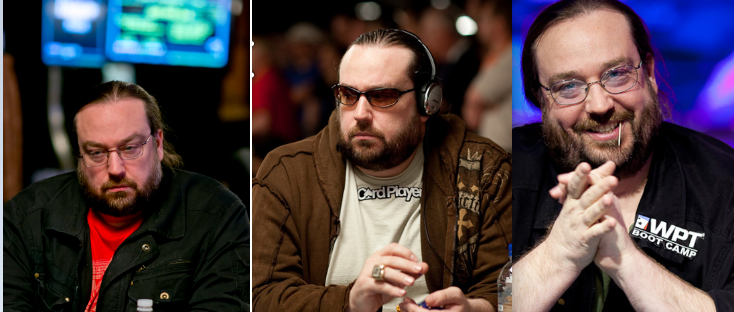 ​
Interesting facts about Todd Brunson:
He took part in "High Stakes Poker" show.
Todd was given the nickname "Dark Horse" after he began to show a strong game at his young age.
He refused tournament poker, as he considers cash games to be the most profitable in poker. However, he soon returned to it after the growth of poker popularity.
He demonstrated his first poker result in the live tournaments in 1990 on the Isle of Man.
Todd Brunson and Doyle Brunson are the only family poker tandem in which both father and his son won gold bracelet.
As for the Todd Brunson net worth, some sources say that it is over 3 million dollars.
Todd is a member of Poker Hall of Fame.
He is the owner of iconic Italian restaurant "Roma Deli" in Las Vegas.
Todd Brunson's wife Angela is from Russia. Their son was born in December 2018.
Todd Brunson on social networks