Vanessa Rousso's biography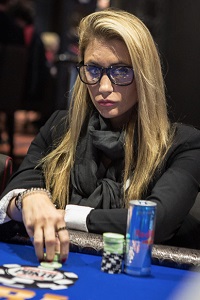 Vanessa Rousso
(40 years)
USA/ France
Female
2/5/1983
over $3 500 000
Offline prizes
exact amount is unknown
Online prizes
The best result:
$700 160 (the 1st place in European High Roller Championship for €25 500 at EPT Grand Final in Monte-Carlo in 2009)
Main achievements:
8th in Women's All Time Money List for 2019, 2 trophies in live PokerStars tournaments, WPT trophy
Can be found by nickname:
Vanessa Rousso is a successful versatile person who surprises with her successes not only in poker, but also in other activities.

From an early age she had a lot of hobbies: she was fond of basketball, swimming, lacrosse, and also she learned to play the violin. It is known that since the age of five Vanessa learned the poker rules.
It was easy for her to study that's why she graduated from school with honors. Moreover, Rousso entered the University of Duke at the Faculty of Economics and was able to graduate it in 2,5 years. Later "Lady Maverick" entered the School of Law of University of Miami and planned to make a career as a lawyer, but at that moment she started to play in the poker tournaments and understood that it was easy for her to earn money with poker. Girl decided to leave school and fully focused on the game. However later in 2018 Rousso successfully took Bar exam.
Her poker career started in 2006 when she took the 5th place in the tournament NLH for 1 590$ at WSOP Circuit in Atlantic-City. She was the youngest player who had played at the final table WSOPC. After it Rousso took part in many tournaments and cashed in them. In 2006 Vanessa took the 7th place at WPT NLH Championship Event for 25 000$ and won 263 625$. Her main achievement was the victory at European High Roller Championship for 25 500€ at EPT Grand Final in Monte-Carlo in 2009 where she won 532 500€ or 700 160$.
In 2007 the representatives of PokerStars noticed Vanessa's talent and proposed sponsorship. During this cooperation Rousso was lucky to meet many famous professionals and got almost worldwide fame. However in 2015 "Lady Maverick" decided not to prolong the contract with PokerStars and cooperation had come to an end.
At this moment Vanessa Rousso together with her partner realizes herself in the D.J. field.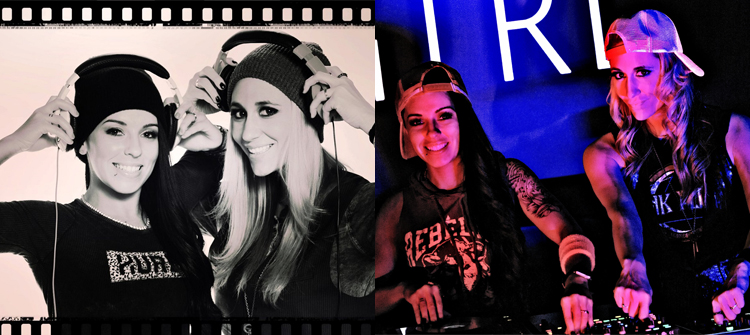 She works on the new musical projects and produces her own tracks. However "Lady Maverick" isn't going to stop play poker and says that the game will always be the part of her life.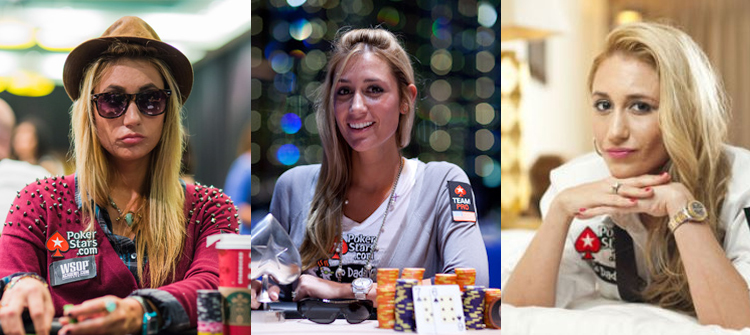 Interesting facts:
Vanessa Rousso was born in White Plains, New-York. Her father is French and when Vanessa was 3 years old he took his family in Paris to homeland.
At the age of 9 Vanessa's parents got divorced and she with her mother came back to USA in Florida. Vanessa has 2 sisters: Tiffani and Leticia.
Rousso has dual nationality: France and USA. She speaks fluently English and French.
At the University Rousso was engaged in "National Honor's Society", "Debate Club" and organization "Mothers Against Drunk Driving".
In 2007 "Lady Maverick" went to Washington with the aim to help "Poker players Union" to repeal the law concerning illegal internet gambling that stipulates the prohibition for conducting the transactions related to online-games by all the users from USA. Despite this trip wasn't successful, many players estimated her efforts.
In 2009 Vanessa Rousso opened a summer poker training camp "Big Slick Boot Camp" in Florida where everyone who was interested in studying could come. The price was 400$.
Rousso was married during 3 years to Chad Brown (he was a poker player, who died at the age of 52 because of serious illness).
Vanessa took part in photo session in the Bahamas for "Sports Illustrated" magazine. Since the publication of this magazine her status was raised quickly and she appeared at the list top-20 of the sexiest poker player in the world according to "Maxim" magazine version.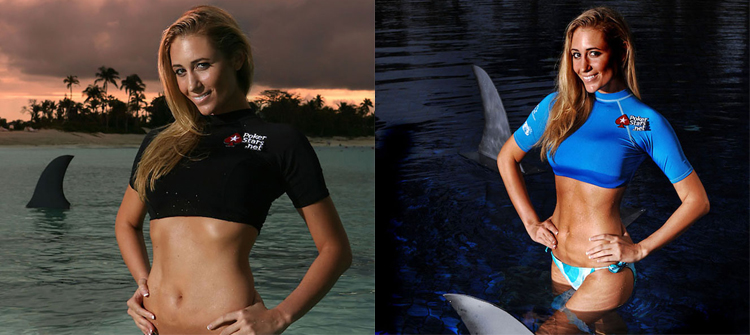 Rousso took part in the 17th season of TV-show "Big Brother".
Vanessa confirmed her different sexual orientation and now she is in a relationship with Melissa Welle.
"Lady Maverick" and Melissa Welle created DJ duet "N1TEL1TE" and record their joint tracks.
In autumn 2019 Rousso and her partner Mel reported that they are waiting for replenishment in the family. Both girls are pregnant and expecting boys, and moreover Vanessa expected twins. Children were born in the spring of 2020. Mel gave birth to a boy named Lucas, and 2.5 weeks later, Rousseau gave birth to twins (London and Lorenzo).
Vanessa Rousso on social networks: