Veronica Brill's biography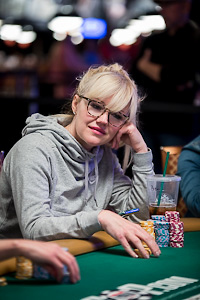 Veronica Brill
USA/Poland
Female
Unknown
exact amount is unknown
Online prizes
The best result:
$7 300 (13th place in the $1 000 NLH Ladies Championship at the WSOP 2019)
Main achievements:
3 WSOP cashes
Veronica Brill was born in Poland but currently lives in Sacramento, United States.
Veronica and poker
When the girl was around 25-26 years old, she started dating a guy who was a poker player. This is how she got acquainted with the game. One day, she went to the Canada casino where her boyfriend played and decided to try to play poker too. Then, Veronica started watching poker on TV in her spare time: these were some British poker channels, high-stakes cash games with famous poker pros, including Tony G, and stuff.
The first time she played Sit & Go cash games at the MGM Grand Casino and was very nervous. Brill also visited the River Cree Resort & Casino because it was by her house. She played very ABC and made money all the time, as it was much easier at that time, but then the game changed, and all bad players got better, that is, improved their poker skills.
The girl had a different career, so she didn't put much effort into the game, it was just a hobby. The girl had a son, but he ended up passing away from cancer, and casinos became a place where she went to not think about that bad situation. Poker was like a parallel in her life, and Brill always enjoyed playing it.
According to Veronica, she has always been a recreational player and never played poker professionally. Poker is an engaging hobby, but the girl has never taken the game seriously enough to do it on a full-time basis. This is evidenced by quite low total live earnings of $19 000, and almost half of this amount Brill won in the $1 000 NLH Ladies Championship at the WSOP 2019, where she took 13th place ($7 300).
​

Veronica Brill vs. Mike Postle
In October 2019, Veronica Brill accused Mike Postle, a regular poker player, of cheating during Stones Live cash games at the Stones Gambling casino. Mike almost did not make wrong decisions at the table and folded strong hands, as if knowing when he would be beaten, which raised suspicions, so Brill brought everything to light.
Veronica Brill, as well as 80 poker players, who allegedly suffered from Postle's cheating, backed up their charges with a $30 000 000 lawsuit. They also accused Stone Live director Justin Kuraitis of assisting Postle in his fraudulent scheme.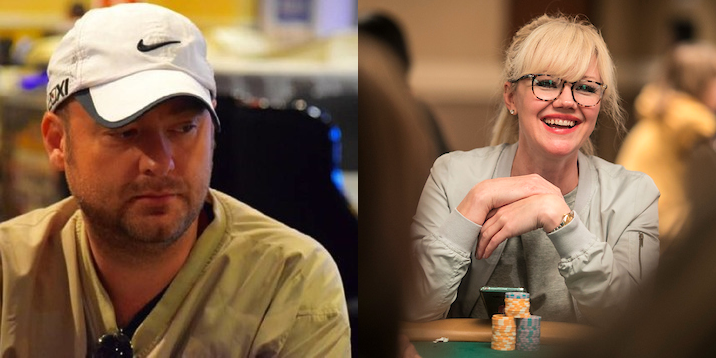 ​
The litigation lasted for about a year, but in June 2020, the court of California dismissed the claim of Veronica Brill, ruling that money lost in gambling games cannot be claimed back. Besides, the court did not see objective pieces of evidence in this case.
Interesting facts about Veronica Brill:
Veronica worked as a commentator for the Stones Live games that took place at the Stones Gambling Hall (Northern California) and even hosted the live-streamed «Veronica & Friends» games. She also played at Stones before got hired by the casino.
Veronica Brill on social networks: