Xuan Liu's biography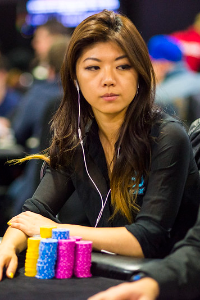 over $1 900 000
Offline prizes
exact amount is unknown
Online prizes
The best result:
$600 000 (4th place in $10 000 NLH Main Event at PCA 2012)
Xuan Liu was born in China in 1985, but at the age of 5, her family emigrated to Toronto. By the age of seven, Xuan got acquainted with poker through films.
The girl became interested in poker game more seriously while studying at the University of Waterloo for a financial analyst. She was fond of strategy games that combined skill and luck. Initially, Liu played single-table tournaments and low-cost cash games at local casinos in order to pay for her university tuition.
However, in general, she considered the game as a temporary occupation. Xuan always knew that she would be able to find employment after university, if she failed to succeed in poker.
Over time, Liu's friends persuaded her to pay serious attention to poker, especially to tournament games. They insisted that Xuan consider the prospect of her further poker career. By the way, the girl's mother took a tough stance and gave her daughter a certain period of time to achieve some worthwhile results in her hobby, otherwise Liu would have to forget about the game forever. That was not surprising, because the girl began to miss classes during her studies and turned into a terrible student.
As a result, the thirst for poker outweighed and in 2010 she began her active journey through the world of poker.
Poker career
So, the peak of her career started with the 3rd place in €5 000 + 300 No Limit Hold'em - Main Event tournament at EPT Sanremo, 2011. This success brought her $524 705.
A year later, the girl managed to demonstrate another excellent result in $10 000 + 300 No Limit Hold'em - Main Event at the PokerStars Caribbean Adventure 2012 and took 4th place. This time, she enriched with $600 000. This prize money became the biggest winnings in her career.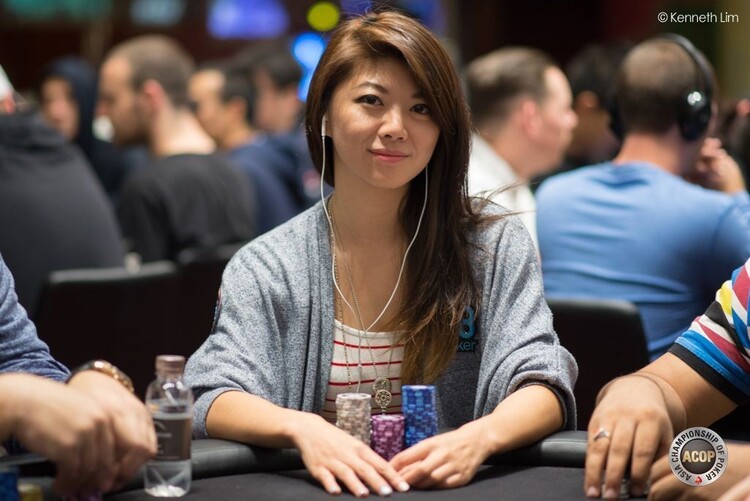 ​
Also it is worth noting her participation in €5 000 + 300 No Limit Hold'em - Main Event at the European Poker Tour 2011. Xuan Liu finished third and earned $524 705.
Her another landmark success is considered the victory in C$2 300 + 200 No Limit Hold'em at the WPT Fallsview Poker Classic. For the first place, the girl earned $232 114 of prize money.
Interesting facts about Xuan Liu
Xuan Liu helped to host the games on the university campus as an organizer or dealer, as well as organized poker games at home.

After receiving a dealer's license, the girl worked as a dealer at the Canadian National Exhibition charity casino. After that, she got promoted and became a floor supervisor.
At the age of seven, Xuan played poker with her stuffed toys. The girl came up with hypothetical scenarios for her participants and made decisions about their further actions.
In college, a typical day of Xuan Liu looked like this: 1-2 hours for play Sit & Go and 6 hours for World of Warcraft.
During COVID, Liu became a board member and instructor in Poker Power organization. Its mission is to support women of all fields of work by teaching them to play poker.
Xuan got a degree in finance and worked in an office, by practicing swing trading.
Xuan Liu on social media

Xuan Liu on Twitter (@xxl23)