Biggest GG Poker Scandal, Bryn Kenney Involved

​
The name of Bryn Kenney has long been heard in both news headlines and private conversations in the poker community. But, for the first time, it appears in such a sordid context: RTA, playing through TeamViewer, ghosting, multi-accounting, sectarianism and frog poison 🤯
A generous dose of accusations against the well-known poker pro was made by none other than a former member of his online poker stable, Martin Zamani. He stated to have nothing to lose and went public with some of the most serious allegations ever seen in the poker world. To protect himself from the avalanche of accusations that have fallen, Bryn, in turn, decided to give an interview to Sarah Herring, a reporter for PokerNews. To set the record straight, that is to say. However, many who watched this interview were left with more questions than answers, and so were we.
Bryn Kenney & GG Poker Scandal Detailed
Bryn Kenney is a leader in live MTT prize money earned and concurrently a central figure in the poker scandals of recent weeks. Martin Zamani, one of Kenney's "horses", has accused him of almost every possible form of poker cheating, as well as some ridiculous occult activities.
It all started with a flood of Martin's accusatory tweets, and then Zamani repeated everything on Douglas Polk's podcast. In this case, the guy confessed that he himself participated in many fraudulent schemes. There are so many accusations that it is better to list them. And here they are:
use of real-time assistance software;
presence of hidden horses in high stakes tournaments, as well as encouraging his players to collude in satellites;
use of TeamViewer, so that Bryn could see other players' screens when they played on GG;
Kenney was on friendly terms with Lauren Roberts but urged all horses to target her because she was the weaker player; on top of that, he played from her account;
Sergi Reixach and Mark Herm have allegedly been involved in the fraudulent schemes;
and our absolute favourite – Bryn acted as an occult leader, forcing his horses to adhere to his lifestyle, that is, meditating eating vegan food, visiting his psychic and shaman, as well as taking some sort of drugs, among which frog poison.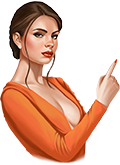 By the way
Doug Polk claimed that Bryn threatened him with legal action shortly before his podcast with Zamani.

​
Shamans and frog poison
The charges against Kenney go far beyond simple fraud. Apart from mere poker aspects of the scandalous exposure, the most striking attacks centred around the fact that Bryn regularly sought help from a shaman and persistently invited Zamani and other horses to undergo a cleansing ritual (known as Kombo) using frog venom on an open wound. As the accuser himself noted, he managed to avoid this violent initiation.
Kenney's PokerNews Interview at a Glance
Joey Ingram, a well-known poker blogger, interviewer and Omaha fan, was the first to suggest Bryn tell his version of events. However, Kenney ignored his offer and instead agreed to give an exclusive interview to PokerNews.
We've watched the interview and invite you to read Bryn's most important statements:
All accusations of ghosting and using RTA software are false.
Martin Zamani was in $350k makeup and still owes $150k on non-poker business. He had long planned to blackmail him, and when Kenney found out about it, their working relationship ended.
Lauren Roberts' accusations about winning a tournament are completely untenable since her success on GG is a straight line down (screen attached, "HE22" is Lauren's alias). He never played from her account.
Sergi Reixach is a very decent man. He helped with training and never used solvers. Kenney tried to figure out why he was banned, but GG Poker refused to provide his hand history.
As a GG consultant, he helped grow their tournament guarantees and business as a whole. The guy used to schedule satellites and MTTs and then his horses registered to help the poker room meet claimed prize pools.
He confirmed to suggest Zamani go to a shaman and cleanse his body with monkey frog poison but denied that he threatened his horses to take action – namely bust them down in stakes – if they refused to follow his lifestyle and nutrition recommendations.
Although the guy was opaque with most of his answers, the TeamViewer issue proved to be the most difficult topic for Bryn. On Kenney's Twitter, there was a post inviting everyone to play on GG. The screenshot of his laptop screen attached clearly shows TeamViewer and VPN icons. At first, Kenney said that he used the software to communicate with students. But then he corrected himself and added that he needed TeamViewer to access his home computer while travelling.
Bryn Kenney GGPoker: Saviour or Cheater?
During the interview, Herring asked the poker pro many questions about this collaboration with GGPoker (Bryn became their ambassador in 2018, and in 2020 "retrained" as its consultant), but he neglected to answer questions regarding his fee for helping to meet satellite and tournament guarantees. And this forces us to reflect on the current situation.
It would seem, Kenney has an impeccable reputation, but Zamani's words were confirmed by many people from the poker world. Earlier, streamer Henry Kilbane hinted at something like this. His claims, however, did not get much response, perhaps due to legal threats similar to those directed against Polk.
Well, there is no smoke without fire, as they say, and Bryn Kenney clearly made a mess. What do you say, guys, is he guilty and should be punished or deserves pardon?
You gave this material a grade 5 from 5: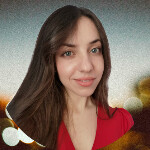 I've been working in the Cardmates team since 2018. Started playing poker the same way most people usually do – socially, with friends and fellow students. I adored those exciting poker nights but never thought my life would be connected with this game, even tangentially.