Bryn Kenney won $597 000 from Michael Schwimer in one hand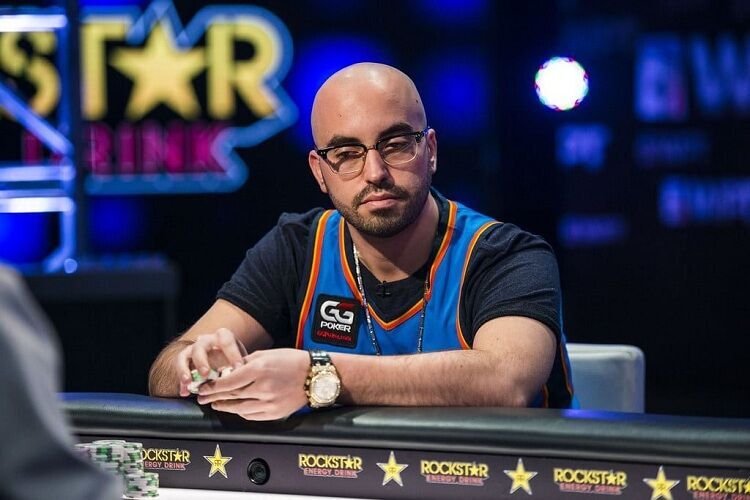 ​
Bryn Kenney is known all over the world for his big winnings. This time, he demonstrated another impressive result. The poker pro earned a tidy sum of $597 200 in cash game at High Stakes Poker show.
Bryn Kenney won this money in one hand against the American baseball player and poker fan Michael Schwimer.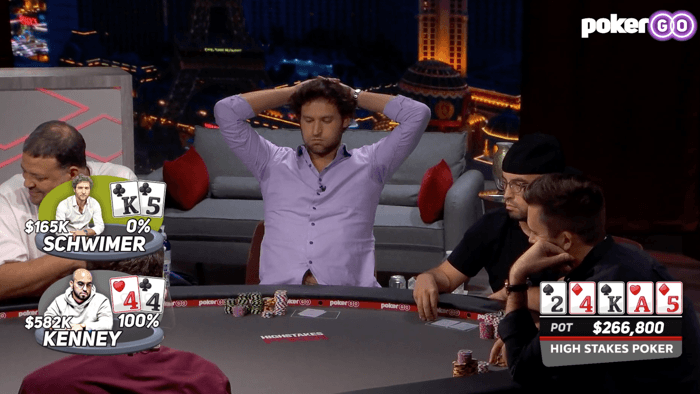 ​
Read also: Bryn Kennеy retires from Team GGPoker
In the final hand for Schwimmer, he made a bet of $4 000 from SB with K♣ 5♣, and Kenney called with 4♥ 4♣. The other players at the table also called. 2♠ 4♦ K♠ appeared on the flop and Kenney hit a set.
Michael made a c-bet of $15 000 and got a $52 000 3-bet from Kenney. The other players folded and Schwimer called.
Blank card A♥ appeared on the turn. Schwimer checked, Bryn made a bet of $71 000 and he was called again. River with 5♦ improved Michael's combination to two pairs. However, he failed to stand against Kenney's set when he invested another sum of $165 000.
At the end of hand, Michael Schwimer voiced several cuss words when he realized that he lost $597 200 to Kenney.