Bye, bye, loser! I'll see u again)

Wazzup! I missed you! 😎 I didn't look in here for a while, but now I can! I'll start with the bad news - I'm sick. Good - I'm being treated) Well, let's go back to our topic about poker. The month of November is over, it's time for results! Oh, yes, guys, I would make you happy, but I can only use these funny pictures 😏 Maybe I should become an animator or a designer? Why do I need all these card games? I do not understand...😒 Okay, so, back to the results - it's 7k hands, and I managed to spend about 300 bucks on it, cool, right? Nooo!
Now I'll show you 2 highlights, and this chart, which was full of hope...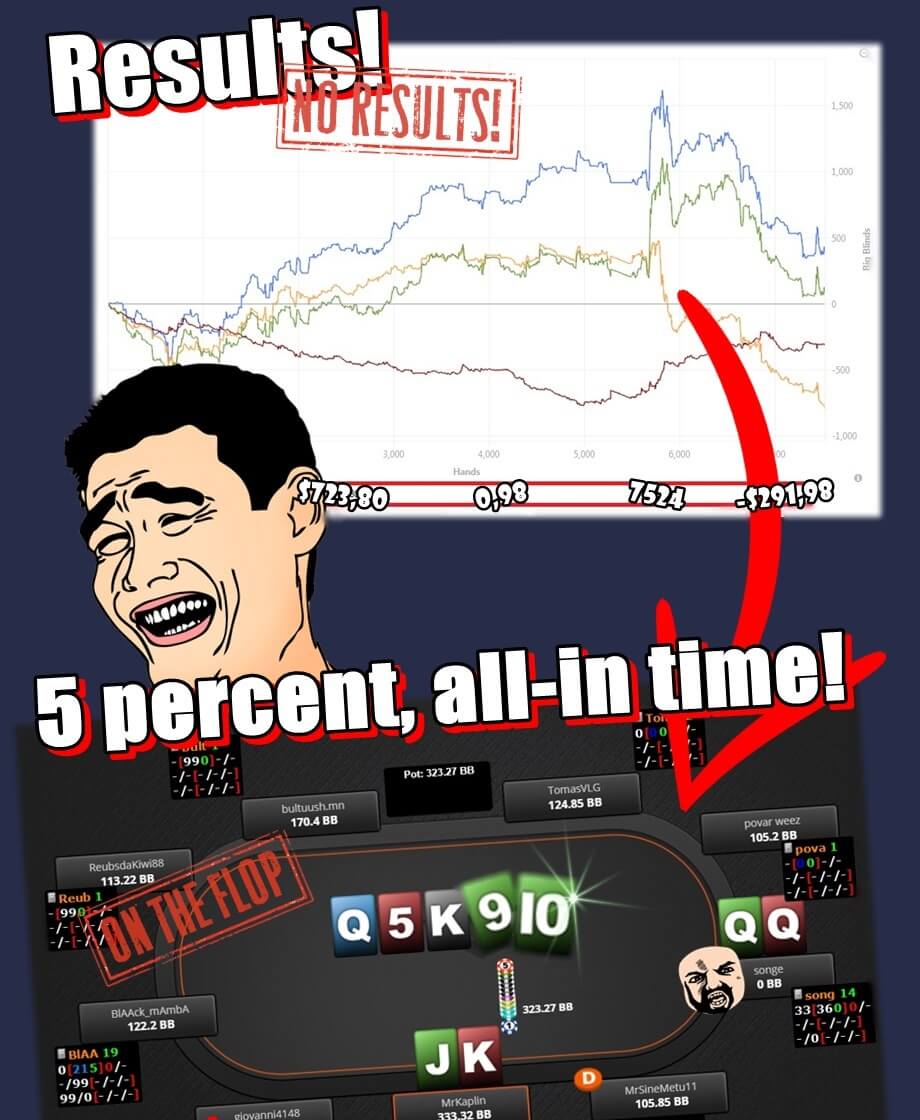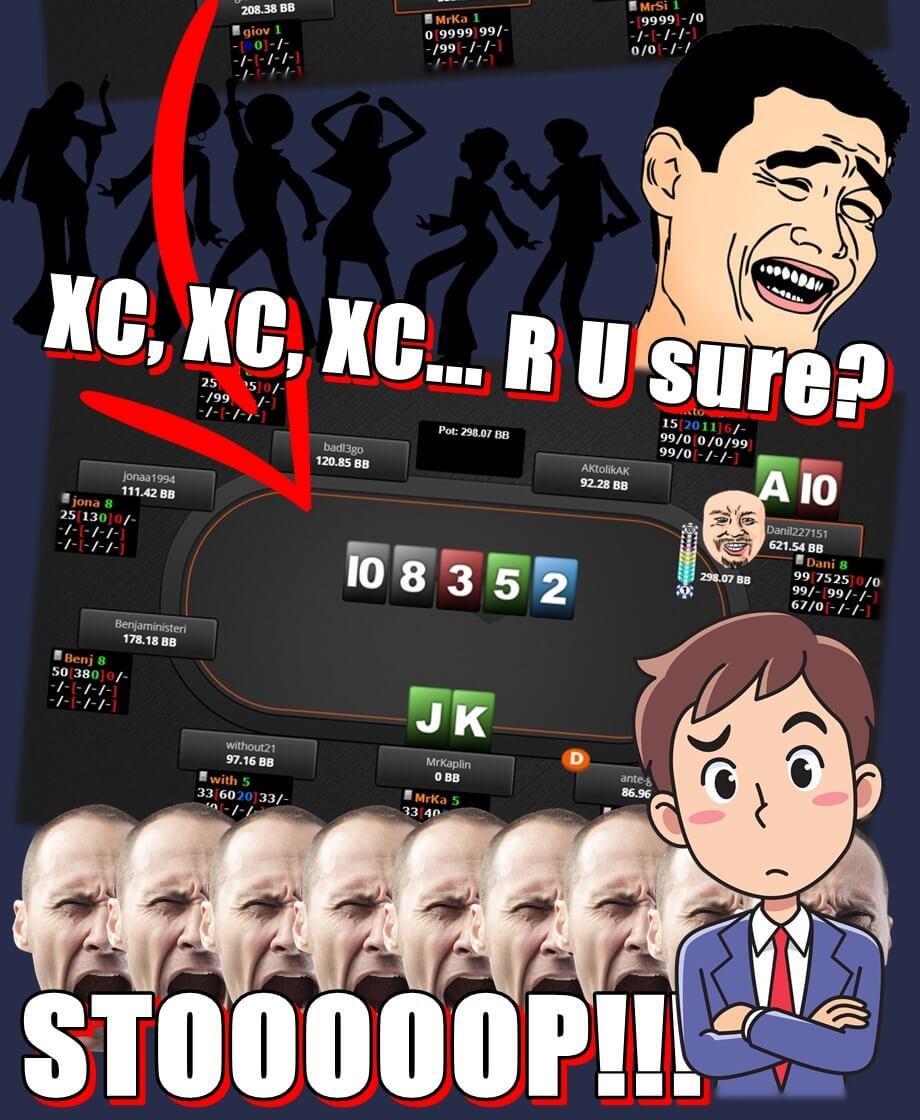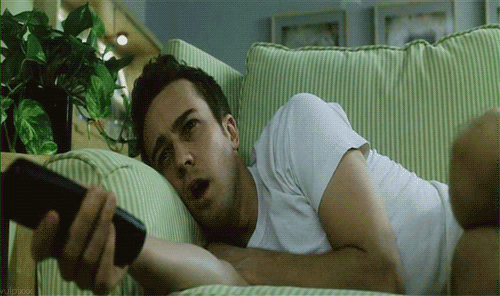 Yes, last month, I managed to play a lot of games, spend a lot, win a little, well, as usual, start over again) I love this game! 😝 There's always time to start over, just need a little money and that's it) heh) But seriously, I screwed up! When will this shit stop? What am I missing to play better? Yep, probably it self-control! I don't want to plan anything anymore, absolutely, everything is so unpredictable that it's a little scary. Or maybe it will be easier this way. This is when you play and then "bams!" and you are at the final table, where the 1st place is given more than a thousand bucks! Oh, yes, this is a good dream...
Yep, okay guys, what should I write about if I didn't win anything? Better let's listen to a good song and start playing again! 😏

Overall rating of this post: