Cash Booster promotion from Run It Once Poker
​

Run It Once Poker gives its players a great opportunity to get extra cash bonus by introducing the Cash Booster promotion. Earn cash rewards from €7.50 to €750 by completing 5 levels of Legend Rank. It runs in the poker room from 5 to 11 October.
Players can track their results in the Legends section, located in the lobby of the poker room. As soon as a player completes the fifth level of a certain rank, he/she is eligible to get the corresponding cash bonus. The size of bonuses for completing each level is presented in the table below.
Receiving bonus rewards
The participants of the promotion can receive only one of the additional bonuses. The cash reward will be granted according to the highest tier (Rank), in which the player finished all 5 levels.
For instance, if a participant finishes three levels of Hearts, then he/she will be given extra €30 from the Diamonds, because it is the highest rank, where he/she finished all five levels.
The RIO Poker players will receive cash bonuses on top of their weekly payouts as part of the Legends program, which are credited to the user's account during a period of 48 hours upon the end of the week.
| Ranks | Rewards |
| --- | --- |
| Clubs | €7.50 |
| Diamonds | €30 |
| Hearts | €175 |
| Spades | €750 |
Important details
The promotion was launched on 5 October, and it will run until 11 October.
Players are awarded the corresponding cash bonus depending on the rank, in which they passed all 5 levels.
The cash rewards, received during this promotion, are not applied when making calculations of rewards in the Stars become Legends or Four Week Streak Rewards programs.
The promotion is valid only for 6-max cash tables.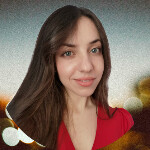 I've been working in the Cardmates team since 2018. Started playing poker the same way most people usually do – socially, with friends and fellow students. I adored those exciting poker nights but never thought my life would be connected with this game, even tangentially.