Cash Game Giveaway at PokerStars: prizes for cash players

​
Do you want to win a share of a $500 000 total prize pool? It is possible to be done in the new promotion Cash Game Giveaway at PokerStars, which runs from September 14 to October 4.
Earn points for particular starting hands at cash and Zoom tables. For one high-ranking starting hand, you can get up to 20 points and more. Accumulate points during the week, and receive cash prizes upon its completion.
How to take part in Cash Game Giveaway promo
Register or be registered with PokerStars.
Log in to the PokerStars client.
Go to the "Challenges" section.​
Press "Open" next to the Cash Game Giveaway promo.​
Click on the "Start" button.​
You can track your progress in the Challenges window. It's necessary to opt-in to the promotion via the Start button at the beginning of each credit week. You can win prizes twice a week.
Awarding points in the Cash Game Giveaway
After successfully joining the promo, you can start playing to earn the required points. For particular starting hands, you can earn 20 points or more. For example, if you get a pair of sevens, a pair of aces, 7-2, and A-9 as your hole cards during a day, then you will earn 42 points.
Scoring system table
| Points | Pocket cards |
| --- | --- |
| 22 | А-А |
| 21 | А-К, А-Q, A-J, A-T |
| 20 | A-9, K-K, K-Q, K-J, K-T, Q-Q, Q-J, Q-T, J-J, J-T, T-T |
Cash Game Giveaway: main details of the promo
The credit week runs from 3:59 am (UTC) Monday to 4:00 am (UTC) of next Monday.
Players can receive a maximum of two cash rewards for completing tasks during the week.
Points scored in a given week are not transferred to the following week.
Points within this promo can only be earned in Hold'em cash games, including Zoom Poker.
The minimum stakes for a player are determined individually. They are indicated in the Challenges window.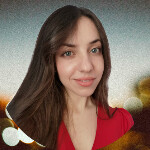 I've been working in the Cardmates team since 2018. Started playing poker the same way most people usually do – socially, with friends and fellow students. I adored those exciting poker nights but never thought my life would be connected with this game, even tangentially.