Cash nl2. PokerStars
Hello friends.
Today I played cash at PokerStars.
I play bb. On the flop I have a straight, I check, the oponent checks,too. On the turn, I get in trouble with an 8, bet and get call. An ace came on the river and closed the opponent's higher straight. It's good that I didn't fan the pot.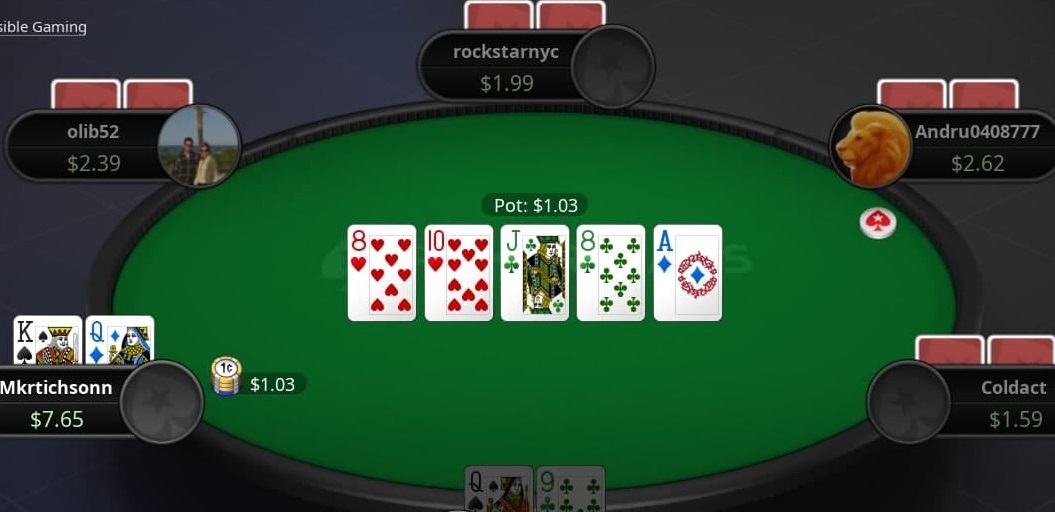 I am in position and I have a three of a kind, I check, I want to give my opponent initiative. On the turn we go all-in, our opponent has 10% to win and I take the cash out in the last second. It was a great decision.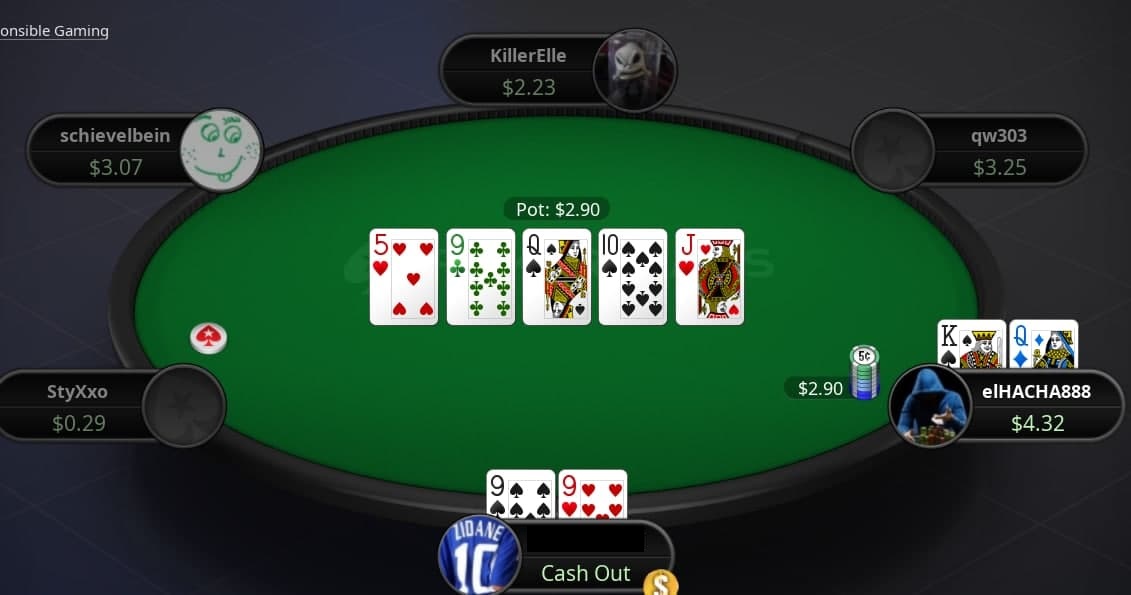 On the turn, the opponent does a bet. I raised, I don't want to give the chances of a flush to be realized.Roland go all-in. Just 0% to win.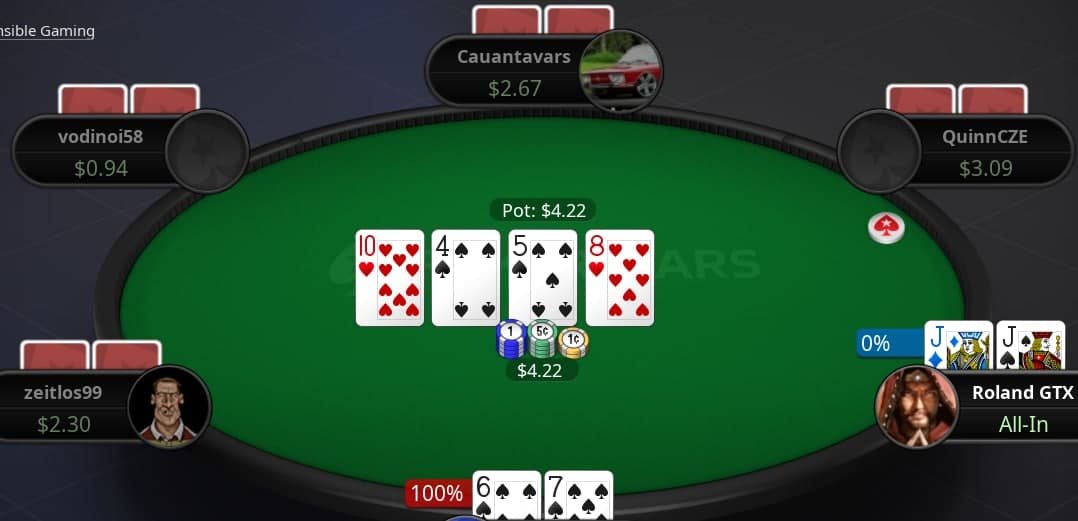 Maybe should use the check function less often and play more aggressively on the flop?

///
Thanks for taking the time to my blog.
Good luck everyone and win.