Cash session report.
Hello GambleTalk,
Today I played mostly cash and managed to recover my bank roll a little bit. I am still surprised by the way people are playing micro limits. It's either a tight strategy or limp/call any two. I kinda play a mix strategy, depending on the position or random.
Pays off, but sometimes I experience huge swings.
Below are few images of hands I found interesting to print screen, hope you enjoy it.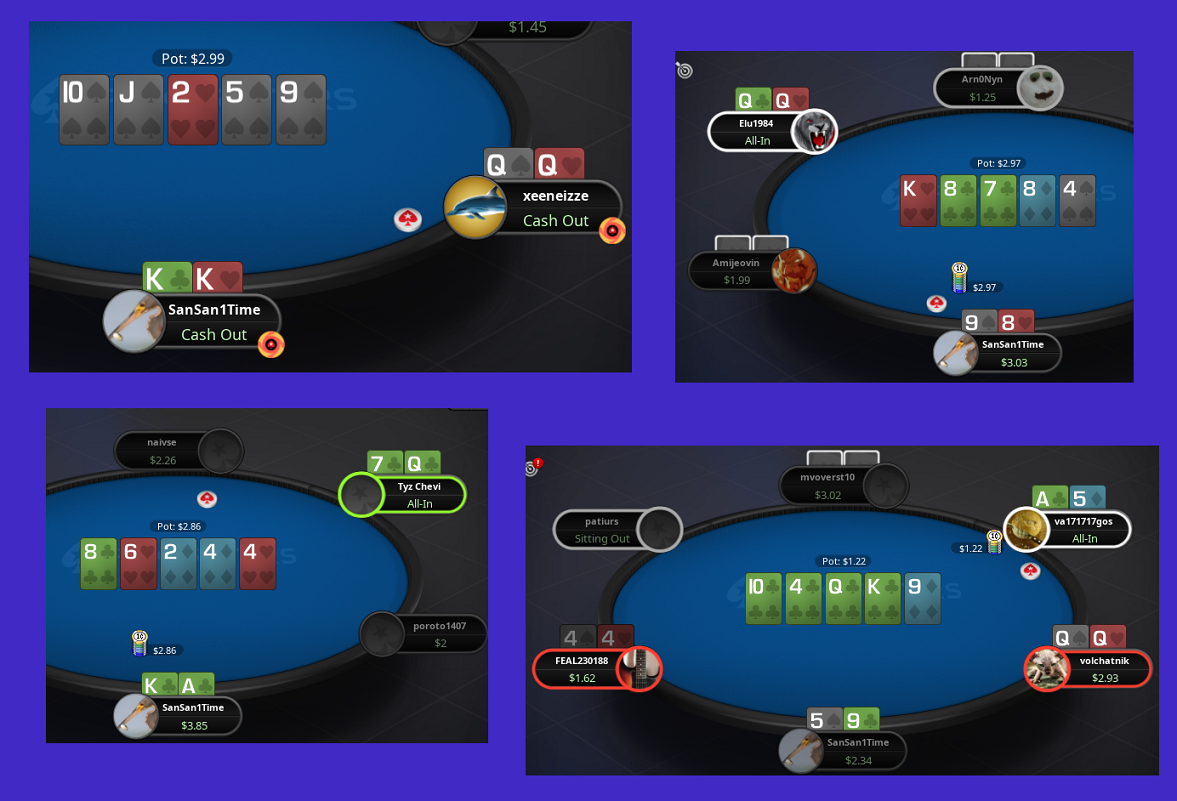 SanSan

Overall rating of this post: