Chidwick wins A$400 000 at Australian Poker Open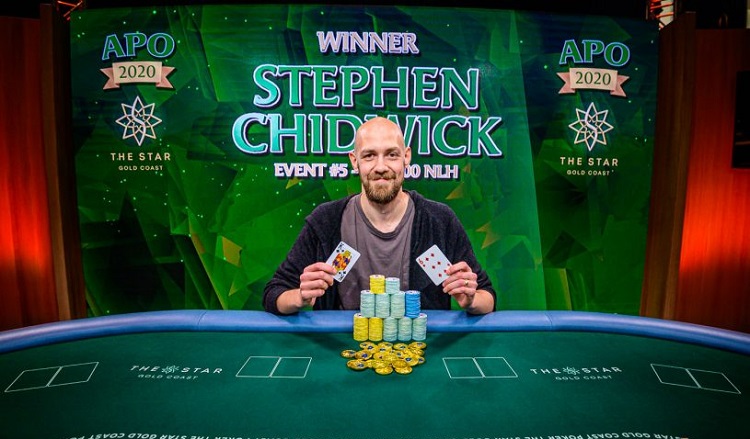 ​
The other day, the A$25K high-roller tournament has ended at the Australian Poker Open. Well-known British poker professional, Stephen Chidwick, was able to take down the given event. For the first place, he received A$399 500 in prize money.
Speaking to journalists, the guy said he likes playing tournaments this way: one event per day within a week, and fighting with some of the strongest players to find out who is better. Chidwick also added that it was also pleasant to win title of the Australian Poker Open.
According to the Briton, he prefers participating at series like Australian Poker Open rather than at the WSOP, because the last is too long, and it's easy to get exhausted from such grind if you don't take some breaks.
Read also: Australian Poker Open: Michael Watson won Opening Event
As for the Australian Poker Open, then this series suits him perfectly. The guy plays hard during 10 days, and after that, he takes longer-term rest before the next event.
In heads-up, Stephen overcame American player Erik Seidel. In the final hand, Chidwick beat his opponent by collecting a pair of kings on the flop. Seidel was given A$258 500 in prize money for finishing runner-up.
Seth Davis closed the top three, having received A$176 250. The $25 000 Pot Limit Omaha winner (at the Australian Poker Open), Farid Jattin, finished the high roller event in the 6th place. His payout amounted to A$70 500.