Circa Resort & Casino will only be available to people over 21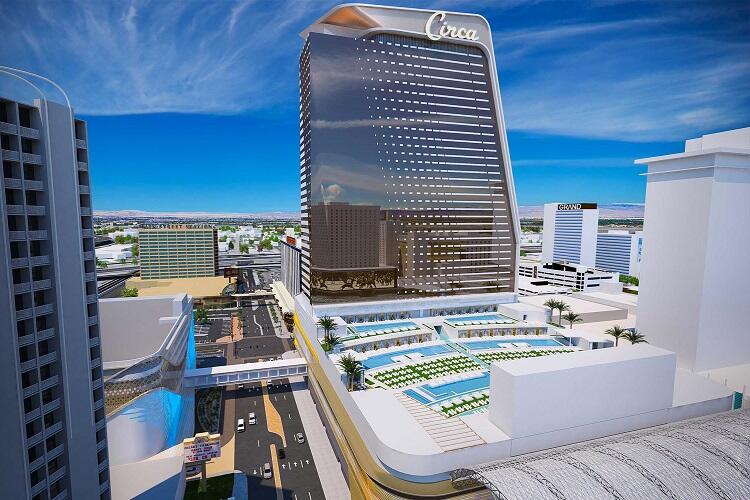 Gambling industry in Las Vegas is still recovering from damage caused by the coronavirus pandemic, which forced the closure of all casinos into quarantine.
After the coronavirus lockdown ended, casinos had to comply with certain requirements to be allowed to resume their operation.
Nevada State Gaming Control Board forced casinos to adhere to all new regulations, otherwise they wouldn't be allowed to reopen. Besides, all visitors to gambling establishments were required to wear face masks.
This year, a new entertainment complex, Circa Resort & Casino, will be open in the City of Las Vegas. This casino will differ from most other casinos, as people who are under the age of 21 will not have access to it.
Read also: Casino Barcelona reopened after Covid-19 quarantine
Representatives of the casino has written on Facebook that Las Vegas was earlier an incredible place, shrouded in mystery, where only adults could play. It may be a bit old-fashioned, but they believe that adults need this atmosphere of mystery in their lives. Starting June 24 (9 am), you can book a room at Circa Las Vegas, but only if you are 21+.
In Nevada, there is a law that prohibits people under the age of 21 from visiting gambling zones in entertainment complexes. However, Circa Resort & Casino administration wants to extend this ban to cover the whole entertainment complex.
In that way, representatives of Circa Las Vegas want to attract more adults and therefore more wealthy players to the casino.
The new complex will have 777 rooms, 6 pools, 5 restaurants, and the longest open-air bar on the northwest corner of Fremont Street.