Compulsive Gambler #2/ POKER SATTELITES+1 NBA PREDICTION
Hello everybody;)
An interesting promotion is currently underway at Partypoker, in which I participate.

For the first participation in a satellite in a day, we get another ticket for a random satellite, the more expensive we play sat, the more expensive the ticket can be.
Yesterday, from 0, I qualified twice for a satellite for $ 0.11, for participating in one of them I received a ticket for $ 1.1 absolutely free.
Now, I have 2 tickets: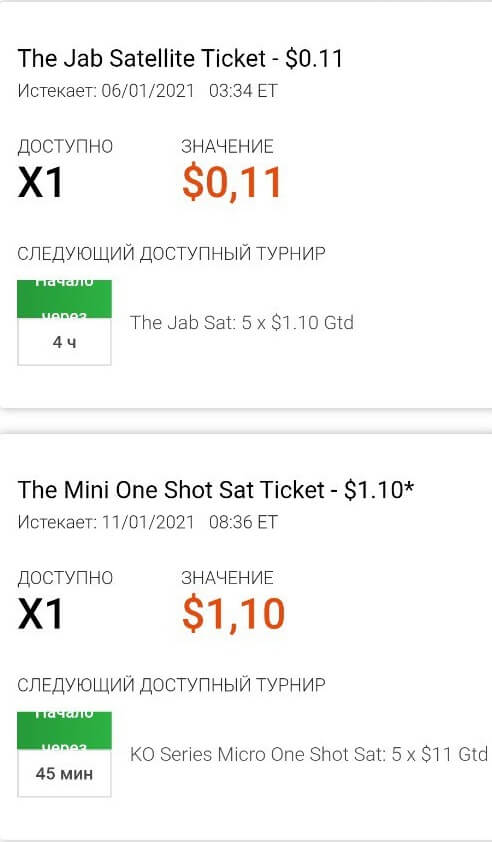 And today I will again get a free ticket to some tournament when I play for $ 1.1.
If you have a small bankroll and want to play good tournaments, I recommend taking part in this promotion.
Daily NBA Prediction
I have noticed that I am good at predicting basketball games. So I start the rubric Daily NBA Prediction.


We are starting with a Nets vs Jazz match.
Nets have a good form now, especially KD.
I think they can win these match.
It's all for today.
Good Luck;)

Read also
Compulsive Gambler #1/ LETS GET STARTED
Hello everybody;)I want to wish you a Happy New Year, albeit a little late. I have been away from parties for a very long time).As you may have noticed, now I will have a new blog ...