Compulsive Gambler #5/ CYBERSPORT BETTING+NBA
Hello;)
Good teams are starting to play today, and I've already found some good bets.
But we'll start by summing up the results of last bets.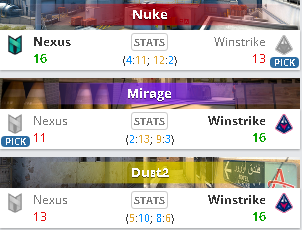 Nexus were very close to victory, but they lacked a little luck, but Budapest5 calmly won one map and brought us victory.
And the bet on basketball win easily, Hornets simply left no chance for their rivals.

Statistics of 2021
Bets: 3
Wins: 2
Lose: 1
Average odds: 1.85
This year starts well for us, it will only get better.
Predictions for 13.01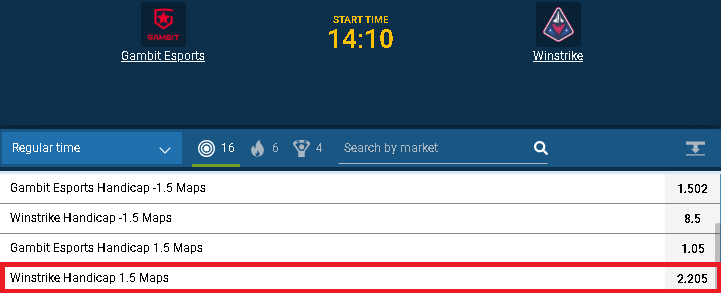 Let's start with a match between two strong CIS teams, both teams are in good shape now, and I think that Winstrike is underestimated, they can win one map.
Prediction: Winstrike win at least 1 map
Koef: 2.2
Bet size: small

And here we will see a showmatch of two equal teams in terms of level at the moment, everything will depend on how the teams can tune in and adapt to interesting maps that everyone has played before)
Due to the fact that this is a show match, the game will be 50-50, I recommend placing a small bet on NiP to win, it is mathematically beneficial.
Prediction: Ninjas in Pyjamas win
Koef: 2.3
Bet size: small
NBA

In terms of the selection of players, the Knicks clearly do not reach the level of the opponent, but if you look at the standings, the opponents have the same percentage of victories. Tom Thibodeau's charges will try to break the losing streak, although the Nets are also now facing a similar challenge.
There is no doubt that Brooklyn will tune in to the city's derby as needed. The team is not stable now, but you need to start somewhere. In short, we expect the "networks" to show their class and get their way.
My prediction is that the Brooklyn Nets will win with the handicap (-4.5) points for the good odds.
Prediction: Brooklyn Nets win with the handicap (-4.5)
Koef: 1.8
Bet size: med
That's all for today, I hope you like my predictions, and you found something interesting for yourself.
Good luck;)

Overall rating of this post: