Connor Drinan won three SCOOP 2020 events within a week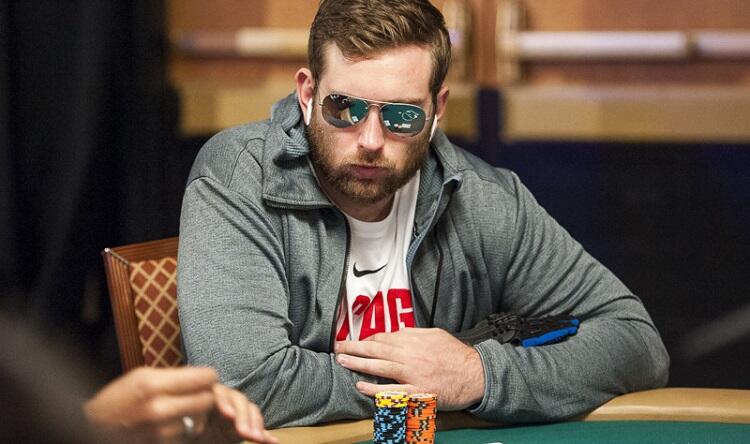 ​
Connor "Blanconegro" Drinan is showing great results at the SCOOP 2020. He has already won three tournaments, and all of them were held in Omaha format.
First, the American took down the SCOOP-34-H event with a $530 buy-in, having added $34 000 to his bankroll.
The player decided not to stop there and then took the first place in the SCOOP-40-H tournament worth $5 200. It was the high roller tournament, meaning that Drinan received the corresponding payout – $152 000.
Third victory over the last five days
It seems that two victories weren't enough for Connor, so that the guy won another tournament at the SCOOP 2020. Of course, it was also held in Omaha format, and Connor is second to none in this discipline these days.
Read also: SCOOP 2020: Nr1InEurope wins third SCOOP title in mixed-game events
The SCOOP-45-M event collected 1 052 entries, each of which cost $215. And it was kind of strange to see Connor playing the tournament worth $215 after winning the high roller event with a buy-in of $5 200. Nonetheless, Blanconegro recorded another victory, for which he received $28 200 ($14 500 for the 1st place + $13 700 as a bounty).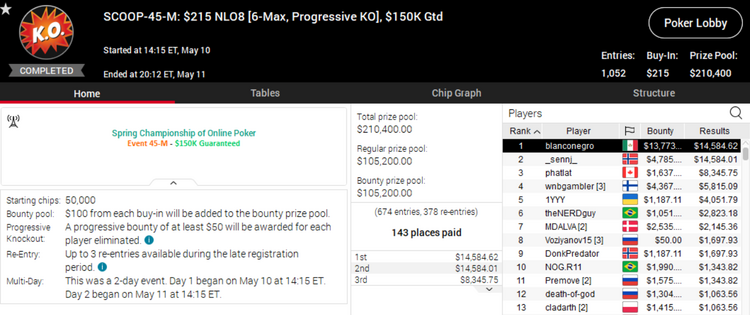 ​
The SCOOP 2020 will continue for about a week. Wonder how many more tournaments Drinan can win.