Current Poker All Time Money List: the best poker players of today
​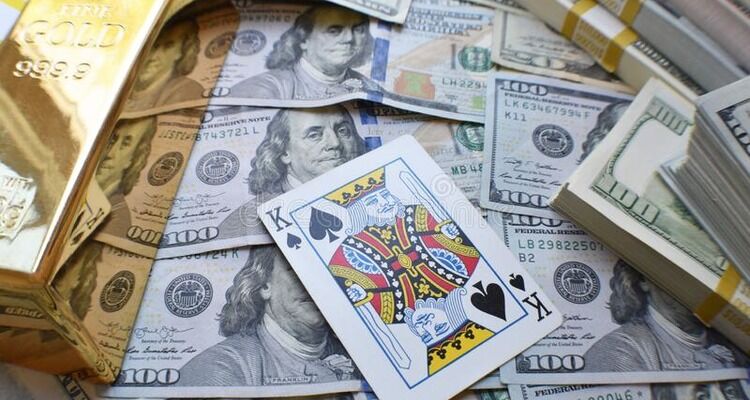 Many of you may be fascinated by the fact that the best poker players succeed in earning millions of dollars in poker. As a matter of course, both professionalism and incredible experience places them to the top of all kinds of ratings. If you've ever wondered who is the most prosperous player of all time, then you can find out this information in poker all time money list.
However, the top positions of poker legends list implies the players who have managed to earn six-figure sums. Over the years, with the increasing of buy-in levels, the names of leaders are constantly changing.
If you have superficially heard about this rating and want to get acquainted with it in more details (its history, the scoring system, previous leaders etc.), then we offer you to read our article devoted to this topic.
Meanwhile, let's look at the current poker money list (as of March 2021) and find out who enters the top 10 and can be named the best poker players of today.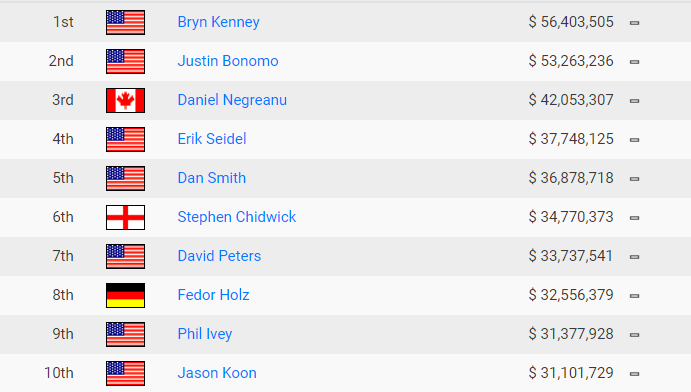 ​
10. Jason Koon
Nickname: JAKoon1985
Jason Koon is one of the most prosperous poker legend of our time. He has $31 101 728 of prize money won at the live tables, as well as many titles from various series, which allows him to occupy the 10th place of the world ranking.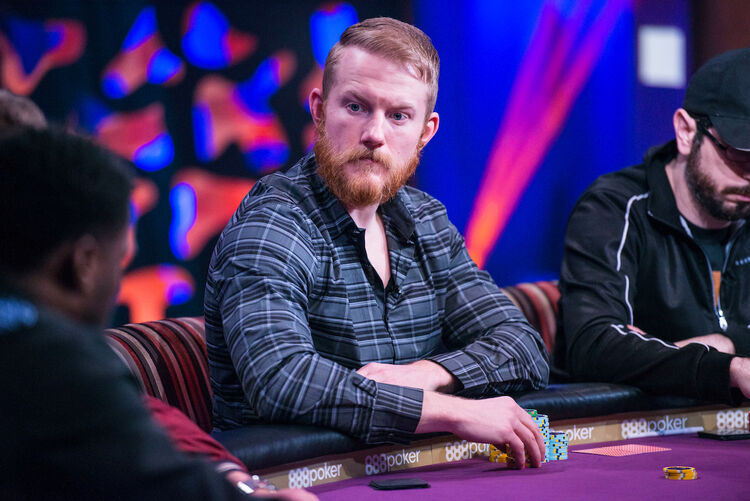 ​
Jason Koon has been playing professionally since 2008. According to his words, poker has turned into a game in which you need to feel your opponent with a scientific precision, compared to the past poker games. Apparently, Jason managed to acquire this skill, as his success made him PartyPoker Ambassador, as well as Ambassador of Triton Poker brand.
His phenomenal playtime spanned from 2017 to 2019. In 2018, he enriched with $3 579 836 in HK $1 000 000 NLH Short Deck Ante Only 1M tournament at the Triton Poker Super High Roller series in Montenegro. Now, this sum is considered his biggest winning in career.
9. Phil Ivey
Nickname: The Phenom
Poker community considers Phil Ivey one of the best players in the world. He has reached great heights and can boast of many titles, including ten WSOP bracelets. Phil Ivey's breakthrough in professional poker took place in 2000 at WSOP, where he won his first WSOP bracelet by beating two poker legends such as Phil Hellmuth and Amarillo Slim.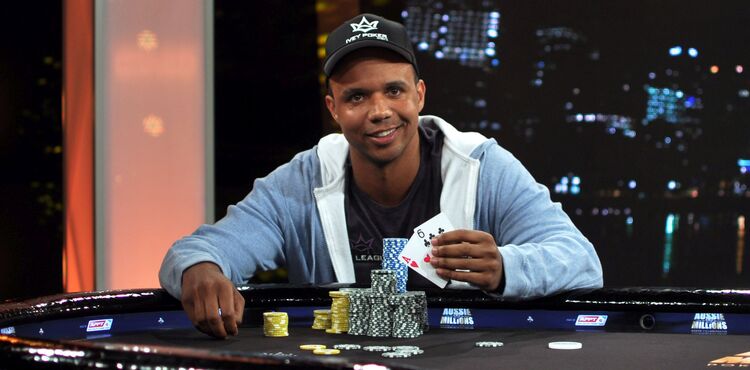 ​
It was a good start of his career. Over the years, he demonstrated excellent results and entered the top 10 best players of the poker all time money list (now, Phil Ivey is ranked ninth).
His total amount of live earnings reached the mark of $31 377 928. As for the best live cash, he enriched with $3 582 753 for the victory in $250 000 NLH Challenge tournament at Aussie Millions Poker Championship in 2014.
8. Fedor Holz
Nickname: CrownUpGuy
Today, Fedor Holz confidently stays afloat in the top ten, by occupying the 8th place with $32 556 377 of live earnings. Fedor won most of this money in 2016. In addition to this impressive sum, he has several million dollars won in online tournaments.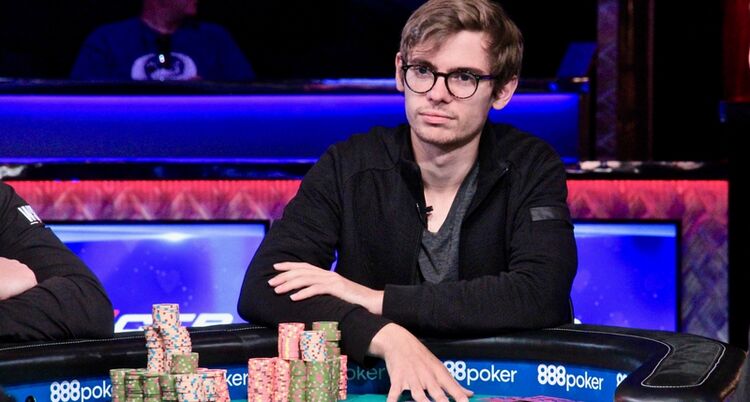 ​
Holz earned his first big prize money ($1 300 000) in 2014 at WCOOP Main Event. After such a resounding victory, poker community started talking about him as a young and talented player. Triumph in the Triton Super High Roller tournament at World Poker Tour National in the Philippines in 2016 brought him even greater fame and recognition of his colleagues. Holz paid $200 000 buy-in and turned it into $3 463 500.
Holz' biggest prize is considered $6 000 000 won at WSOP in $1 000 000 NL Hold'em - The Big One for One Drop tournament in 2018.
Now, Fedor Holz is called a young talent and poker community predicts him a successful career, because he is only 27 years old. Perhaps, his name will soon appear on the first line of the poker legends list.
7. David Peters
Nickname: Silent Assassin
Poker community often calls David Peters a "silent killer". Unlike his many colleagues, David is laconic and rarely gets into the lenses of video cameras.
However, this does not prevent him from being one of the most successful tournament players in the history of poker and occupying the 7th place of the poker money list.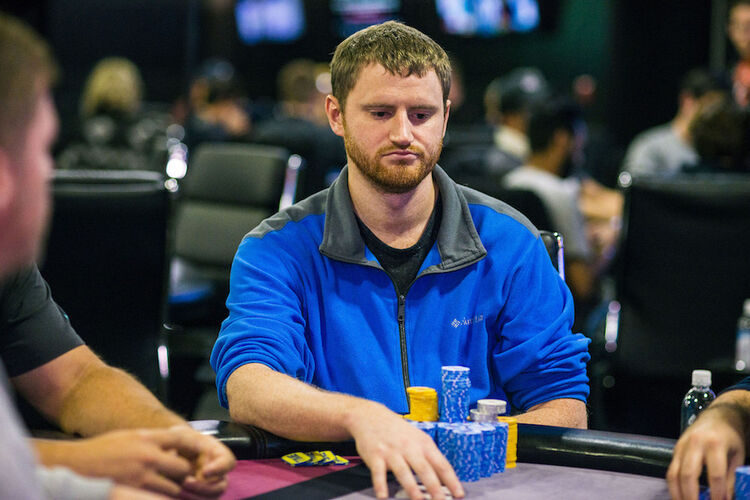 ​
David started his career literally from scratch. Like many others, he became interested in poker after Chris Moneymaker's success at WSOP Main Event in 2003 that provoked a poker boom. Peters decided that he would manage to do the same. He started playing freerolls online and collected $600, which became his first bankroll. The American player learned the intricacies of poker strategy that quickly yielded good results.
In total, he earned $33 737 539 in the live tournaments. His best result is considered $2 699 752 for the 2nd place in No Limit Hold'em Triton Super High Roller Series tournament at WPT in 2016.
6. Stephen Chidwick
Nickname: stevie444
Stephen Chidwick is on the 6th place of the poker money list.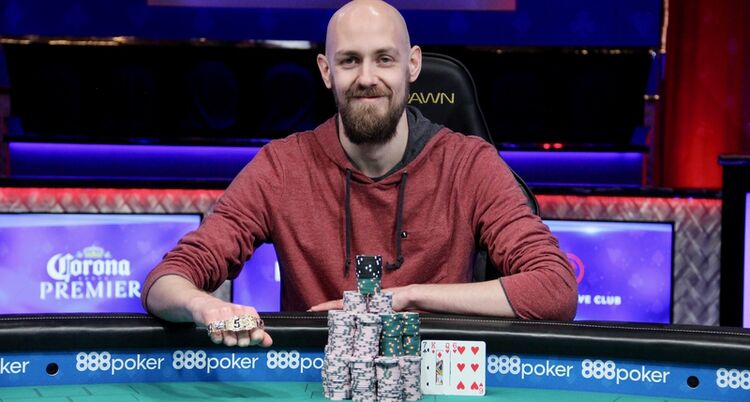 ​
Stephen, by his own admission, is a very passionate person. If he starts working on something, he dives headlong into it and hones the skills in the best possible way. This is not surprising, since his total winnings in the live events have reached the mark of $34 770 374. As for his biggest cash reward, it is worth noting $5 368 947 for the 4th place in £1 050 000 NLH Triton Million for Charity event at Triton Poker Super High Roller Series in London in 2019.
Moreover, Chidwick is an owner of WSOP bracelet. He got it for the victory in $25 000 PLO High Roller 8-Handed tournament at WSOP 2019.
5. Dan Smith
Nickname: Cowboy Dan
Dan Smith's poker achievements are hard to underestimate. $36 878 719 of prize money let him taking the 5th place in the list of the most successful tournament players. His trophies include EPT and WPT champion titles, as well as numerous victories in high roller tournaments.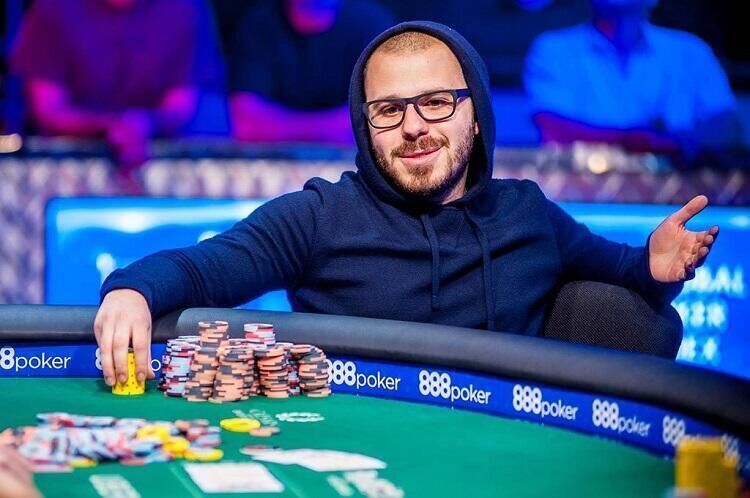 ​
Daniel Negreanu even named him the best player without WSOP bracelet.
The amount of $8 765 628 is considered Smith's biggest winning. He earned it for the 3rd place in £1 050 000 NLH Triton Million for Charity tournament at Triton Poker Super High Roller Series in London in 2019.
By the way, Dan got respect in the poker community not only because of his poker talents, but also due to his charitable work. He has created a foundation that raises millions of dollars annually, and many well-known poker players participate in it.
4. Erik Seidel
Nickname: Sly
The member of Poker Hall of Fame Erik Seidel surpassed the mark of $37 million won in the live poker tournaments (more precisely, he has $37 748 125 in his arsenal) and took the 4th place in all-time money list. Among his successful results, Seidel's best career winning is $2 472 555 for the 1st place in A$250 000 Super High Roller No Limit Hold'em tournament at Aussie Millions Poker Championship in 2011.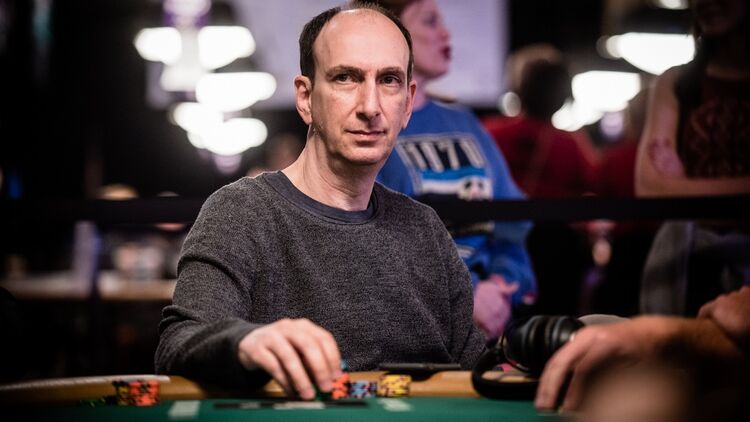 ​
The vast majority of professional poker players finishes poker careers by the age of 50. Erik Seidel is one of the few professionals whose result depends directly on the age. The older poker player is, the better his play and results in poker tournaments.
Throughout his poker career, the member of Poker Hall of Fame has realized everything that any professional player can only dream of. So far, Seidel hasn't achieved only one thing – WSOP bracelet. If he doesn't slow down his pace, he has all chances to become number one in the poker legends list, as well as to win WSOP title.
3. Daniel Negreanu
Nickname: KidPoker
Daniel Negreanu is another poker legend. He can boast of army of fans in the US, Canada and Europe who are always ready to watch his play and celebrate victories, both in the live tournaments and online.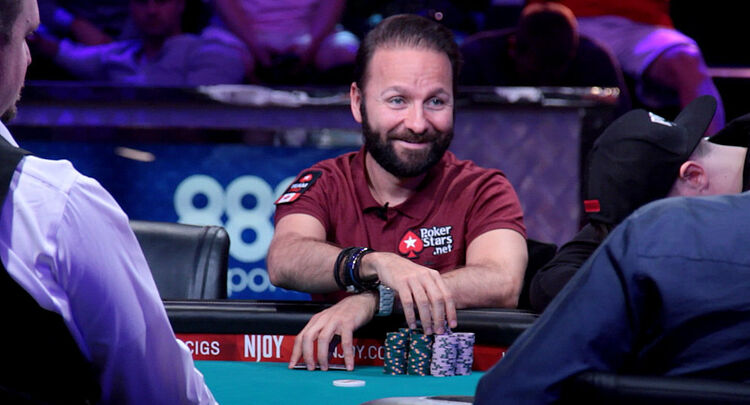 ​
The life of the famous poker pro Daniel Negreanu can be called a succession of big winnings and significant victories. Daniel possesses 6 WSOP bracelets, he became a member of the Poker Hall of Fame and topped the All Time Money List from 2014-2018. However, Negreanu is now in the 3rd place of the list. He earned $42 053 305 in the live events. His biggest cash prize is $8 288 001 won in $1 000 000 NL Hold'em - The Big One for One Drop tournament at WSOP2014.
Negreanu possesses six-figure prize money and confidently stays among the leaders of poker all time money list. Perhaps, he will be able to take the 1st place of given rating again.
2. Justin Bonomo
Nickname: ZeeJustin
Justin Bonomo is really strong competitor with a total prize money of $53 263 234. In 2018, he won 10 titles and earned over $25 million. His best result was a victory at WSOP in $1 000 000 NL Hold'em - The Big One for One Drop tournament in 2018. This triumph brought Bonomo $10 million.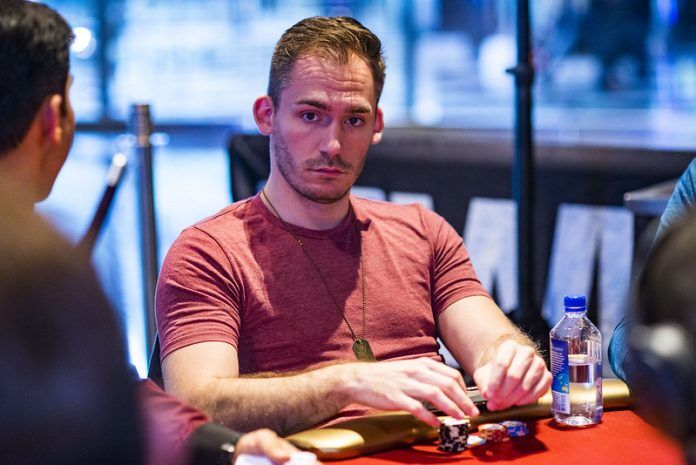 ​
Justin showed his first results in the world of live poker back in 2005. However, despite his achievements at the tables, Bonomo's path to gaining the respect from poker community was difficult. In 2006, he was charged with registering in the same tournaments at PokerStars under multiple accounts. Justin's account was immediately blocked and he lost about $100 000 of winnings. After many formal apologies, he was forgiven and his access to poker rooms was regained. Poker community decided to give him a second chance.
By continuing his dominance in online games and demonstrating incredible success in the live competition, Justin Bonomo has entered the upper echelon of poker talents and now, he is ranked second in the poker priority list.
1. Bryn Kenney
Nickname: Mega Crusher
Bryn Kenny took the 1st place in the list of the most profitable players in the poker history. After incredible success, his career prize money totaled $56 403 501. It seems that the tournament prodigy is not going to stop.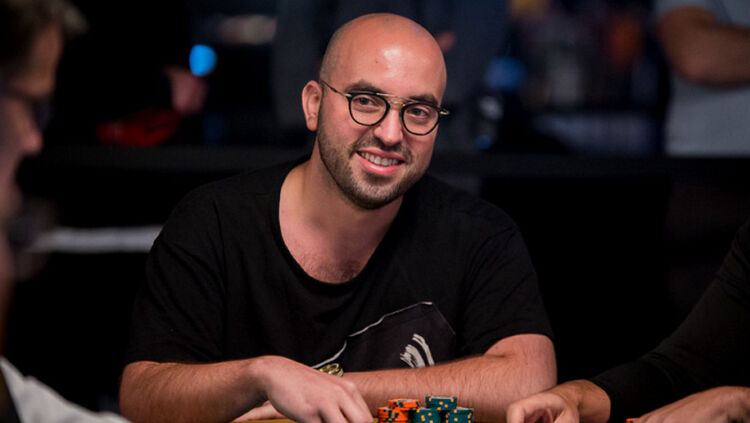 ​
Tremendous amount of $20 563 324 became his biggest prize money for the 2nd place in £1 050 000 NL Hold'em - Triton Million for Charity tournament at Triton Poker Super High Roller Series. He has many six-figure amounts won in the different events, as well as a WSOP bracelet.
In one of the interview, Bryn said that he would exactly be at the top of all time money list. He also added that after taking the lead in this rating, no one would be able to overthrow him.
He firmly established in the first place and fulfilled his promise. Nevertheless, we will see in the future if somebody manage to overthrow him.
Conclusion
We have provided the current poker all time money list with the best poker players in the world. However, this is just the top 10, but if we start talking about all the millionaires who have become rich thanks to poker, we simply wouldn't have enough time.
Despite the fact that list has already been formed, everything may change in the future. Some players will be able to change their positions, depending on success, or maybe we will see the new faces. Each of the fans of poker industry can offer their own versions of the so-called favorites, but the main answer lies in statistics.
FAQ
🏆Who is the best poker player for today?
Brynn Kenney tops the list of all-time money winnings in poker today. Therefore, he can be called the best poker player in the world.
👑Who is the greatest poker player in the world?
There are several players to name. For example, Phil Hellmuth has the most gold WSOP bracelets. You can also name Stu Ungar and Johnny Moss, both of whom have become real poker legends.

💁‍♂️Who is the most popular poker player?
You can name here Daniel Negreanu, he has many subscribers on social networks, and a documentary was made about him.