Dan Cates was accused of poker scam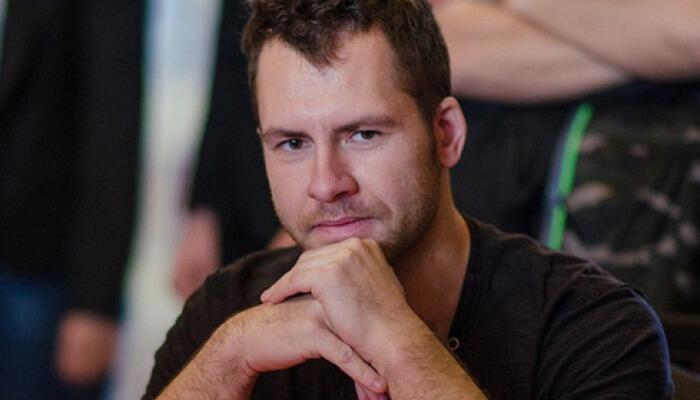 ​
The other day, King of Instagram and fan of parties, Dan Bilzerian, blamed poker professional Dan Cates for being connected to the scandal that Bill Perkins described earlier on his Twitter account. Jungleman responded that Bilzeryan's statements were false and that he couldn't discuss this issue for some legal reasons...
​

King of Instagram has written on his Twitter page that Jungleman used the game account of Sina Taleb to play high stakes (private poker games) in one application called Fun Ocean. He later deleted this message, but the post was «caught» by attentive users:

​
Some time ago, Bill Perkins posted a number of tweets, in which he reported that he had been deceived in the game. The millionaire explained that some super poker professionals were playing under accounts of reach amateurs.
The personality of this pro wasn't revealed, but Perkins referred him to the group of top professionals, and poker community started to «nominate candidates».
Several famous players have already declared that they have nothing to do with this situation. Famous poker player Fedor Holz, as well as David Peters are among them. Besides, Perkins mentioned Partypoker Ambassador Jason Koon in his tweets, stating that he showed integrity and refused the offer to cheat on rich businessmen.
Read also: Vanessa Selbst returns to WPT
The poker community tried to guess and figure out the name, but Bill Perkins decided not to reveal his identity.
Dan Bilzerian claimed that this poker player was Jungleman, and that it was he who played in the aforementioned app, using Sina Taleb account. Cates, in turn, replied that it was impossible, as he «hasn't played with Bilzerian in many years». However, later Dan corrected the post, having replaced «in years» to «ever».
Dan Cates is known as a very successful poker player, but it turned out that he has a «shady past». Around ten years ago, Jungleman was implicated in the scandal related to multi-accounting. This episode was reminded by Vanessa Selbst, as the girl made the following post: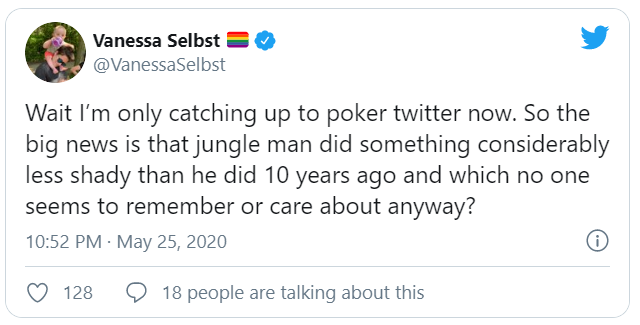 ​
There is still no absolute evidence that it was Cates who deceived rich recreational players in games at high limits, but this situation can significantly damage his reputation.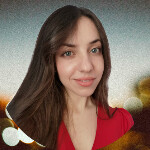 I've been working in the Cardmates team since 2018. Started playing poker the same way most people usually do – socially, with friends and fellow students. I adored those exciting poker nights but never thought my life would be connected with this game, even tangentially.