Daniel Negreanu Reacted Emotionally to a Tough Bad Beat at SHRB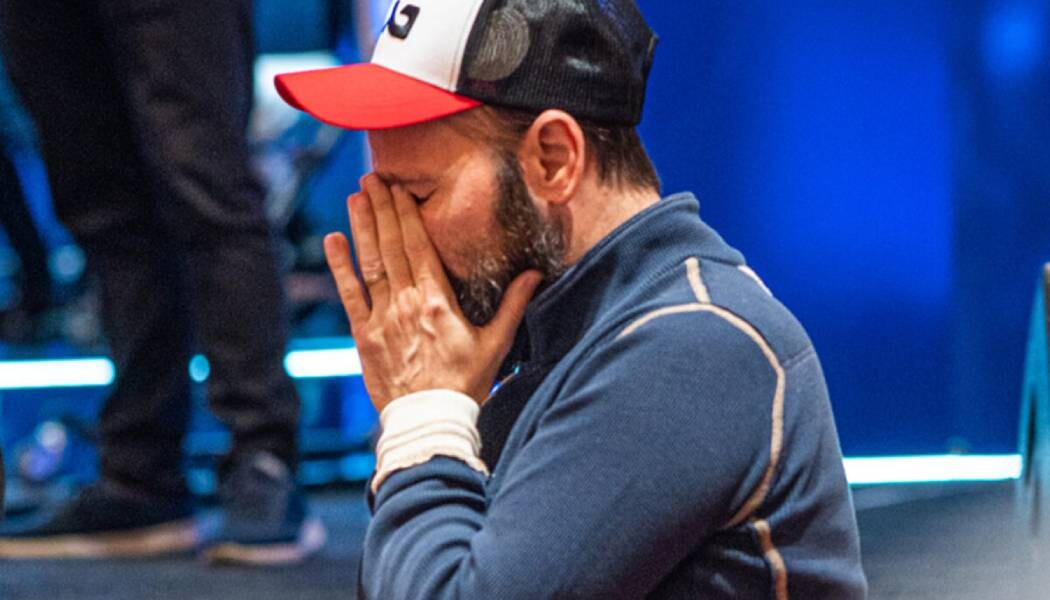 ​
As during the WSOP 2022, Daniel Negreanu once again failed to keep his true emotions under control after a bad beat that cost him several hundred thousand dollars. The event happened at the recent $300,000 Super High Roller Bowl, which was won by Ike Haxton. Negreanu entered the tournament as the last year champion and was determined to defend his title. And in the beginning, everything was going very well for him. He stayed in the top of the leaders and even reached the final stage of the competition, where his last hand took place.

From SB position, Negreanu limped with AQo against Isaac Haxton, who decided to go all-in with A4o (28 BB). Negreanu called and was happy to see that his hand was stronger. But what he was not happy to see was the four that appeared on the board. Negreanu was eliminated from the tournament without even getting into the ITM zone and losing $300,000 buy-in amount.
At the exit, Daniel was met by journalist Natalie Bode for a short interview with the player. Negreanu was traditionally polite and complained about the bad beat, but when asked who he thought would now win the tournament and who he would be rooting for, Negreanu didn't hold back his emotions:
«Oh what the h*ll do I care? I'm out so I don't really here anymore!» 😐

Later, Daniel elaborated on Twitter:
Pro tip for @PokerGO directors in the booth:

In a bust out interview, the player who busted, in that moment, gives precisely zero f%*%s who is going to win the tournament

It's a great question if the goal is to absolutely tilt the player haha@BuffaloHanks you have footage?

— Daniel Negreanu (@RealKidPoker) September 30, 2023
Faraz Jaka noted that even more ridiculous questions are asked to the winners about how they won – because everyone knows that they just had a good run.
And Melissa Burr added an alternative question that may cause even a more scandalous interview: "Who do you think is LEAST likely to win?".

This is not the first time that Daniel Negreanu has been overcome by emotions after being eliminated from the tournament. During one of the WPT tournaments, he lost after going all-in with a set of deuces against a pair of kings. The king came out on the river and Daniel's reaction was as follows:

And during the WSOP of 2022 Negreanu also caught a bad beat in the $250,000 tournament, after which he reacted violently by throwing his camera stick, which he used to film his vlog, against the wall: