Daniel Negreanu's Twitch was banned
​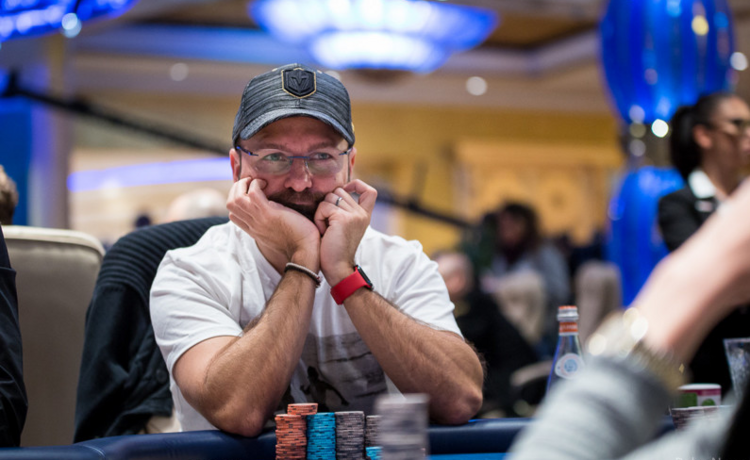 Daniel Negreanu is considered one of the most famous poker players of our time. He represented PokerStars for many years. However, since 2019 he became GGPoker Ambassador. In addition, Daniel is known to many as "a nice and funny guy with whom it is pleasant to play at the same table." In general, Negreanu's reputation is quite positive, apart from a couple of incidents when he defended PokerStars' unpopular innovations. Therefore, few expected that such a "personable guy" like Daniel would be banned on Twitch for insults and offensive language. However, this happen...
The given incident occurred on Friday (24 July) when Negreanu was streaming his 8-max No-Limit Hold'em game for $24 at WSOP event. One of the users wrote in online chat several hard-hitting and offensive things addressed to Daniel's wife Amanda. After that, the player started using foul language in a live broadcast, which became the reason of his ban.
Another meltdown from Negreanu. Threats of physical and sexual violence to someone in the @Twitch chat. pic.twitter.com/ZZGWUs1xNe

— 🃏David K Lappin🃏 (@dklappin) July 25, 2020
This video quickly spread across the network, which led to the ban of popular account on Twitch. The community reaction to the behavior of poker pro was various. Someone stated that Negreanu went mad and such behavior was unacceptable for ambassador, and someone supported him.
Daniel's wife Amanda supported Negreanu: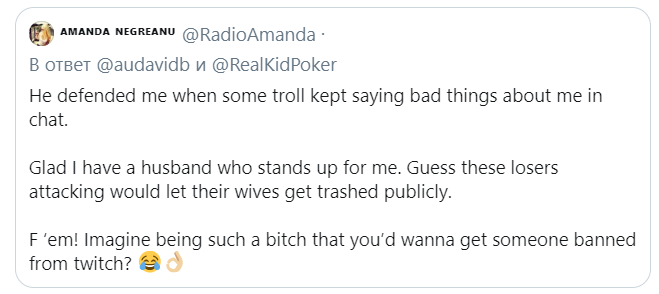 Read also: Pat Lyons: from blacklist to a WSOP bracelet
Daniel himself doesn't seem to be regretting what happened. First, he wrote a post and stated that he didn't consider it necessary to apologize for his words: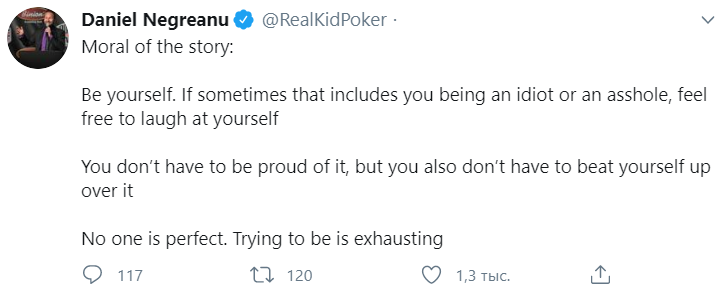 ​
Then, during another stream on Periscope and YouTube, he was knocked out from the tournament in the first hand and put on a show. The poker player dressed in a suit and read a sarcastic "apology" from a piece of paper.
2020 WSOP ONLINE EVENT #27 https://t.co/Ii5BaGM6ox

— Daniel Negreanu (@RealKidPoker) July 28, 2020
After that, Negreanu demonstratively ripped his shirt, by saying that the official part finished, and continued to stream in a T-shirt.
Despite the fact that poker player has no intention of regretting and apologizing for his words, Negreanu's account on Twitch is likely to be unblocked, because this is a single incident, and the player's broadcasts collect tens of thousands of views. However, even if this doesn't happen, the player can always stream on other platforms, which he actually does. Now, the player's broadcasts take place on YouTube and Periscope.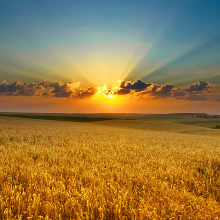 Cardmates journalist, news editor and translator since 2016. Specialization: poker news and review of events.