Deep into the GGPoker fields!!
New day, new way to nice results! This is my rool when i don't work the next day :))
I've made a huge mistake and cash in this mtt on 5h loosing with 88 vs Q9 on flop 952. I choosen to check-raise in this flop, and the chipleader maniac reraised-shove me. Turn and river were two Jacks, without any improvements. In this way i lost on 5th with the second stack from table....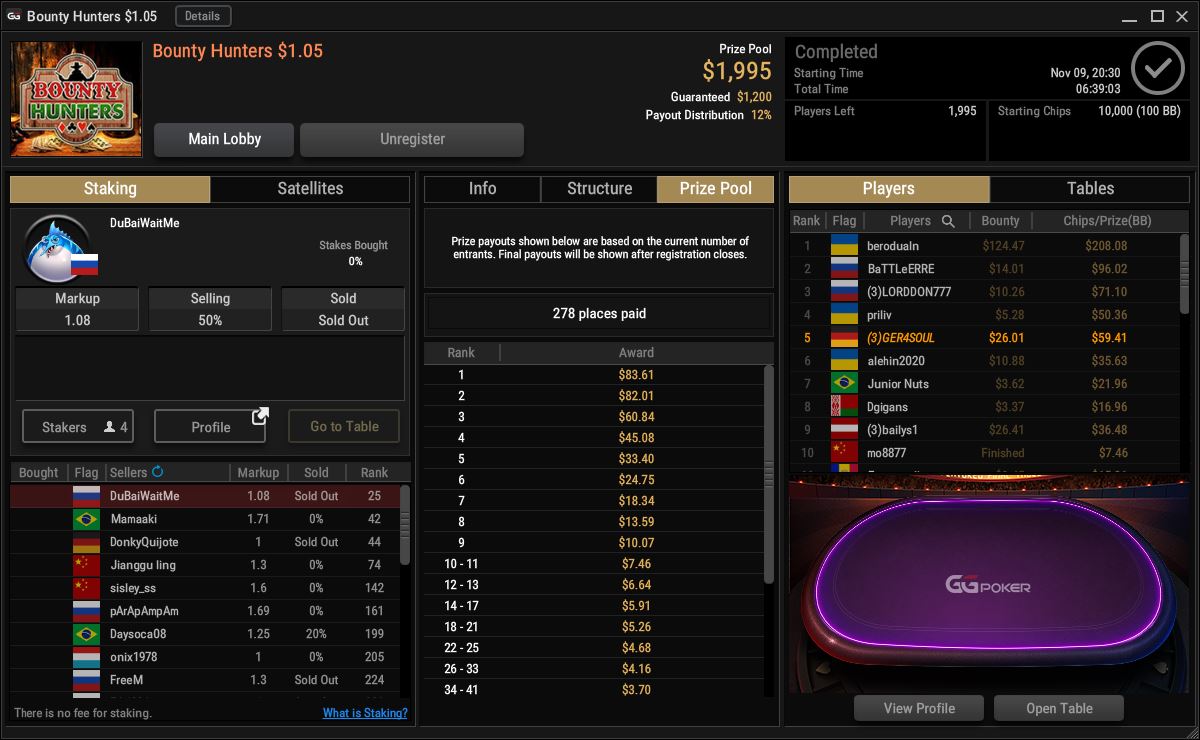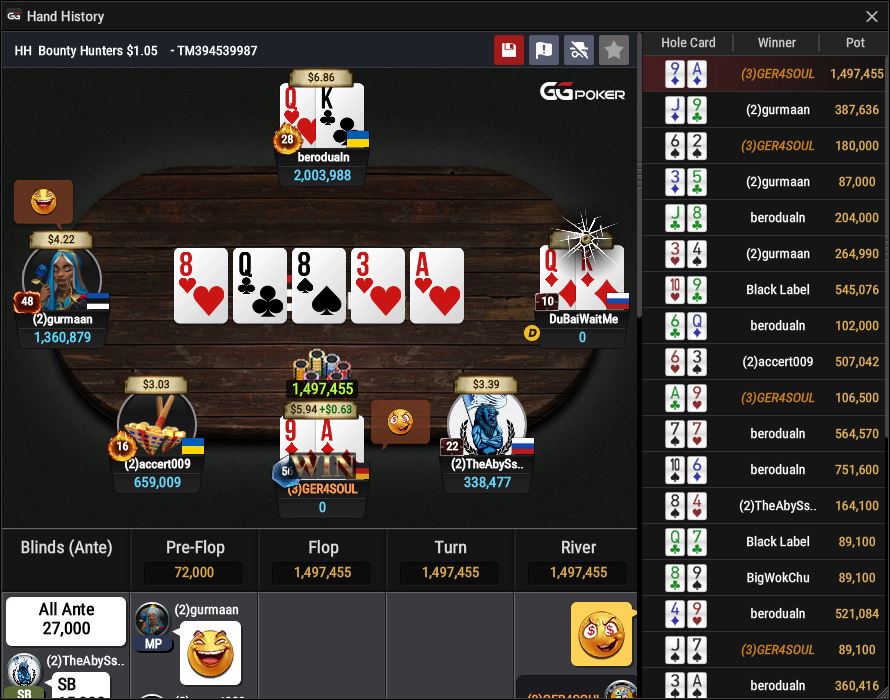 This was the best hand from last 16th players.
After that i tried some cash tables, with not the best succes! :)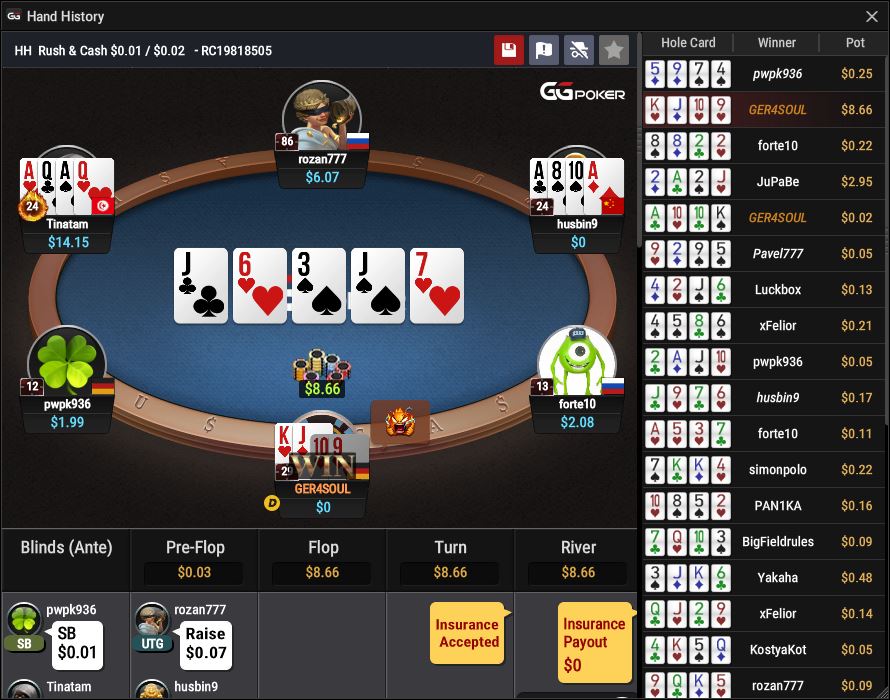 I've stacked few players, but we are still in graphics! :)
GL at the tables !

Overall rating of this post: