Donald Trump's former casino is demolished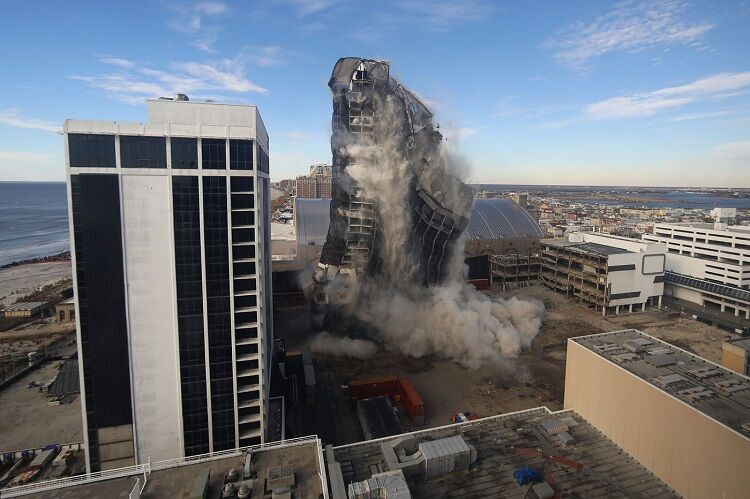 In Atlantic City, the Trump Plaza skyscraper, which formerly housed a casino, was razed to the ground the other day. The building was built back in 1983 and immediately became a venue for boxing matches, concerts, and major events.
Hollywood films were often shot in the building. It should be also mentioned that Mick Jagger and Madonna were frequent visitors to the Trump Plaza Hotel. Former US President Donald Trump sold all of his properties in 2009, but still earned income from the use of his last name in the name of the skyscraper.
Read also: Donald Trump pardoned one of the most famous Las Vegas players
In 2014, the hotel, just like the casino, was closed. The 39-storey building started to collapse and reached a critical condition, therefore the city authorities ordered the demolition of the skyscraper.
Initially, the demolition was planned to be carried out on December 31st but was postponed to February 2021. They did it with a targeted explosion with the help of dynamite (3 000 explosive devices), so the destruction took only a few seconds.
​