Don't miss the main event in November "How Can I Get an Entry-Level Job Despite the Low Level?"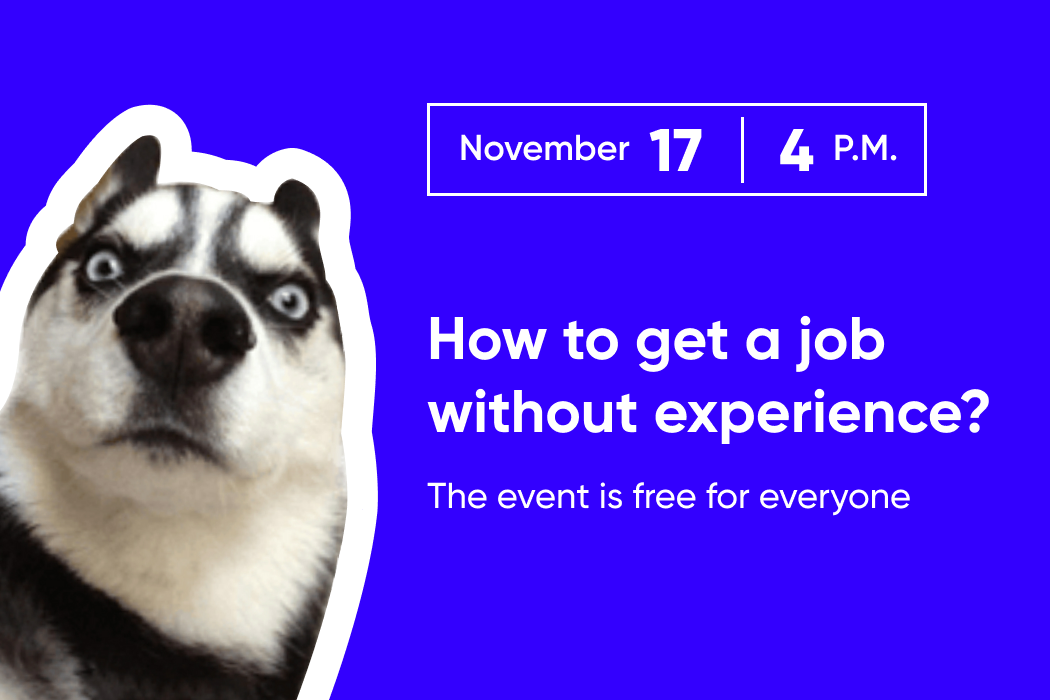 ​
Register for the event, which will be held in English.
"We are looking for an employee, experience in the field is a must!" — this is roughly how we can describe most of the vacancies that job seekers find on the labor market. And this is the main headache of people who are just taking the first steps in their careers.
Indeed, how can a beginner or, say, a junior in IT expect a well-paid position if more or less interesting vacancies require experienced people? The fear that a good job is available only with solid work experience is nothing more than another stereotype that we are all used to.
That's why LC Work invites you to a free event where experienced speakers will share their own job search experience and give effective life hacks:
How to write a resume that will impress an employer.
What should you avoid in an interview?
What skills must be pumped in to be in demand in the labor market?
How to pave the way for a junior to a successful career in IT.
But there are many other things that job seekers are worried about. In addition, you will be able to personally ask questions to the speakers.
Event information from LC Work
When: November 17 at 4:00 p.m. SET.
Language of the event: English.
How to get there: register using the link and wait for the letter to your e-mail.
Briefly about our speakers
We invited real specialists from the field of recruiting, IT, iGaming industry. These are people who know everything about the labor market and job search features and are ready to share them with you.
Taras Shurubor
COO (chief operating officer) at Spribe. He has been working in the field of IT for more than 20 years, of which more than 10 years have been in managerial positions. Taras perfectly understands all the intricacies of the field of information technologies and iGaming and has been working with staff for many years.
Ulyana Kalyuzhna
Global Recruiting Manager at The Luck Factory. This girl is a true professional in recruiting, especially in the field of affiliate marketing, and IT. Ulyana works with candidates all over Europe, she recruits personnel in 4 branches of the company.
Alina Bystrova
The founder and head of the iHuman company, emphasizes that the main value is people. Alina has been recruiting for 12+ years and has experience working with several European countries and the USA. Her experience will help you understand how to conduct successful interviews.
Artem Petrov
Co-founder and CFO of Hygge Software. A person who knows exactly what the path from a simple freelancer and junior developer to a managerial position looks like. The speaker will tell you how to present yourself correctly and how to understand feedback from a recruiter.
Don't limit your potential with stereotypes and fears about work experience. Register for the event and draw your lucky ticket to the career!
You gave this material a grade 5 from 5: