Doug Polk explains why he challenged KidPoker
Recently, the poker community was shocked by the news that Doug Polk would play a heads-up match against Daniel Negreanu. The players have long had adversarial relationships, and it seems that they decided to manage the conflict or, most likely, measure their strength in this way.
Douglas even published a video on his Youtube channel telling his fans how he came up with an idea to defy KidPoker, who, by the way, accepted the challenge, and what the trigger was.
Polk understands that his poker skills aren't as sharp as before since he has quit playing poker, and even stopped realizing poker content earlier this year, but the guy still believes that he can overcome Daniel Negreanu. Watch the full video to know everything in detail:
​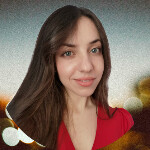 I've been working in the Cardmates team since 2018. Started playing poker the same way most people usually do – socially, with friends and fellow students. I adored those exciting poker nights but never thought my life would be connected with this game, even tangentially.