Downswing recovery
Good day Cardmates,
I am still experiencing bad beats more, than normal - playing cash, mostly Zoom version, because regular cash is too boring for me. Tournaments, though, are my favorite, especially multi table once. Last session was first for a long two weeks break. Can't say, that I am not satisfied with my game, I am, but still missing some skill. Especialy with 3-bets. I play tight agressive style and even though I know my 3 bet range for every spot, some times I just don't feel like making a bet at spots I should. It's maybe because I am not confident enough or the players at my stakes don't really care and call 3 bets with hands, that in my head are not supposed to even raise first in...
Below are results and a lucky four of a kind with Aces.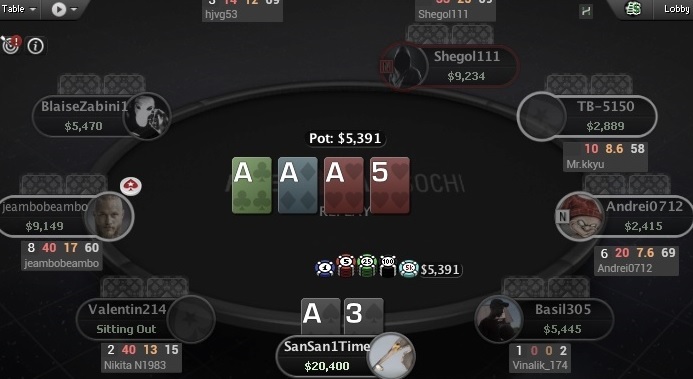 Thanks for your attention, wish you luck and four of a kind from flop, that will get payed off.
Overall rating of this post: