Doyle Brunson beats cancer for the 4th time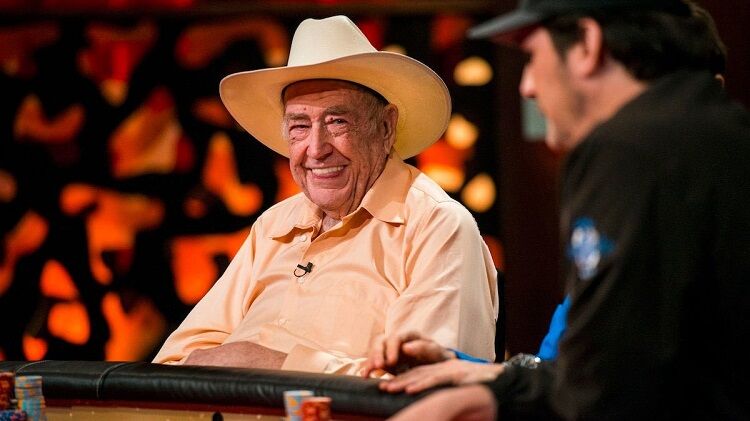 ​
Doyle Brunson is by far a true poker legend. Doyle Brunson is a true poker legend. It's hard to name a more known person in the poker community than Doyle "Texas Dolly" Brunson.
There are a lot of prestigious poker titles on Doyle Brunson's record as well as the title of the most influential person in the poker world in the entire history of the game. Doyle has won 10 WSOP bracelets; he is one of the few to win the WSOP Main Event more than once (in 1976 and in 1977).
Doyle is a winner not only in poker but also in life. The thing is, Brunson has been fighting such a terrible disease as cancer for many years. 60 years ago, Doyle and his wife Louise were expecting their first child, but doctors marred the future joy of having a baby with one of the worst diagnoses people can get.
Read also: Douglas Polk challenged Doyle Brunson and Bill Perkins to heads-up duel
The doctors decided to operate on Brunson but gave no guarantees that it would be successful. After the surgery, Brunson went into complete remission and was able to resume his poker career; a few years later, he became one of the best poker players in the world.
Doyle Brunson believed that he could defeat the disease so he continued his struggle for life, which ran over for decades. In 2016, the player was operated on for the third time, and the other day, he underwent fourth surgery. Doyle beat cancer for the fourth time.
Doyle wrote the corresponding post on his Twitter page: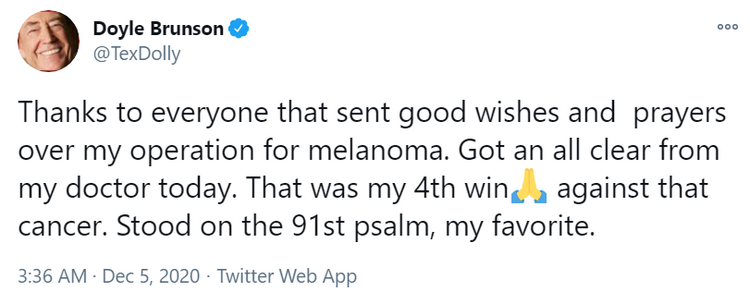 ​
Great news from the poker legend who continues to play poker even at the age of 87. We hope that Doyle will appear in the well-known "Legends Room" in Bellagio soon and play at the poker table with other poker legends.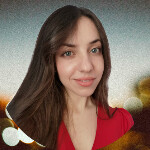 I've been working in the Cardmates team since 2018. Started playing poker the same way most people usually do – socially, with friends and fellow students. I adored those exciting poker nights but never thought my life would be connected with this game, even tangentially.