Doyle Brunson changed his playstyle thanks to Negreanu
​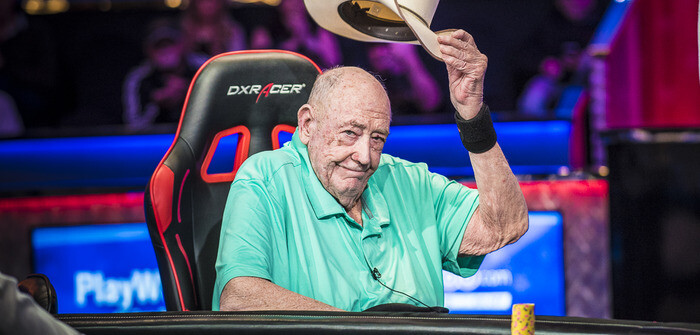 The famous American poker legend and Poker Hall of Fame member Doyle Brunson often shares his opinion concerning the games or players on his Twitter page.
He often notes the achievements of well-known poker players, as well as their play at the poker table. This time, Doyle told that the play of another legendary poker pro Daniel Negreanu forced him to rethink his own playstyle.
Doyle wrote about the effectiveness of "small ball" in NL Hold'em used by Negreanu in his tournament poker:
Read also: Doyle Brunson plans to play at WSOP 2021
Small Ball Poker is a term applied to the playstyle in the tournament poker. It means that you enter the game with almost any hand and make minimum bets in the early stages of tournaments. Thus, you get opportunity to build a good stack and gain an advantage in the early stage of tournament. At the same time, you don't take a big risk, since the bet sizes are small. However, you won't be able to play "small ball" strategy if the ratios between stacks of players at the table are disproportional.
Negreanu achieved considerable results due to this playstyle. It is therefore not surprising that other famous players have decided to change their approach to the game.