Early morning Poker session
Against weak tight players like these, making the odd semi bluff can really generate a good profit, especially if the opposition fold too quickly. I did this during this morning's early morning Poker session with AK unsuited from mid position, re raising an initial bet from my right, and got two callers. Better still the board was paired (886) so I could represent a big pair like AA or KK on the flop and both players folded to my continuation bet to give me a nice pot.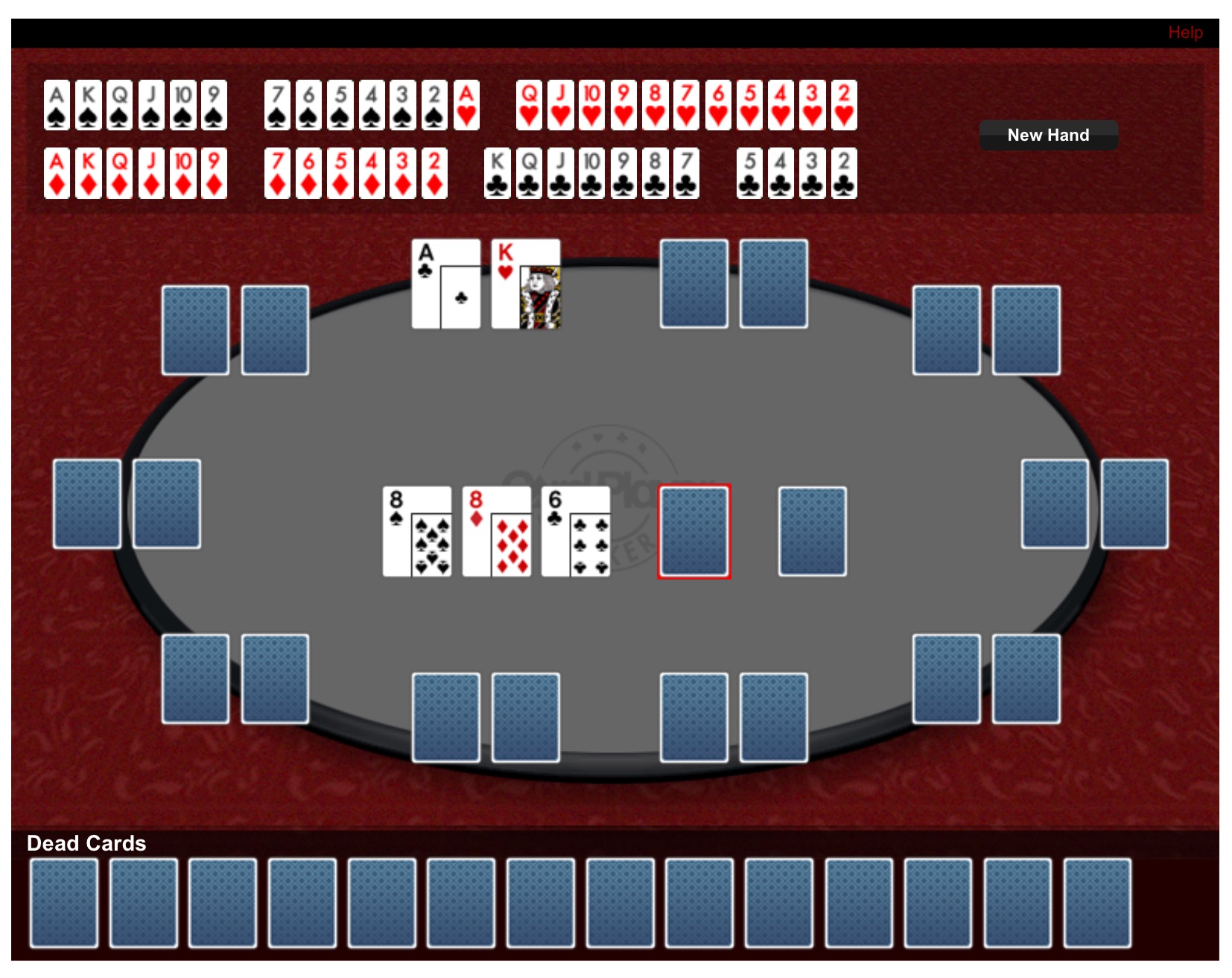 The rest of this morning's session went according to plan and I mainly just grinded it out by winning small pots with strong holdings to generate a total profit of $20 in one hour of play on two tables ($10 buy in max 9 players). Really to do well at this level this is all I need to do...nothing trickier!!



Finally a bit of good fortune!
My bankroll got boosted the other day with a fortunate win on one football bet as you can see and it makes a world of difference to be playing with a doubled up stack of money. It makes you confident, more relaxed and overall play better poker when you know you have something in reserve. It's always when you have a small bankroll that you are more likely to make silly or bad decisions and lose most if not all of it! Bankroll I've realised is such a key. Anyway the following bet has really helped in giving me an overall gambling profit this month. Still a few day to go as well..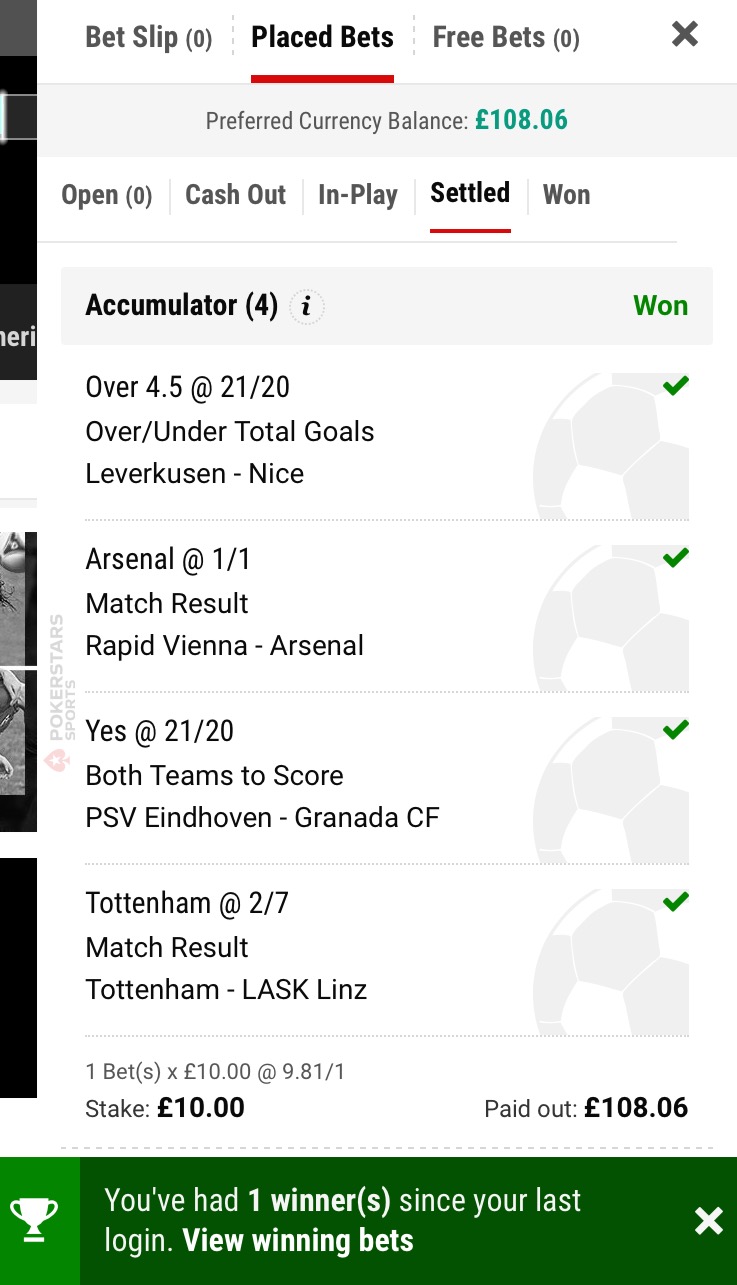 This is is a short-ish post today, but there is a reason for that; I'm focusing on putting in some hours to play poker today and watch some Premier League matches. It's been a busy week, but not gambling related.
Thanks for reading. Also thanks to fellow cardmates' blogger Vetal who inspired me to put this football bet on after reading some of his posts on football bets, so this win is dedicated to him. Good luck all!
Overall rating of this post:

I have been playing poker for about 15 years. I play online currently and I've played poker in casinos, card rooms, local games and with friends. I play NL hold'em tournaments and cash games and can also play Pot Limit Omaha, a game I also love.