ESPORTS+NBA BETTING TIPS/ Worst Day
Hello everybody;)
First, I want to say thank you for the support under the last post, you are the best)

But unfortunately, all good things come to an end, like my winstreak.
Results
Last day in betting was the worst of the year, it all started with esports, where we lacked several rounds to win both predictions:

And it continued with an offensive defeat in the NBA, Brooklyn show up a nice performance, but if the Nets had scored 2 more points, we would have won

As a result, it turned out that all 3 predictions did not work.
Case vs Vexed: Case win ❌
Gambit vs Sinners: Handicap Sinners (+1.5) ❌
Orlando Magics vs Brooklyn Nets: Handicap Brooklyn Nets (-8.5) ❌
Statistics
Bets: 15
Wins: 8
Loses: 7
Average odds: 2.1
Bankroll change: +3%

Nothing terrible happened, we are all in the black, and today we will try to finish the day without loses.
Predictions for 18.01
Today I spent more time analyzing the match than usual, but I will write as short as always.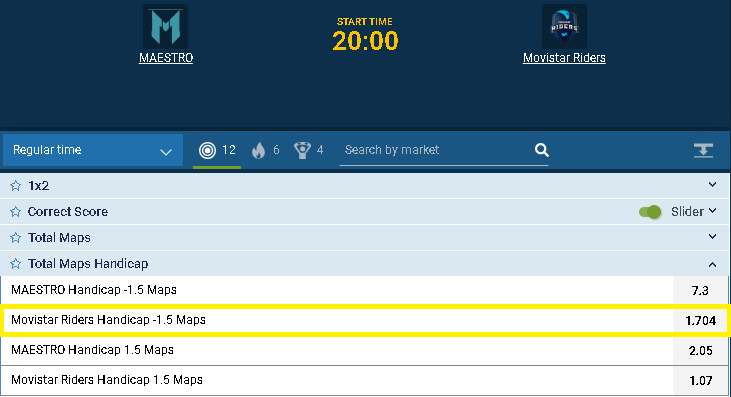 In the first match, everything is obvious to me. These teams are of completely different levels, both in team and individual play.
Movistar Riders impose a fight on strong teams, and Maestro lose to everyone, even non-names.
I propose to bet on favorites with a score of 2-0.
Prediction: Movistar Riders win with Handicap (-1.5)
Koef: 1.7
Bet size: med

In the second match, everything is much more interesting, I analyzed it for a very long time, and came to the conclusion that Sangal are in better shape than their rivals, and they are very hungry for victories, they have something to prove. LDLC show statistics a little worse.
I think Sangal will win, and we will bet on that.
Prediction: Sangal win
Koef: 2
Bet size: low

NBA

Memphis has surpassed all expectations, at least as recently as that. The club is doing great defensively, which is one of the reasons for its success, however, ahead of the match against an opponent who professes fast and attacking basketball.
Phoenix wants to regain its place in the leading three of the West, and for this you need to at least beat the Grizzlies. There are no serious problems in the squad, the team is motivated more than ever after the defeat to Washington, so all that remains is to prove themselves, which is what I hope for.
My prediction is that the Phoenix Suns will win.
Prediction: Phoenix Suns win
Koef: 1.63
Bet size: med
That's all, I wish you luck.
See you tomorrow;)
Overall rating of this post: