Expected Value: 05.01.2021
Hello friends!
The first game day has come. It turned out to be quite difficult. The first session was easy, there were a minimum of difficult decisions, good cards were dealt and the opponents gave just as well. First session schedule:

Opened a rather expensive bluff from a weak opponent, thought for a long time and was right: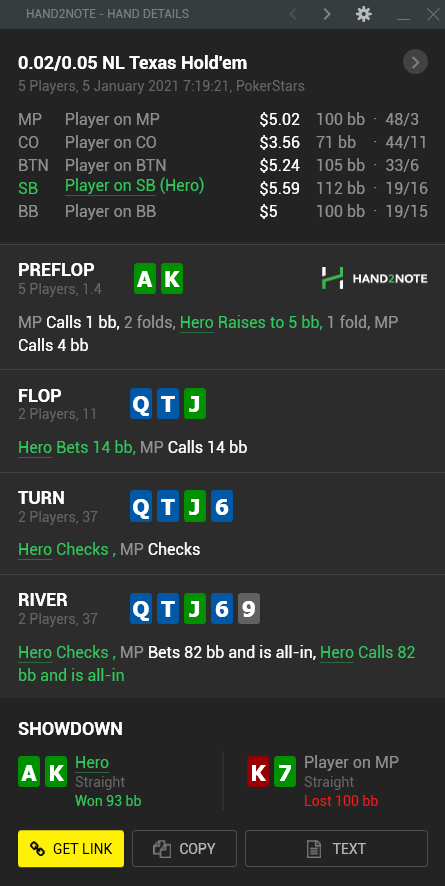 During the second session, there was an unexpected server restart for me. Perhaps he saved me from complete failure))
The session was a failure, but I made no mistakes. I played my A game. Schedule for the second session:

Overall result: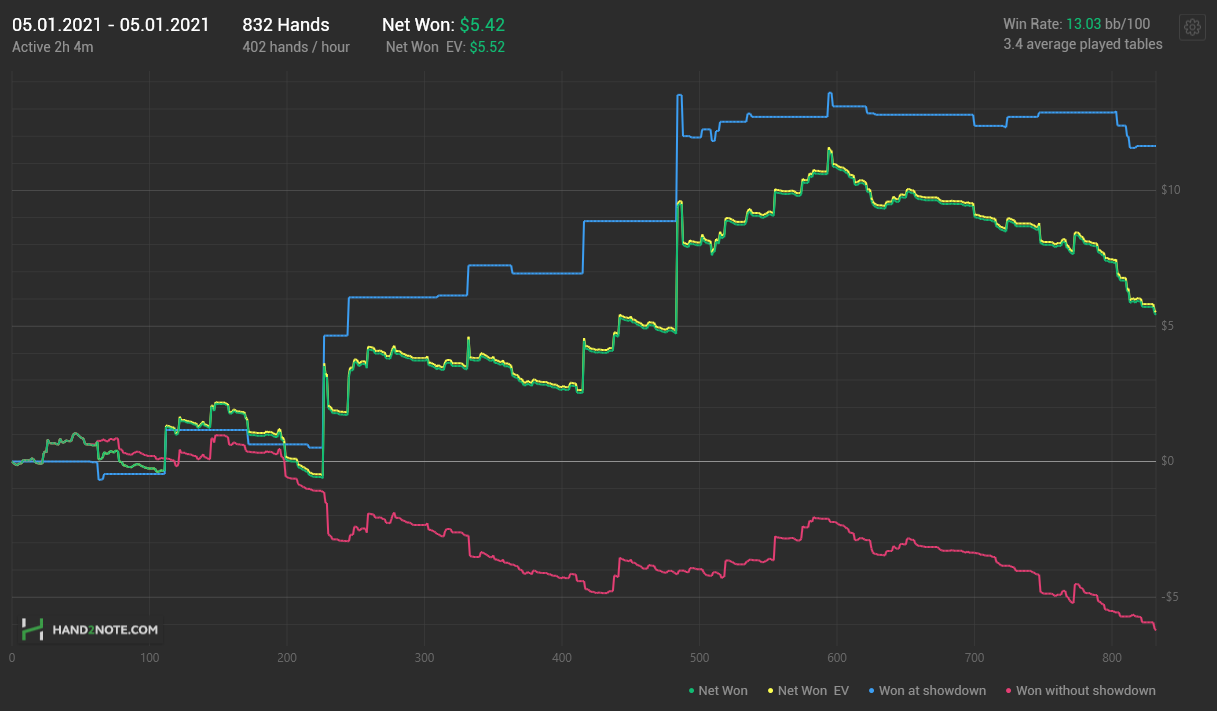 Thank you for your attention, that's all for me...

Overall rating of this post: