Expected Value: 07.01.2021
Hello friends!
First of all, I want to wish everyone a Merry Christmas. I think this is one of the most important holidays.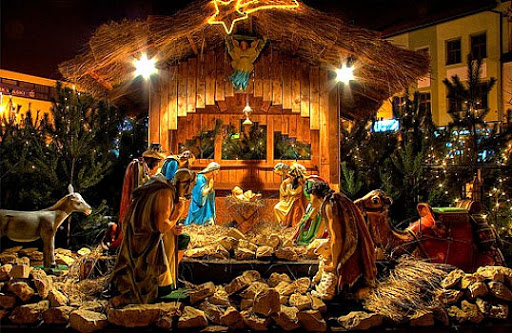 Now let's get back to poker. He is also very important to me. Today I played two sessions and here are the results of the first:

There was one very nasty hand against fish, see for yourself: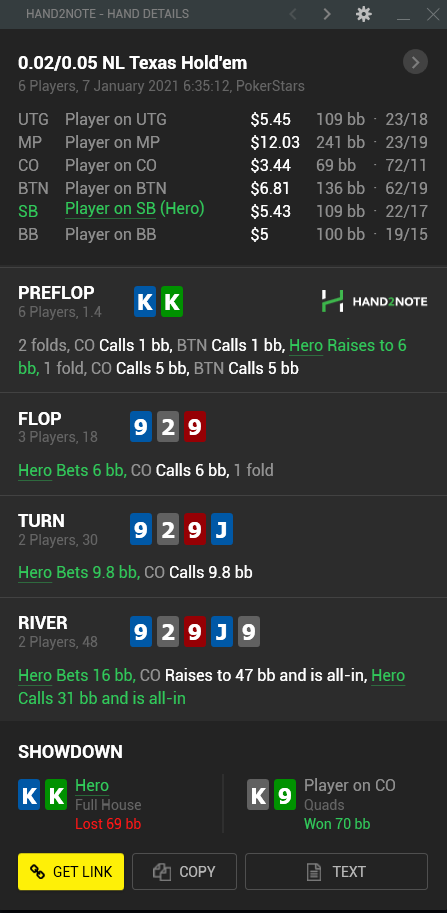 After this distribution there was a very unpleasant feeling, but I held on. I took a break and ended the second session with the following result:

Interestingly, all the pots I won were less than 50 BB. But I still managed to win something and bring the day to a plus.
Overall result: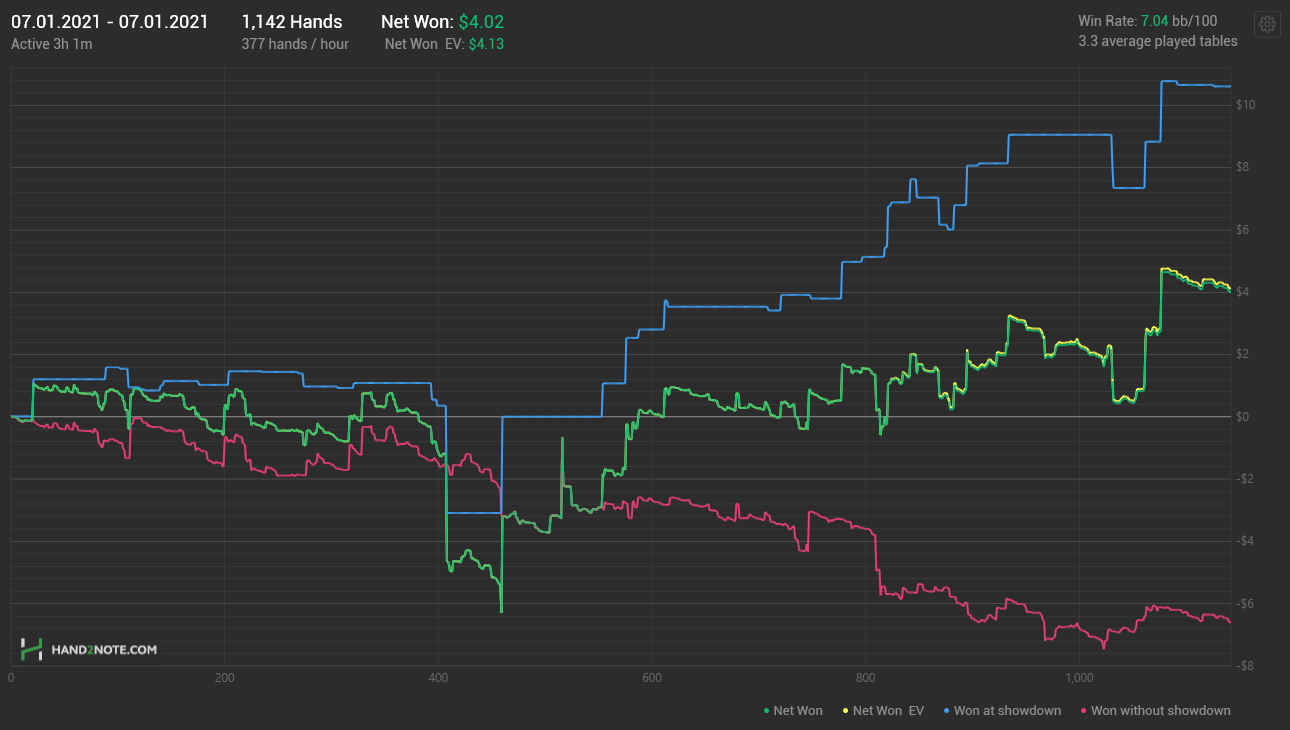 Thank you for your attention, that's all for me...

Overall rating of this post: