Expected Value: 09.01.2021
Hello friends!
Today was a productive day. I got up early in the morning and went to train. I did a great workout in the gym and then showed good results at the poker tables.
Played my standard two sessions, the result of the first session:

I'm out of luck with KK, can I just fold them preflop?))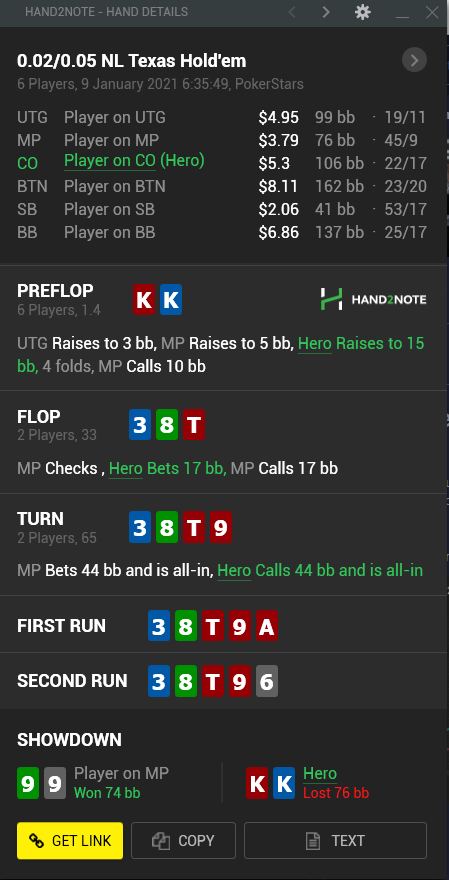 In the second session, I played worse, but still brought it to a plus:

There was such an interesting hand against the fish and an aggressive weak reg:
It's good that I returned at least part of the insurance.
The overall result for today looks like this: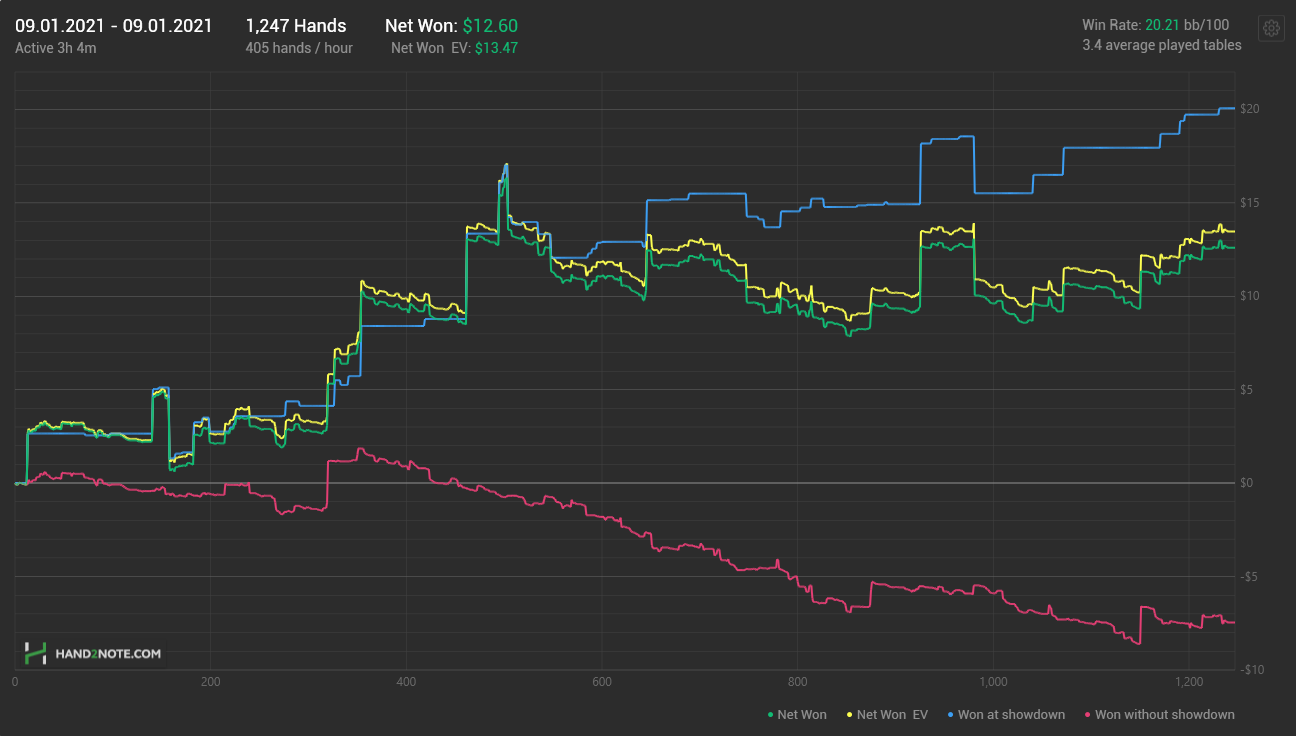 20bb /100 excellent))

Thank you for your attention, that's all for me...

Overall rating of this post: