Expected Value: 11.01.2021
Hello friends!
Today was a very difficult day in terms of the game. For good reason, I shouldn't have sat down at the tables at all, since I got very drunk yesterday. But I could not resist and sat down to play.
At first everything seemed fine, but the concentration was very low, made more and more mistakes, which led to tilt. And the game slipped into rash aggression and big losing pots.
The result of today's madness: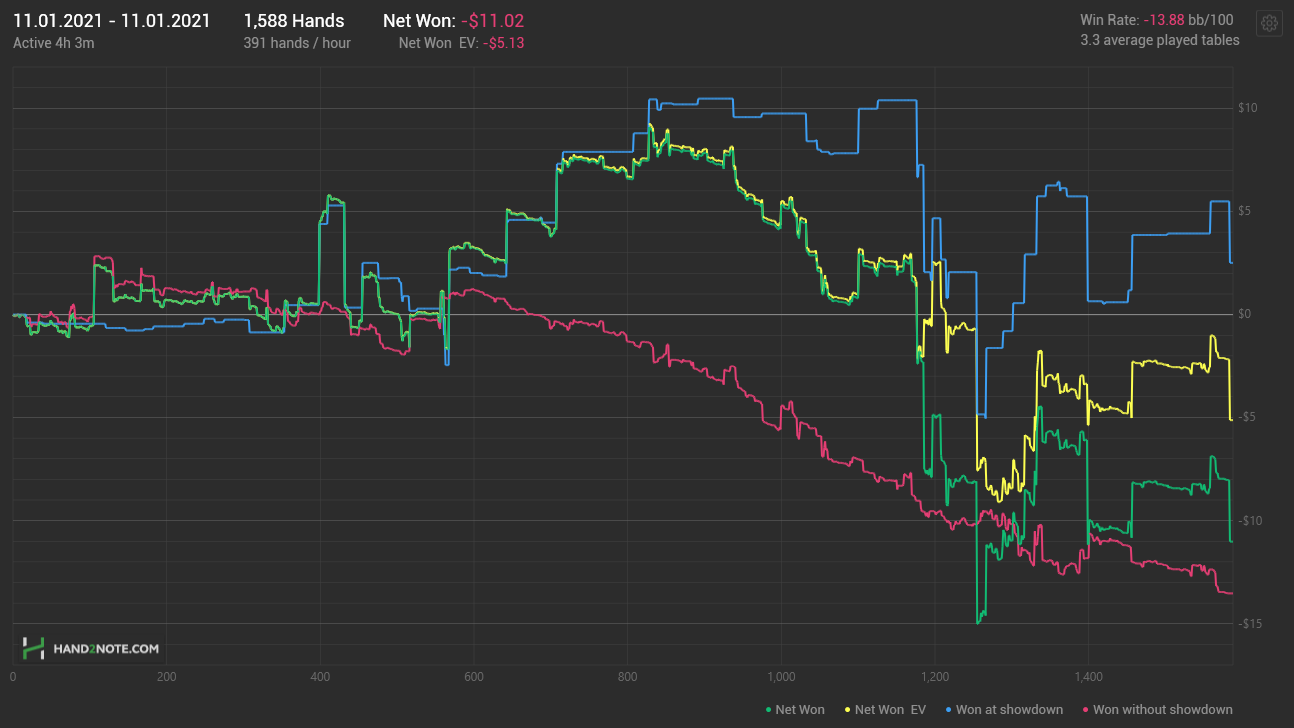 In addition to all of the above, I decided to play longer and thanks to this decision I was bugging more. First disgusting day this year..

Thank you for your attention, that's all for me...

Overall rating of this post: