Expected Value: 13.01.2021
Hello friends!
It was a great day today. I played two sessions and brought both to a plus, the results of the first session:

An interesting situation has developed, I did not expect to see such a hand from an opponent: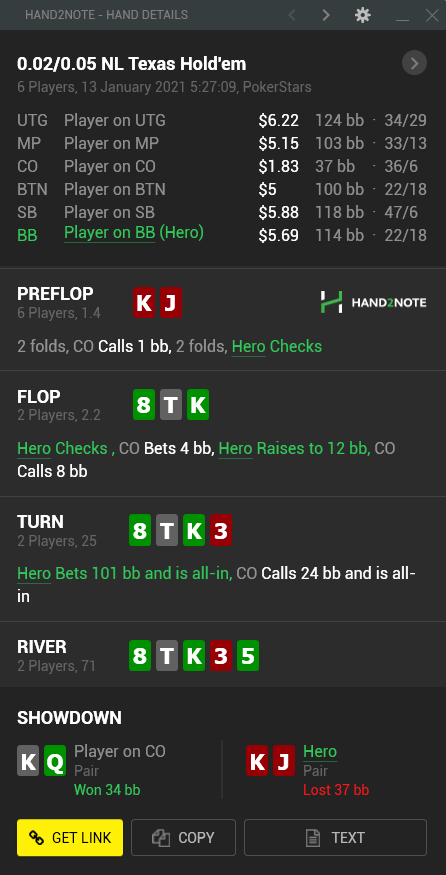 It's good that I lost a little. So to speak, I invested in the future)))
Results of the second session:

The second session was shorter than the first. And the main reason for this is the server restart. Recently, this has become more frequent and my daytime game suffers. Hopefully this leads to an improvement.
Overall result for the day: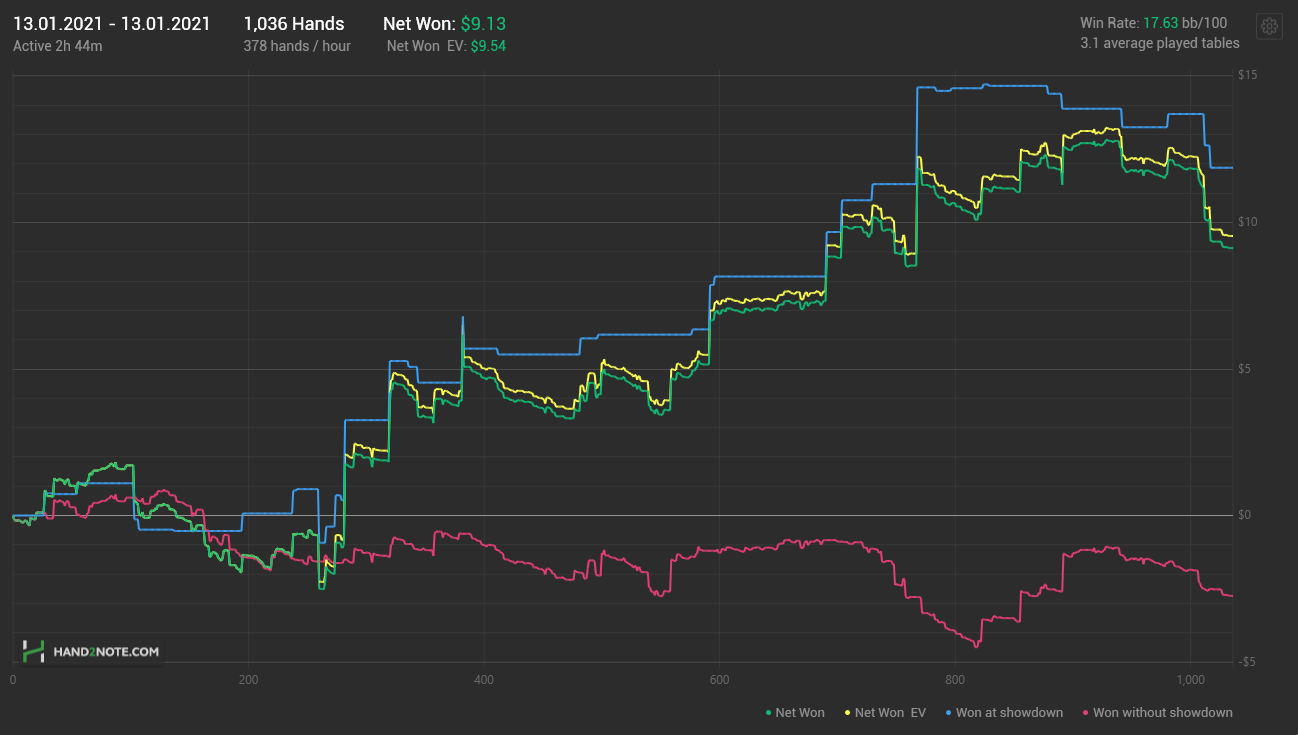 Thank you for your attention, that's all for me...

Read also
Expected Value: 11.01.2021
Hello friends!Today was a very difficult day in terms of the game. For good reason, I shouldn't have sat down at the tables at all, since I got very drunk yesterday. But I could no...