Expected Value: 14.01.2021
Hello friends!
Today has been a very difficult day. As you can imagine, the game was like this: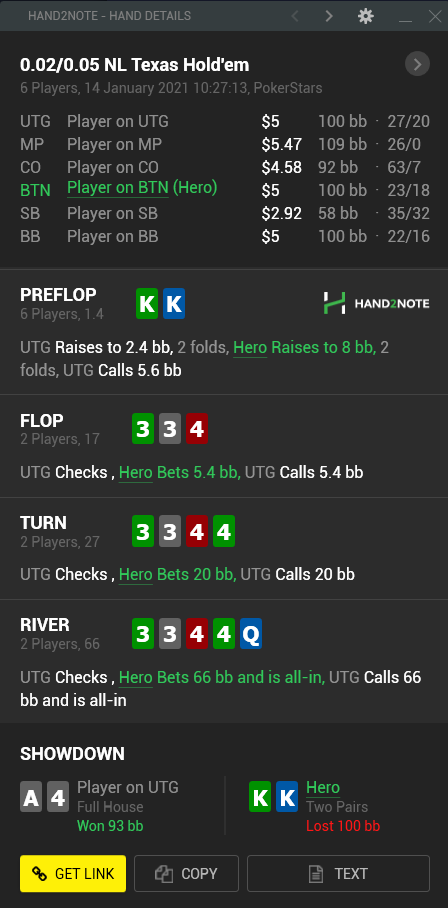 It was very difficult to play, opponents opened all my bluffs. When I had a strong card, they had the nuts. It was simply unrealistic for me to bring this day to a plus.

And as a result, for a day I have the following result: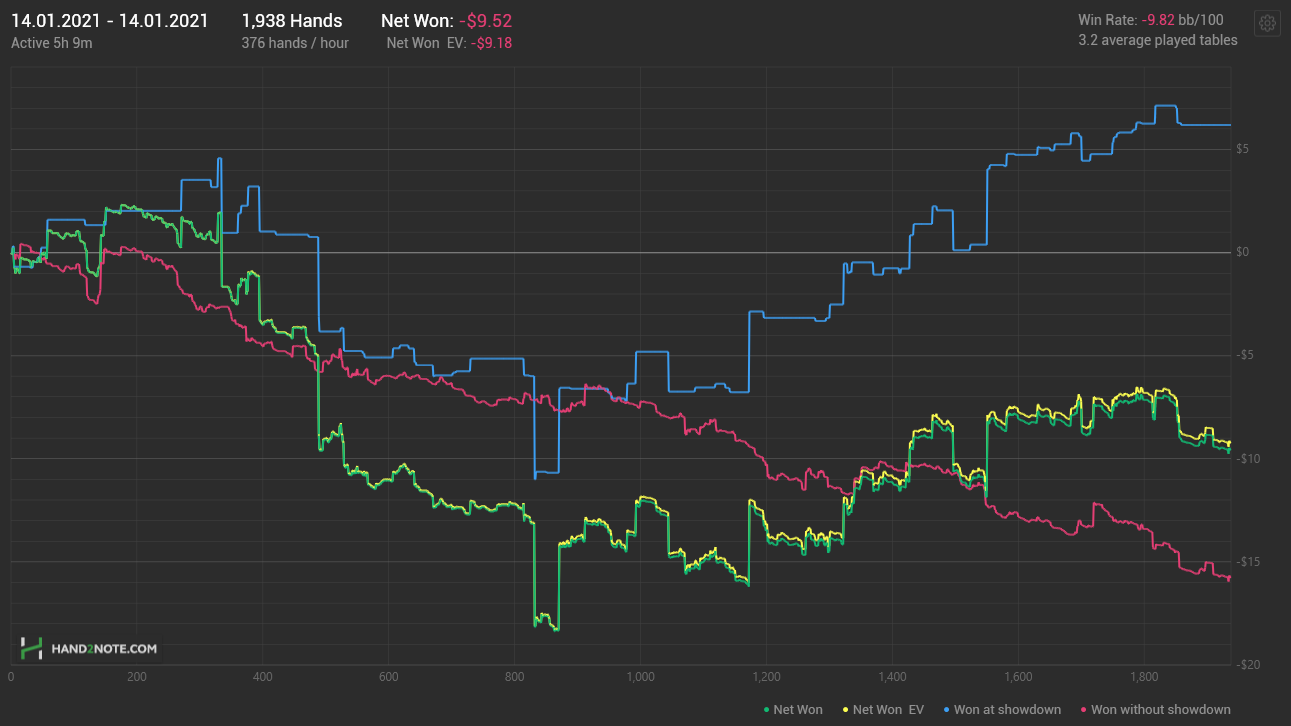 This is very frustrating, but I hope there will be better times and I will definitely refund my expenses. In the meantime, I have a graph with a green line running down and without perspective (((
Tomorrow I plan to sort out the distribution for today.

Thank you for your attention, that's all for me...

Overall rating of this post: